Sustainability, renewable energy and waste management
Commitment to Fishermans Bend Water Sensitive City
Published 5 May 2022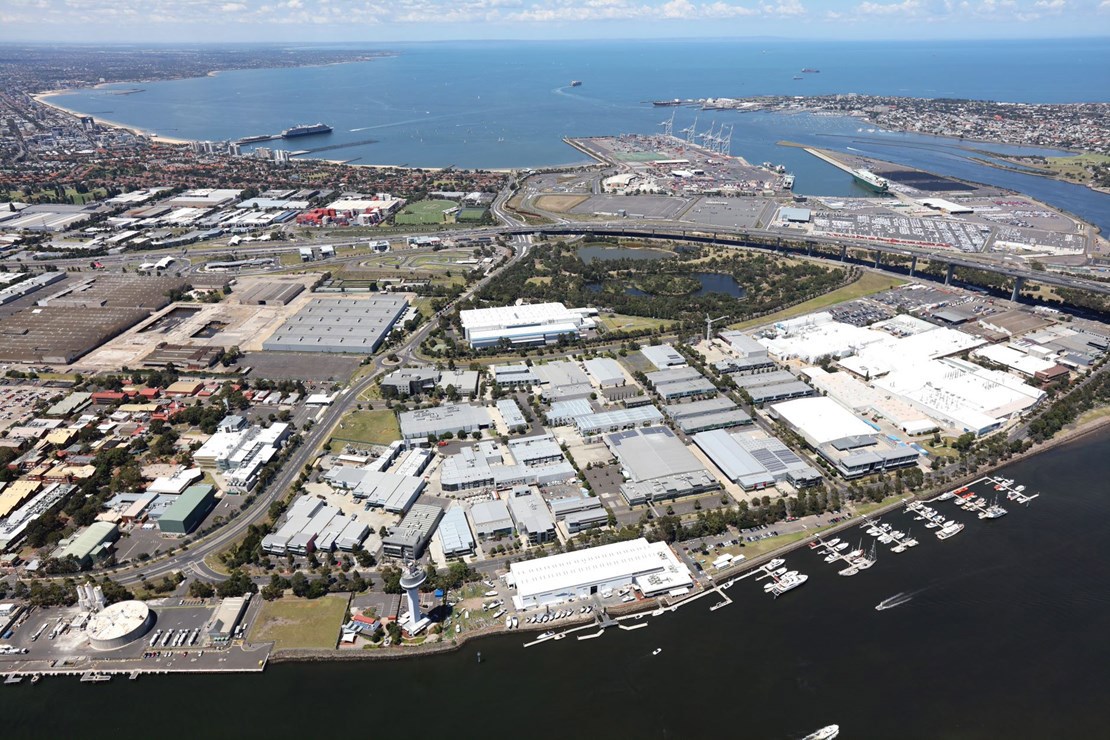 Collaborative integrated water management of Fishermans Bend.
The contents of this page have been archived. This represents Council's advocacy position prior to the 2022 State and Federal elections.
For updated information on any of these projects, please contact Council.
Early action on water management in Fishermans Bend is critical to creating a liveable, productive, sustainable and resilient community.
What is the ask?
Council is requesting the Victorian Government to endorse and commit to the delivery of the draft Fishermans Bend Water Sensitive City Strategy. 
Priority actions in the Fishermans Bend Framework and draft Water Sensitive City Strategy include:
land purchase and design of water recycling plant and design of reticulated recycled water network (South East Water)
commit to conceptual design of a levee to protect Fishermans Bend from flooding
distributed water storages - commit to design and delivery of pilot streetscape and open space projects to demonstrate implementation of the strategy in Montague and Wirraway
finalising drainage network plans, main pipes and identify land for pump stations.
What is the issue this initiative will address?
Water management remains a constant opportunity and challenge as Fishermans Bend continues to develop. Challenges include flooding, sea level rise, site contamination and water availability.
Water management will have significant positive impacts on the area, including:
ensuring that flood risks are managed to keep the community of Fishermans Bend safe
enabling a multi-benefit approach that utilises public space efficiently
building resilience into green infrastructure to combat a changing climate
ensuring that precious freshwater resources are used efficiently.
What is Council proposing?
Fishermans Bend will be home to more than 80,000 people by 2050, with another 80,000 people visiting daily for work.
This scale and profile present a unique opportunity to build a water sensitive city precinct, as the economies of scale help support innovative infrastructure and 'best in class' water servicing and urban development approaches.
City of Port Phillip worked in partnership with the Cooperative Research Centre for Water Sensitive Cities (CRCWSC), Department of Environment, Land, Water and Planning (DELWP), Melbourne Water, South East Water, and City of Melbourne to develop the draft Fishermans Bend Water Sensitive City Strategy.
Council is requesting the Victorian Government to adopt this strategy and ensure timely delivery of infrastructure and actions within the Framework and strategy that support the vision for a Water Sensitive City.
Many actions within the framework and plan are critical to supporting the planning and construction of new developments in the precinct, which are already occurring.
Complex actions, such as planning for the recycled water plant and levee, will need to start immediately to achieve the ambitious goals set out in the Fishermans Bend Framework and support a liveable, sustainable community.
How does this initiative align with the Council Plan and Victorian Government priorities?
Council
Council Plan 2021-31: Sustainable Port Phillip - a City that has a sustainable future, where our environmentally aware and active community benefits from living in a bayside city that is greener, cooler, cleaner and climate resilient.
We will provide investment in water sensitive urban design and irrigation upgrades, including at key sports fields and parks to reduce contaminants in water entering Port Phillip Bay and optimise Council's potable water use.
We will partner with Melbourne Water and other water stakeholders to plan and deliver Integrated Water Management projects to improve the management of water in our municipality.
Our ask also aligns with Council's Act & Adapt Sustainable Environment Strategy 2018-28:
Support plans for recycled water processing at Fishermans Bend, with water being used by residents and for irrigation of Council reserves.
Victorian Government
The project delivers on the Fishermans Bend Framework and many other Victorian Government strategies and targets including Water for Victoria and the Yarra Catchment Integrated Water Management Strategic Directions Statement. It also contributes towards achieving Victorian Government agencies' strategies and targets, including Melbourne Water's Healthy Waterways Strategy and the Flood Management Strategy Port Phillip and Westernport.
How does this initiative assist the community to recovery from COVID-19?
Planning, design and construction of infrastructure will create a boost to short-term jobs. The resulting infrastructure will contribute to the success and economic growth of the Fishermans Bend precinct.
Cost and current status?
Cost
The costs to deliver water infrastructure are significant and require close collaboration between the Victorian Government, councils and water authorities.
Status
The draft Fishermans Bend Water Sensitive City Strategy is pending Victorian Government endorsement.