Significant tree permit
A permit is required to prune or remove a significant tree or palm under Community Amenity Local Law 2023, Clause 55.
A significant tree permit is required in addition to any planning permit required by the Port Phillip Planning Scheme.
Exemptions: Some pruning and tree removal maybe exempt from obtaining a permit. Details of exemptions are in Community Amenity Local Law 2023. Contact Development Permits (see below) if further clarification is required.
Definition of a Significant Tree
A Significant Tree means a tree or palm on private land:
with a trunk circumference of 150 centimeters or greater measured 1 metre from its base
a multi-stemmed tree where the circumference of its exterior stems equals or is greater than 150 centimetres when measured 1 metre from its base or
if the tree has been removed, a trunk circumference of 150 centimetres or greater measured at its base or the circumference of multi stems at its base.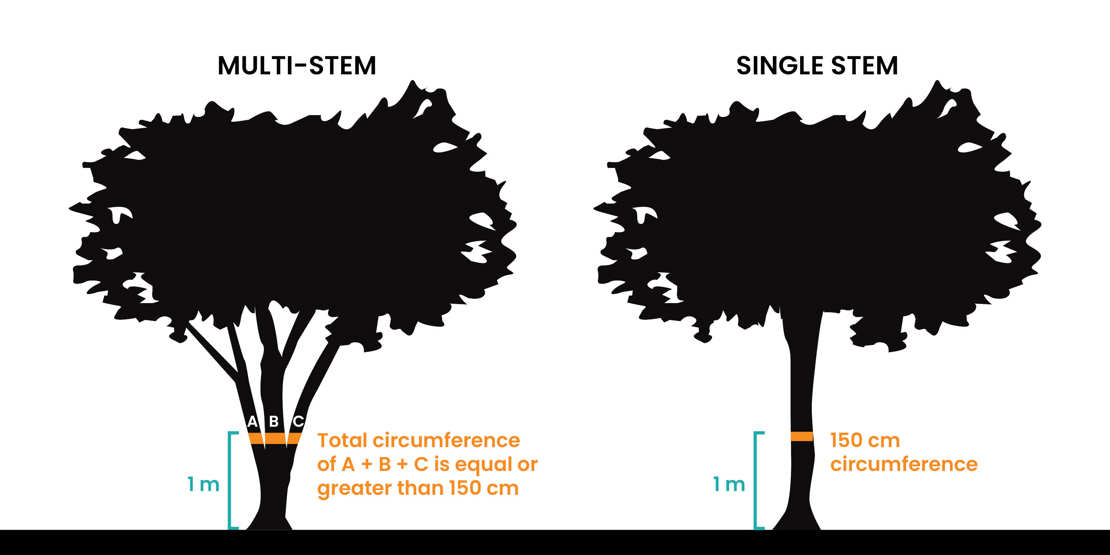 Application requirements
The applicant is required to:
Submit a complete application form and pay the application fee.
Include a site plan or drawing to clarify the tree location.
Provide detailed documentation, including photographs or diagrams, outlining the proposed extent of pruning or removal.
Provide written consent from the Body Corporate Manager or Committee of Management (if applicable).
Our process:
Applications are reviewed by our Arborist who will provide a recommendation.
The applicant will then be notified of the decision.
Please allow 10 business days. Pruning or removal of a significant tree must not occur without a permit.
What does the permit cost?
Pruning only, application fee: $77 or
Removal, application fee: $194 plus
Permit fee: $80
Please refer to our Fee Schedule for a list of all permit fees and charges: Development Permits Fee Schedule 2324FY.pdf 155KB
How do I lodge my application?
Follow these steps to apply online:
Register or log in using registration details
Apply for a permit
Select permit type
Address
Lodge
Confirmation - Accept terms and conditions of use
Summary - Attach any required documents
Payment - Securely pay by credit card
Alternatively, you can submit a Significant Tree (Pruning or Removal) Permit Application (PDF 117 KB) form along with all required documents via email, post or in person. If your application is approved, the fee (if applicable) must be paid before the permit can be issued.
For advice phone 03 9209 6216.
If assessment of the application determines it is appropriate to issue a permit, the permit fee must be paid.
Post: Development Permits, City of Port Phillip, Private Bag 3, St Kilda VIC 3182
In person: Planning and Building counter, St Kilda Town Hall
A card payment fee applies.