Reconciliation Week 2023
Learn about our shared histories, cultures, and achievements, and explore how each of us can contribute to achieving reconciliation in Australia.
I want to find more about
Reconciliation Week 27 May to 3 June
Reconciliation Week is a time for all Australians to learn about our shared histories, cultures, and achievements, and to explore how each of us can contribute to achieving reconciliation in Australia.
We are committed to our role in supporting and advocating for a deeper understanding of reconciliation through building our relationships with First Nations communities and organisations and recognising their invaluable contribution to our City.
Important Dates and Events Calendar
| | |
| --- | --- |
| Date | Event |
| 26 May | National Sorry Day  |
| 27 May to 3 June  | Reconciliation Week  |
| 3 June | Mabo Day |
Commemorating National Sorry Day
Port Phillip Citizens for Reconciliation invite you to a lunch to commemorate National Sorry Day on Thursday 25 May from 12.30 to 2.30 pm at South Melbourne Community Centre corner Ferrars Place and Park Street, South Melbourne. Click here for the program. 
Celebrating Mabo Day at the Esplanade Market
St Kilda on 4 June from 11 am to 3 pm 
The City of Port Phillip is proud to present Mabo Day Celebrations in partnership with the Esplanade Markets in St Kilda featuring a range of First Nations performances including music from Amos Roach.
Jaran Aboriginal & Torres Strait Islands Dance Company (Creedence Blanco)
Jaran, which means fresh water in the language of the Yugumbeh People, is unique in that its performances combine Aboriginal as well as Torres Strait Islander dance and in doing so provide a truly enriching cultural experience.  Creedence Blanco who spearheads Jaran was given the honour by his Elder Uncle Magpie to be the custodian of songs, so he is a songman, didgeridoo player and the lead cultural dancer.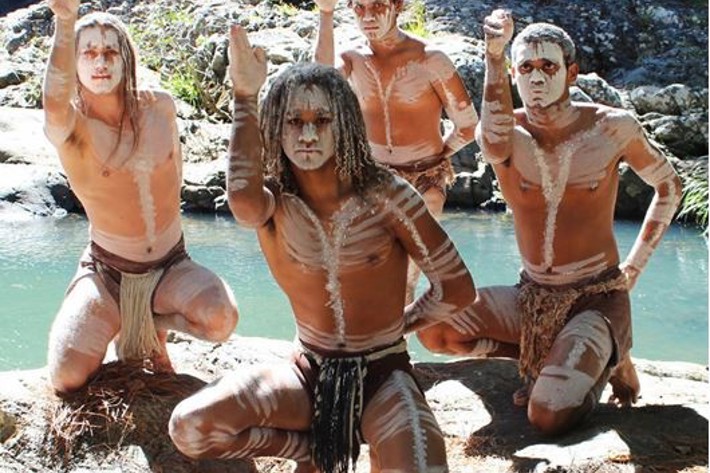 Indigenous Outreach Projects (IOP Hip Hop)
Indigenous Outreach Projects, aka I-OP Hip Hop Crew, are a culturally diverse national collective. For over two decades they have been showcasing their passion and professional talents connecting with community, especially youth, engaging them through music and dance. IOP projects focus on delivering health and well-being messages through their motto "no shame, be proud, respect" which encourages a strong mind, body, spirit and culture.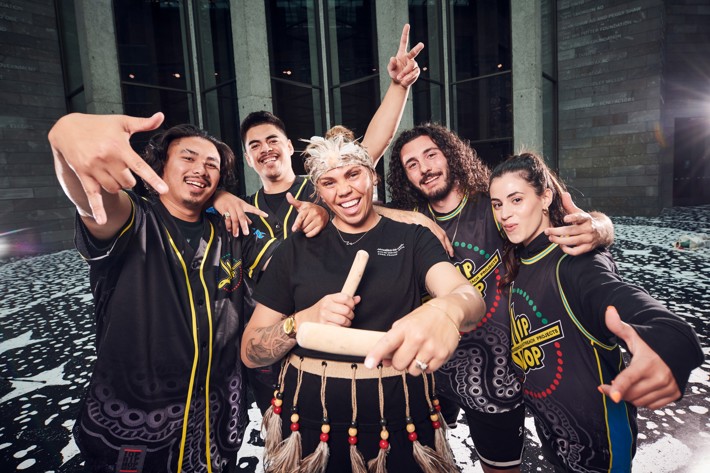 Bandok Tati (Small Ant Brothers)
Bandok Tati, meaning 'small ant brothers', is a group of Aboriginal boys, aged 8-20 years old, who stay connected to their culture through traditional song and dance. Bandok Tati was formed and is currently based on Bunurong (Boonwurrung) Country. The boys also have many ties to different parts of the lands of Central and Southern Victoria, including Gunaikurnai, Dja Dja Wurrung and Wurundjeri Country. They also have ties to Western Australia, South Australia and Southern NSW. The boys are well educated in their culture as they have been around culturally knowledgeable people from a young age, by way of things such as dancing, events and families passing down stories. Bandok Tati is a family, a brotherhood. The members of Bandok Tati have known each other from a young age due to their families being close and the boys share blood ties with each other.