School crossing supervisors have a much-valued role in our community, helping students and parents cross the road safely during peak school times.
With 15 primary schools in the City of Port Phillip, it's important that we all play our part in slowing down and staying below the required 40km per hour in school zones. When parking in a school area, remember to avoid parking 20 metres in front of, or 10 metres behind, a school crossing while the flags are displayed, unless otherwise signed.
The City of Port Phillip monitors school crossings to ensure the safety of pedestrians and students attending schools within the municipality. School crossing supervisors are allocated to schools on a needs basis. Supervisors are predominantly funded by the City of Port Phillip, with some funding from VicRoads.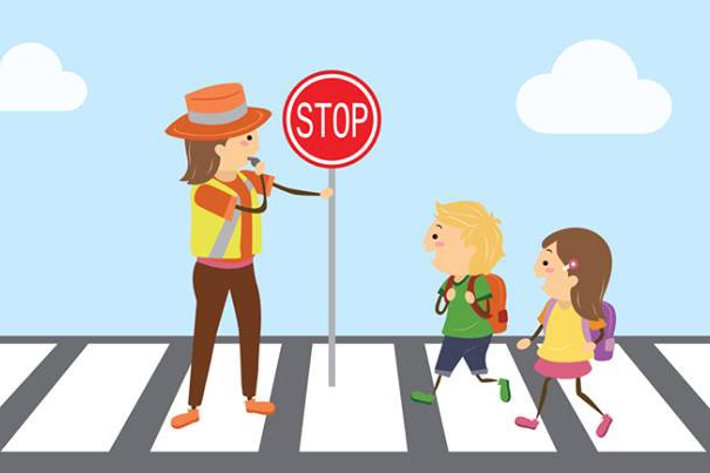 School crossing operations
We have 34 school crossing supervisors who brave all sorts of weather to assist pedestrians in City of Port Phillip. They include permanent part-time and relief staff.
School crossings are located at some intersections, pedestrian light crossings and flagged children's crossings.
Hours of operation
School crossing supervisors work Monday to Friday during the school term between:
Report an issue with a school crossing
We encourage you to provide feedback on our staff and report an issue, such as:
unattended school crossings
maintenance issues.
To make a report, contact us.
Become a relief school crossing supervisor
We are always on the lookout for relief school crossing supervisors. Check out our Careers page here.