Learn about Port Phillip
A great place to live and do business.
Get to know Port Phillip
The City of Port Phillip is a group of neighbourhoods, with a unique village feel. A sought-after area of Melbourne located south of Melbourne's CBD.
It offers residents, and visitors to the area, the conveniences of a major city in a beautiful setting.
Port Phillip is also known for its thriving arts and creative scene, making it a fun place to spend time and feel inspired.
Map of City of Port Phillip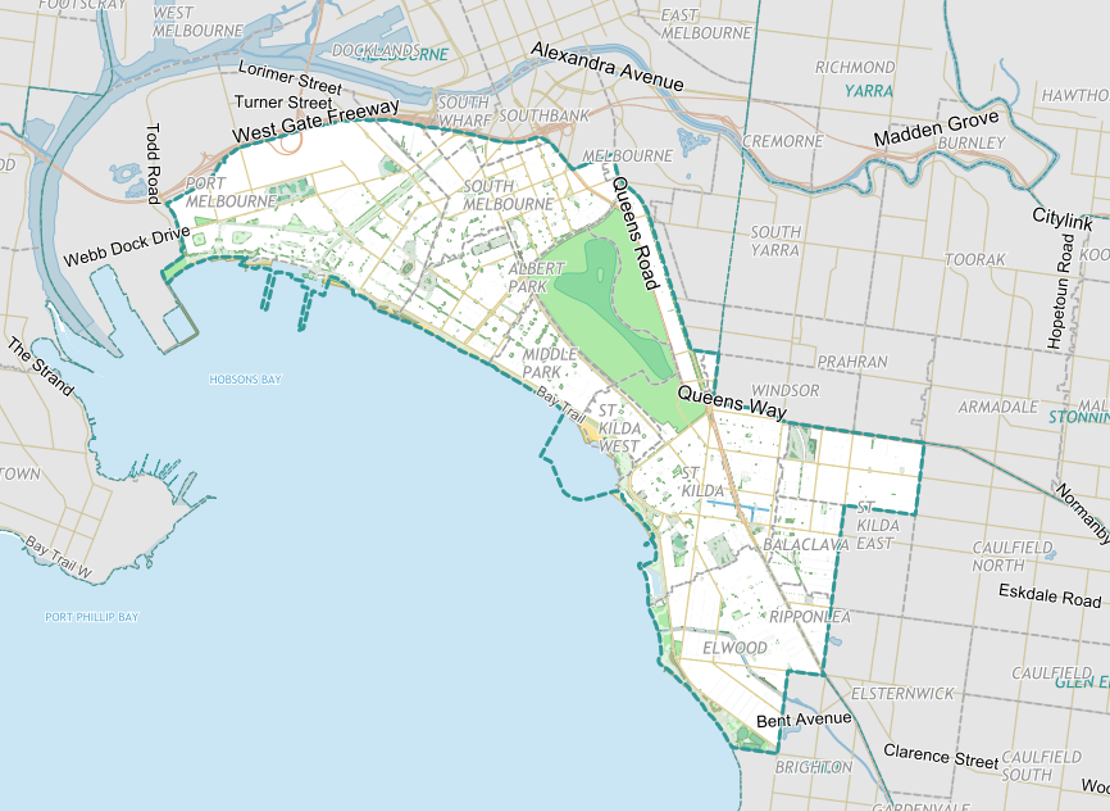 Our neighbourhoods
Discover the unique neighbourhoods and shopping strips of the City of Port Phillip.
Information for businesses
Located in Melbourne's inner-southern suburbs, Port Phillip is a popular beachside city. It has a population of over 103,000 residents and more than 21,000 businesses that provide over 97,000 jobs.
People who live in the City of Port Phillip make excellent customers. And they are also part of a strong local workforce, with businesses able to source nearby talent easily.
A reason for this may be that Port Phillip has a higher proportion of households in the medium to high-income category (compared to other parts of Victoria).
Plus, well-connected local infrastructure makes it easy for residents to get around.
Learn more about our city
Business associations and trader groups
There are some Business Associations and Trader Groups within the City of Port Phillip who represent the interests of Traders on their streets.
Our Plans and Strategies
Council works with the local community and businesses to develop plans and strategies to outline how we work with our local businesses, support economic growth and create great places.
Permits and approvals
Council can help you find the right permit and approvals for your business.