Parks
The City of Port Phillip sits within an area that ecologists call the 'Sandbelt' of south eastern Melbourne. A landscape that was once dominated by indigenous plants and animals has given way to an expanse of urban development. This city is fortunate to have six remnant, indigenous flora sites.
Indigenous flora is precious and unique in their biodiversity and fragility. Luckily locals have a passion and affinity for this flora and contribute greatly to its protection and care ensuring its survival.
Council contractors and local volunteer groups carefully maintain Port Phillip's indigenous vegetation areas, providing a valuable way of experiencing and understanding the local landscape prior to European settlement.
Indigenous sites within our City classed as Coastal Dune Scrub and Grassy Woodland Plains:
Sandridge Beach, Port Melbourne
West Beach, St Kilda
Point Ormond Reserve
HR Johnson Reserve
St Kilda Botanic Gardens
Canterbury Road Urban Forest
Elwood Foreshore
Tea Tree Reserve
Point Ormond Reserve
Point Ormond Reserve has high, local, ecological significance with thirty-nine plant species. All are indigenous to the region, contributing to the City's biodiversity. The proximity of the Coastal Dune Scrub to the CBD makes it one of the last, surviving, indigenous remnants in urban, Melbourne. Five regionally significant species are present:
Allocasurina vertillicata (Drooping Sheoak)
Alyxia buxifolia (Sea Box)
Corra alba (White Correa)
Myoporum insulare (Common Boobialla)
Olearia axillaris (Coast Daisy-bush).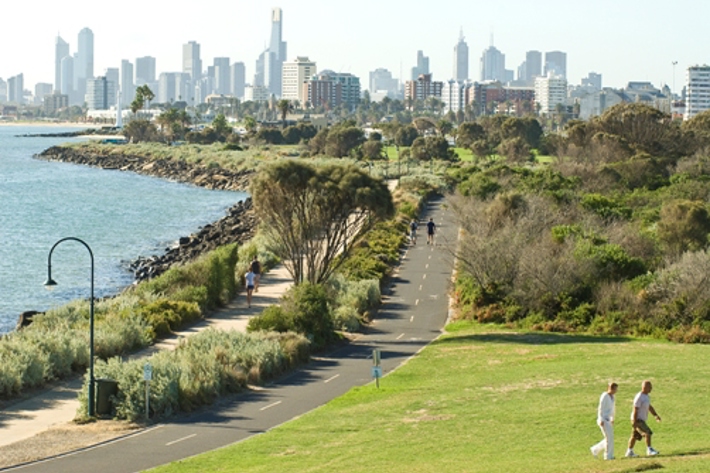 West Beach
From pier to pavilion, the dunes at Fraser Street stretch along Beaconsfield Parade for approximately 180 meters. This is known as West Beach, it covers 1.2 hectares and has an ecological classification of Scrub, Grassland and Saltmarsh. Of the 66 species, thirty-one are indigenous giving the area a very high, local, ecological significance. Five regionally significant plant species are present:
Carex pumila (Strand Sedge)
Distichlis distichophylla (Australian Salt-grass)
Spinifex sericeus (Hairy Spinifex)
Sporobolus virginicus (Salt Couch)
Suaeda australis (Austral seablite).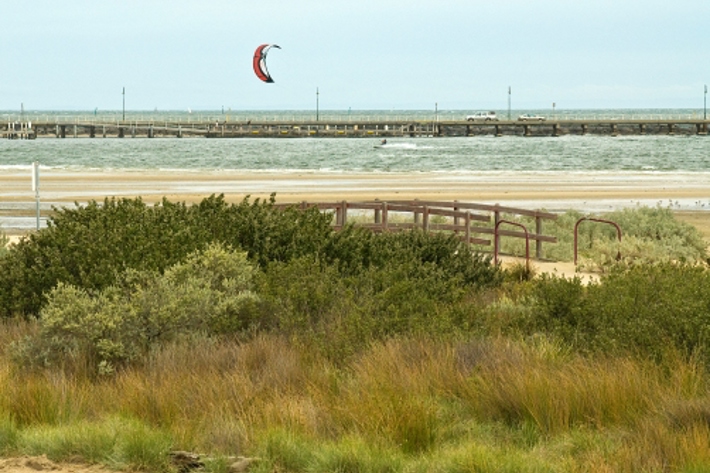 Other Indigenous sites
HR Johnson Reserve
Gasworks Park
St Kilda Botanic Gardens (Zone 3 Only)
Tea Tree Reserve
Alma Park
Canterbury Road - Urban Forest
Indigenous vegetation maintenance
Indigenous vegetation areas are maintained by the City of Port Phillip, in partnership with local community groups including Earthcare St Kilda.
This group will undertake specialist maintenance of these areas and plant approximately 25,000 plants across the City of Port Phillip annually.
Natural Heritage Area Maintenance holds an understanding of the ecological processes, biological diversity and indigenous flora and fauna recognition. This involves a wide range of horticultural, arboricultural and trade tasks and specialist tasks associated with the routine maintenance of the Natural Heritage Areas.
In the City of Port Phillip there are 34 recognised natural heritage sites. Some of the sites are quite large while others are small reserves or streetscapes.
Citywide Parks Services undertake the maintenance of Natural Heritage Areas within the City of Port Phillip. The main areas of maintenance in Natural Heritage Areas are weed management, indigenous plant revegetation, litter collection as well as participating and supporting local community friends in managing these areas.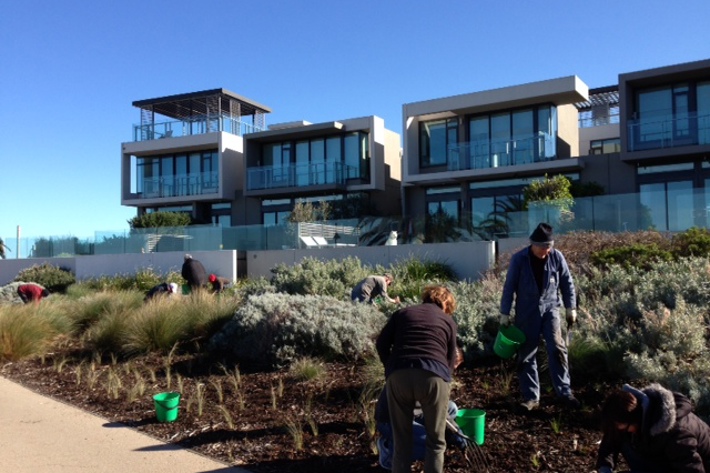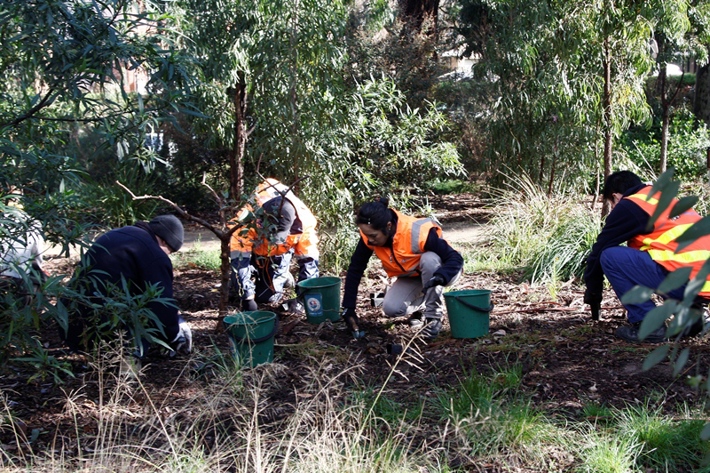 Contact Park Services
Online: Online Services
Phone: 03 9209 6777
Post: Park Services, City of Port Phillip, Private Bag No. 3, St Kilda PO VIC 3182