Linking Neighbours Seniors Register and Program
Our Linking Neighbours Seniors Register is free and enables you to attend trips and activities to meet local people.
Connecting you to your community
Are you interested in meeting new people and increasing your sense of safety?
Are you interested in being involved in local community activities?
Joining the City of Port Phillip's Linking Neighbours Seniors Register is free and enables you to attend trips and activities to meet local people. 
Linking Neighbours Seniors Register and Program
The Linking Neighbours Seniors Register and Program is for residents who live in the City of Port Phillip. The Register is a confidential and secure list of people's emergency information held at the Port Phillip Council and St Kilda Police Station. The information provided will be used to help emergency services assist you in an emergency situation.
This program also aims to create links between Port Phillip residents over 55, enabling you to get to know each other and so better support each other. The Linking Neighbours Program organises a range of outings and activities throughout the year, such as trips, exercise groups and neighbourhood activities.
Once you register your details you will receive information about outings and activities via a bi-monthly letter.
How do I register?
Registrations can be completed using the seniors registration form (PDF 78 KB) by filling in the details you would like to have as your record. You need to download the form to your computer to be able to fill it in, then save the form in your name.
Email the completed form to Community Building Officer, or get in contact for an application form to be sent to you:
Email: linkingneighbours@portphillip.vic.gov.au
Phone: 03 9209 6777 via ASSIST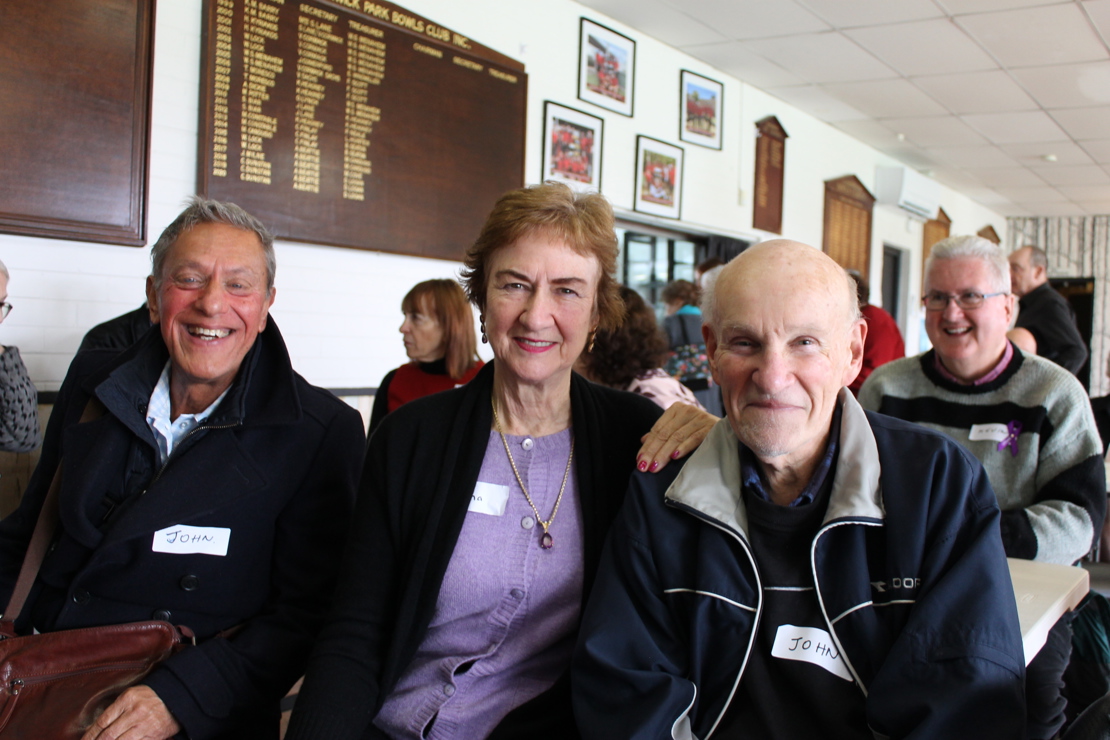 Regular Linking Neighbours activities
Regular group activities include:
Coffee morning groups
Come along, all welcome.
Tuesday
Little Red Bluff, 69 Glenhuntly Road, Elwood from 10 to 11 am
Neighbours Café, corner Inkerman and Chapel Streets, St Kilda from 11 am to midday
Wednesday
PM's Café Port Melbourne, corner Bay and Liardet Streets from 10 to 11 am
Jack the Geezer, corner of Armstrong St and Canterbury Road, Middle Park from 10 to 11 am
Thursday
Gaswork's Café, Gasworks Arts Park, 21 Graham Street, Albert Park from 11 am to 12 midday
Walking group
This monthly walking group venture out into all regions of Port Phillip, metro Melbourne and sometimes beyond! Walks can be anywhere from 2 km to 6 km. You will require a MYKI, money for lunch and good walking gear.
Location start is listed on the six weekly newsletter Linking Neighbours Letter.
Other activities
Gillian's gentle exercises classes
These exercise classes are invigorating, strengthening and planned for all levels of physical ability.
Cost: $7 per person per session.
Location: The Hall at St Peter and Pauls, corner of Bank and Montague Streets, South Melbourne
When: every Monday 10.30 to 11.30 am. *Please arrive by 10.20 am. Just turn up and have fun.
Digital crossword puzzles at St Kilda Library
Every Thursday from 10.30 to 11.30 am you can drop into the St Kilda Library, make new friends and learn how to do crossword puzzles on a digital device. It will be a fun way to get comfortable using technology and your brain power. This will run every Thursday until further notice so please come on down and meet us at 10.30 am.
If you have an iPad or Tablet, please bring it along, otherwise we have devices you can use.
Location: St Kilda Library, 150 Carlisle Street, St Kilda
Port Phillip community group gym classes
Do something for your health and wellbeing and meet some new people along the way. Classes are run in a welcoming and non-judgmental space and all levels are encouraged to join!
Pre-exercise registration form to be completed prior to starting class. Please bring a water bottle and towel. 
Term 3 will start in mid July.
Bookings Essential: call PPCG on 8598 6600.
Cost: $5 per class
Location: PCYC St Kilda, 179 Inkerman Street, St Kilda
When: weekly on Tuesdays at 2.30 pm to 3.30 pm
Protocols for outings and classes
Liability and mobility
Members participate in trips at their own risk. The trips are organised for mobile people. The trips include such activities as climbing up and down bus stairs and walking around outdoors. If members have mobility restrictions they should discuss with the Community Building Officer.
Assistance
No physical assistance is provided as this would not be practical for large groups.
Members who require more assistance may choose to participate in trips organised by Social Support where more support is provided.
Cancellation and refund
A trip may be cancelled in case of a heat health alert warning being issued by the Department of Health and Human Services. It may not be possible to issue a refund as Linking Neighbours is required to pay the coach booking fee and entrance fees and the like ahead of time. Linking Neighbours will try to reschedule any cancelled trips.