Environmental Leadership course
Enrol in this free environmental leadership course to gain the skills to lead an environmental project.
Applications for the August 2023 course are now open. 
Please complete the attached application form and send to enviro@portphillip.vic.gov.au. Applications will close on Sunday 23 July 2023 or when 25 successful applications have been received. Applications are processed in order of the date received.
About the course
This 10-week course supports you to develop and lead your own sustainability action project and will focus on individual growth in a team-based environment.
Environmental Leaders Course
A week-by-week description of what students will learn in the course. 
Congratulations to our past graduates!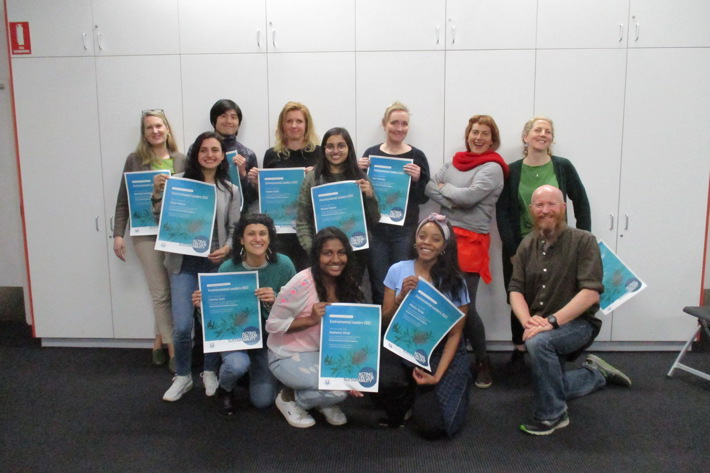 The course structure:
Welcome and introduction
Understanding leadership
Creating a vision
Making change happen
Project management
Resource management
Action orientation
Communication and media
Pitch night
Going public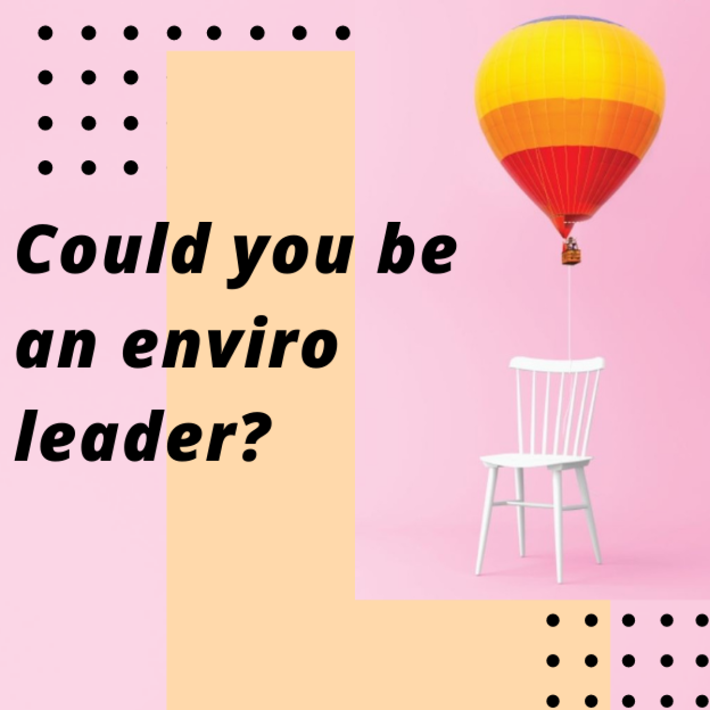 Brett Hedger, Sustainability Officer at the City of Port Phillip will facilitate the course with guest presenters adding specialist knowledge throughout.
The course is provided free of charge and one-on-one coaching will be offered throughout the year in addition to the course.
Participants who complete the course will receive a certificate of completion.
Who can take part
This course is aimed at everyone who wants to become an environmental leader. There are no pre-requisites and no skills required.
The course will be challenging, consisting of 2.5 hours per week in class, around 2-4 hours per week of homework, and further team-based project work which will take place both during and after the completion of the course. Aspiring leaders will be supported throughout the training with easy and regular access to facilitation staff.
In terms of executing a project, don't worry. You don't have to have a project idea to take part. And it does not matter if you are a seasoned environmental project manager or someone at the beginning of your environmental journey. Your ideas, enthusiasm and openness are what we require. We will be working in project teams and we will walk the path together, so you don't need to know or be everything.
The project work must be undertaken within the City of Port Phillip. Priority will be given to applications from Port Phillip residents and employees of businesses within Port Phillip. Applicants outside of the City of Port Phillip will need some justification as to why they should take part in this training, together with a clear undertaking to participate in environmental project work within the City of Port Phillip.
The training will be a mixture of in person and online interactions and it is essential that you have access to a computer and an internet connection.
If you're ready to learn more about yourself, meet other people and take action on climate change, then this is the course for you! Send us an email to tell us you're interested in finding out more at enviro@portphillip.vic.gov.au
Past projects
Port Phillip Pickers
Meet the Port Phillip Pickers, a project born out of this program. Made up of volunteers from our community and led predominantly by Isabel Gardner and Agnieszka Majer, the program harvests olives from trees around Port Phillip and presses them into olive oil. An impressive 105 kilograms of olives were harvested in the last pick and pressed into 12 litres of olive oil! The program ensures the olive trees are maintained and the produce doesn't go to waste.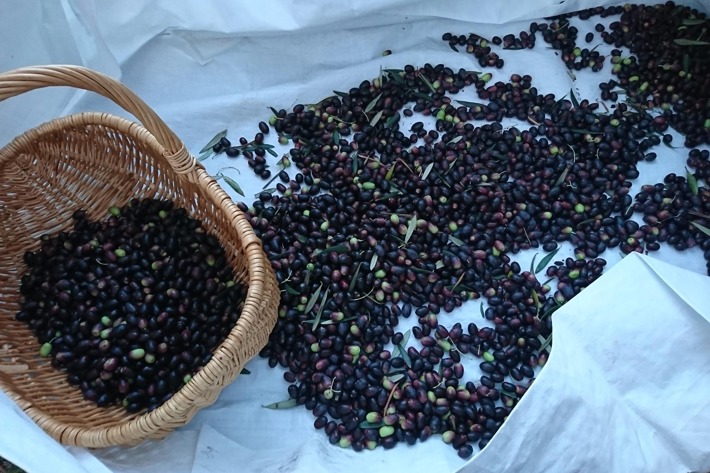 Environmental Leaders founded the following projects:
Feedback from the course
"This one of the best courses than I've done! the level of discussion was incredible, also met other environmental leaders."
"Heartfelt in its content, gentle in its delivery and truly transformative."
"If you want to be challenged and find out things about yourself that lay dormant or you never knew existed; if you want to be inspired and upcycle your confidence, whilst getting to know like-minded people who you are going to end up regarding as friends, this course is for you!"
"Throughout the course, a safe and equal environment was fostered where I felt heard and people were supportive of each other. The slides each week were always beneficial to achieving both a deeper understanding of leadership and the techniques for implementation."
"The course helped me to focus on what I could do to make this world a better place. But more than that it showed me that l was not alone and there are so many likeminded people in the world and in my local community. I loved being in the same room with so many inspiring and talented people."
"For many years I have wanted to make more of an impact in the environmental space but I have struggled to see myself as a leader of change. This course has helped me identify my strengths, consider how to overcome my leadership challenges and has given me the confidence, skills and network to deliver an environmental project. Brett is an inspiration and supportive facilitator and I would highly recommend this course."