Skate and BMX parks
Council manages three skate and BMX facilities across Port Phillip including two skateable areas and one BMX track.
Graham Street Skate Space
Underneath the Graham Street overpass has been transformed into a multi-recreation site with a skate park and adjacent asphalt basketball courts.
The Graham Street Skate Space has:
trainee ramps
fun box hip
high manual pad
quarter pipes
flat bank
grind box
grind rail.
The skate park is under the cover of the overpass, so skaters are able to use it all year round.
Address: 252 Graham St, Port Melbourne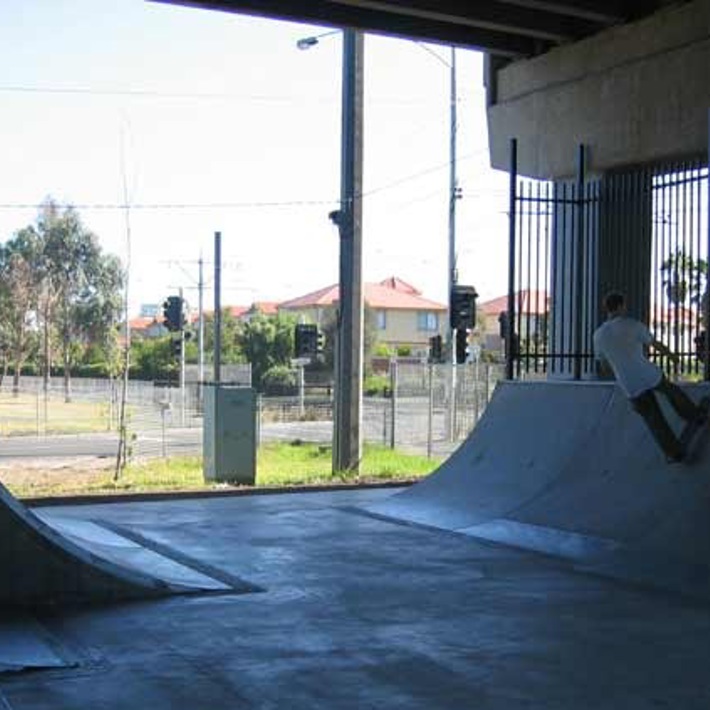 Marina Reserve Skate Park
Located at 29 Marine Parade St Kilda, Marina Reserve has a skate park, public toilets, beachside BBQ, picnic and play area, accessible walking paths and bike lane.
Marina Reserve Skate Space has:
granite coping
flyouts
smaller and medium trannys
banks
hips
rollovers.
Head to the Marina Reserve page for more information or to check out the Marina Reserve Webcam.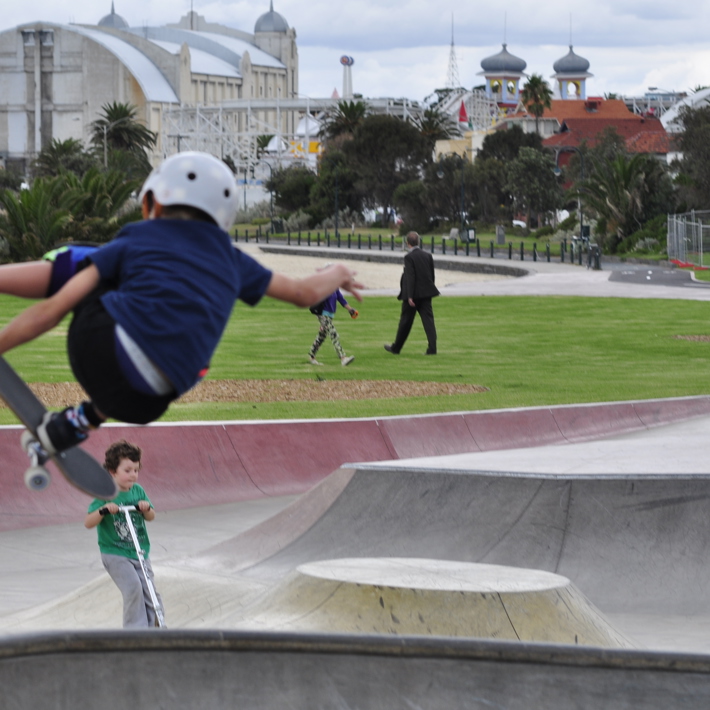 Port Melbourne BMX Track
Located on the corner of Turville Place and Stokes Street, Port Melbourne, this 140m long oval shaped track is the only BMX track in Port Phillip. The track includes 6 mounds and provides the community with a valuable alternative for spaces to ride their bike.
Address: Turville Place, Port Melbourne