First Peoples local history and culture
Womin Djeka - Womin (come), DJ (ask to come) and eka (what is your intention)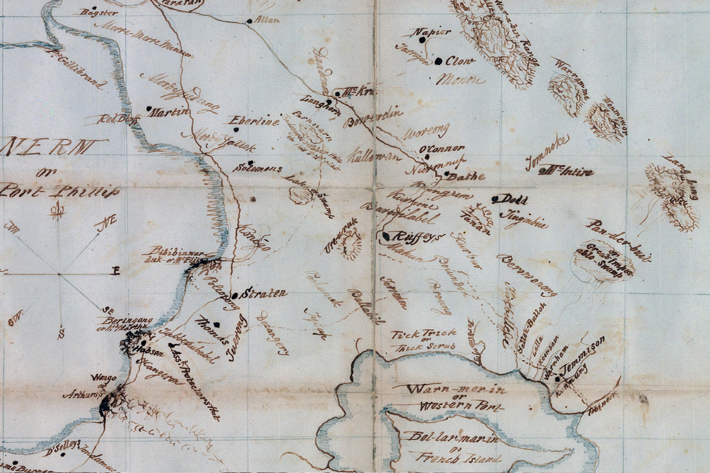 Council respectfully acknowledges the Yaluk-ut Weelam Clan of the Boon Wurrung. We pay our respect to their Elders, both past, present and emerging. We acknowledge and uphold their continuing relationship to this land.
Yaluk-ut Weelam clan of the Boon Wurrung
For general inquiries about welcomes to country, language requests and Aboriginal history of Port Phillip, contact info@boonwurrung.org.au
The Boon Wurrung representative in the City of Port Phillip is Senior Boon Wurrung Elder and Traditional Owner Parbin-ata Dr. Carolyn Briggs AM
Yalukit Willam: The River People of Port Phillip
Did you know that the site of the South Melbourne Town Hall was once a significant meeting place or Ngargee for the Boonwurrung people to conduct ceremony? Or that Albert Park Lake was once a wetland as diverse as Kakadu in the Northern Territory?
Yalukit Willam The River People of Port Phillip by local historian Meyer Eidelson contains a suburb by suburb account of historical events sourced from early records and the point of view of descendants and contemporaries of the Yalukut Weelam clan of the Boon Wurrung.
Please note that the Victorian Aboriginal Corporation for Languages in August 2017 revised the spelling of the clan name to Yaluk-ut Weelam.
Local and state cultural institutions
Definitions
First Peoples or Nation
The term First Peoples or Nation is used as preferred term within this document after consultation with local stakeholders and in line with language used by Creative Victoria. First Peoples is used in the name of this document rather than Aboriginal and Torres Strait Islander, Koorie and Indigenous Australians.
Traditional Owners
The use of Traditional Owners here refers to the Traditional Owners of Port Phillip: the Yaluk-ut Weelam Clan of the Boon Wurrung.