Commemorating World War Two
The impact of World War Two on our local community is commemorated across the City.
Explore local stories of World War Two in the City of Port Phillip and discover the places that have a significant connection to the war.
"Through childhood eyes: hidden stories of World War Two" audio program explores what life was like growing up during the tumultuous years of World War Two.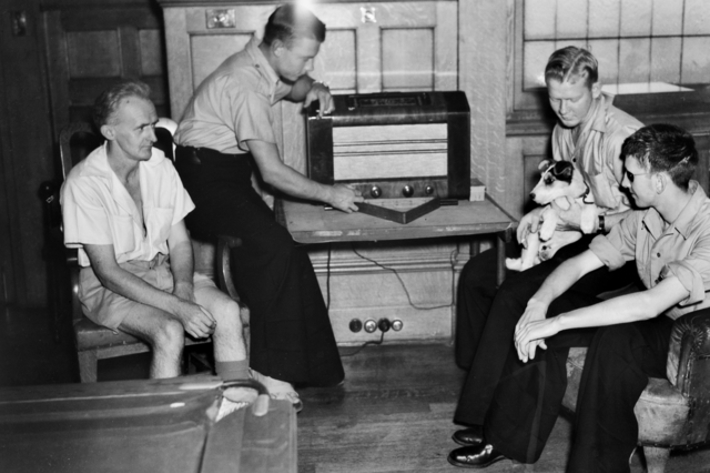 Read personal experiences of sixteen residents and former residents of the City of Port Phillip and what their childhood was like growing up during the war years.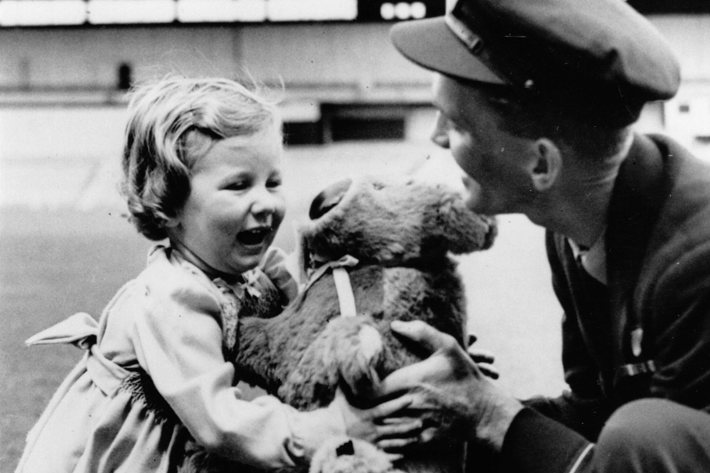 In 2021 our Remembrance Day event was held virtually. You can watch the recording of the event here to remember and reflect on our community's service and to mark the 80th anniversary of the sinking of the HMAS Sydney.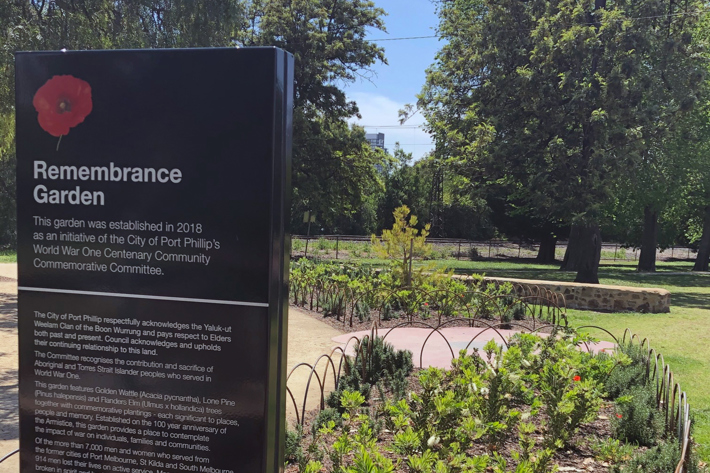 Acknowledgements and credits
Through Childhood Eyes: hidden stories of World War Two was supported by the Victorian Government through the 75th anniversary of the end of World War Two Grants Program.
This project was shortlisted for the 2021 Victorian Community History Awards.
We would like to thank all of the voluntary participants in this project.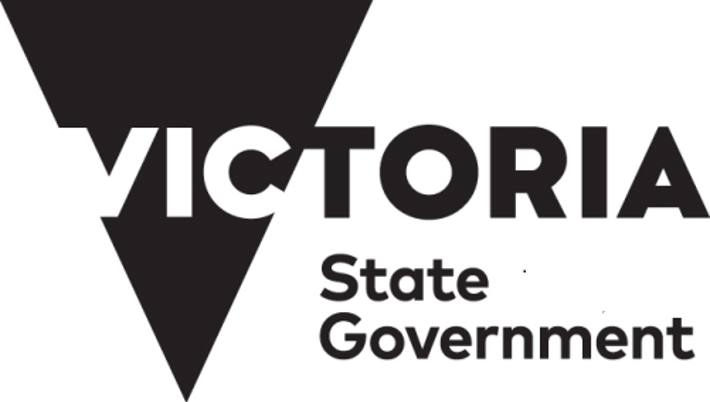 Thank you to all the individuals who so generously shared their stories and experiences of growing up in the Cities of Port Melbourne, South Melbourne and St Kilda during the war years:
Thelma Aimers
Marlene Bailey
Mary Baldie
Joan Boyd
Amelia Dukes
Thelma Edgar
Margaret Ewing
Terry Keenan
Elva Kiely
Paul Lynch
Reg Macey
Barbara Patterson
Janet Revill
Kay Rowan
Judy Thomson
Pat Zangiacomi.
These stories were brought to life by the talented young people of Middle Park Primary School and Albert Park Secondary College:
Tristan Carr
River Collis
Felix Cornwall
Ayla Drury
Charlie Fortunaso McKay
Scarlet Grieve
Lily Hall
Yasmin Jenkins
Chloe Kaskani
Georgia Kaskani
Matilda Lester
Fox McMaster
Holiday Ott
Freddie Stevens
Miller Stevens
Ella Strangward.
These stories and soundscape were written and curated by Way Back When Consulting Historians with sound design by Russell Goldsmith.
This project was part of the City of Port Phillip's World War Two commemoration program. We thank our volunteer committee:
Janet Bolitho
John Briggs
Jennifer Bryce
Adair Bunnett OAM
Meyer Eidelson
Lambis Englezos AM
Graham Lockwood OAM
Gary March
John May
John Stirling
Ian Tanner
Maureen Walker.