Trees, parks and nature strips
The City of Port Phillip ensures that our parks, gardens and open spaces are maintained to the highest horticultural and arboricultural standards, so that they remain a key feature of Port Phillip.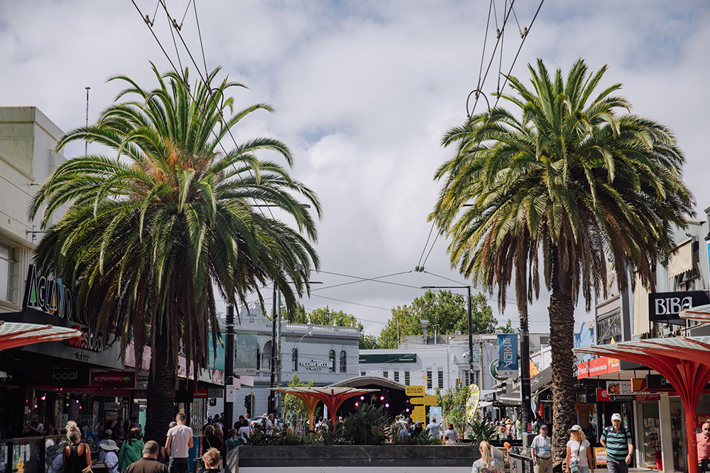 The City of Port Phillip boasts over 46,000 Trees, which provide invaluable benefits to our city and community. Our trees clean the air and water, as well as providing shade and cooling. We recognise trees and other vegetation as critical urban infrastructure – and particularly vital to the wellbeing of our community.
Throughout our green spaces, on our streets and in our parks, Port Phillip's trees and vegetation are monitored and maintained by a dedicated crew of passionate arborists and horticulturalists. 
Here you can find the most up-to-date information about our policies, procedures and regulations relating to our trees and parks. You will find summaries of our Greening Port Phillip Strategy, explanations of our maintenance policy, and guidelines for improving the amenity of your street through nature strip planting and maintenance.
Coastal Flora in Port Phillip
This video, a joint project of the Port Phillip EcoCentre and City of Port Phillip, celebrates the connections that people have to coastal ecosystems and role that native vegetation plays along our beaches.
Contact Park Services
If you have any questions not covered by the links below, please contact our Parks team: 
Online: MyPortPhillip 
Phone:03 9209 6777
By post: Park Services, City of Port Phillip Private Bag No. 3, St Kilda P.O. VIC 3182