Dugga Beazley
Leonard George 'Dugga' Beazley was born in 1940 in Melbourne, Victoria, and he has lived all his life in Port Melbourne.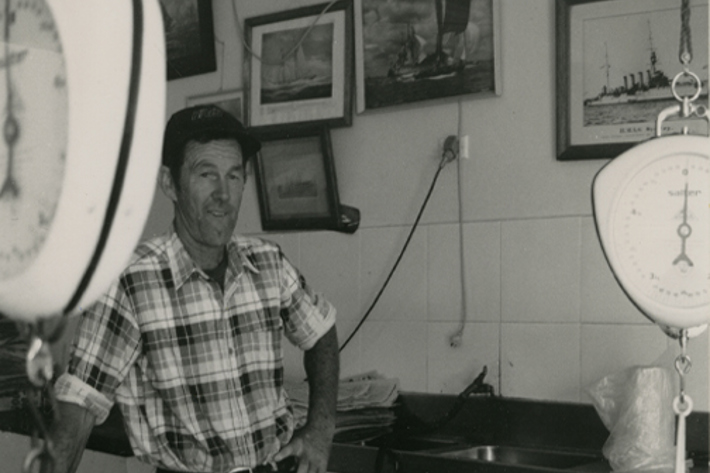 Dugga's father Leonard and Uncle George Beazley were both commercial fisherman in Port Phillip Bay, while Dugga's mother Caroline carried out home duties. It was Uncle George Beazley that bestowed the nickname 'Dugga', a title which became more widely used than his birth name of Leonard. Dugga is married to Frances, and they had three children.
This interview focuses on Dugga's working life as a professional fisherman for 63 years on Port Phillip Bay. He describes getting permission to leave school at 13 years old to begin working on his father's boat, and gaining a special licence from the Fisheries and Game Department.
Dugga discusses some of the Double-Ender boats owned by his family, the differences between Couta boats and Double-Enders, as well as his hobby of racing wooden boats. Fishing techniques, equipment and various types of fish caught, as well as daily and seasonal routines and the impact of the profession on his social life are covered in the interview.
Dugga describes selling fish direct to the public from his boat and from his home, and stories of dangers faced while on the water. Other topics include conflicting needs of amateur and professional fishermen in the Bay, and the circumstances which lead Dugga to participate in the 2016 buy-out of commercial fishing licences for Port Phillip Bay, and his subsequent retirement.
Download the links below to read edited transcripts of Dugga Beazley's recollections.