Find a beach
Learn about City of Port Phillip's beautiful beaches.
Our spectacular foreshore extends for 11.16 kilometres from Port Melbourne, through St Kilda to Elwood. The foreshore provides an important habitat for indigenous vegetation and wildlife and an oasis for locals and visitors alike.
Our beaches can be accessed by public transport and they offer lots of great walking and cycling trails.
Facilities along the foreshore include bicycle and pedestrian pathways, boating and sporting facilities, restaurants, pavilions, children's playgrounds, BBQs, public toilets and car parking.
As part of our beach pride, we ensure regular beach cleaning and we work to reduce our stormwater pollution.
For information about the accessibility features on the foreshore, visit the Accessible Beaches web page.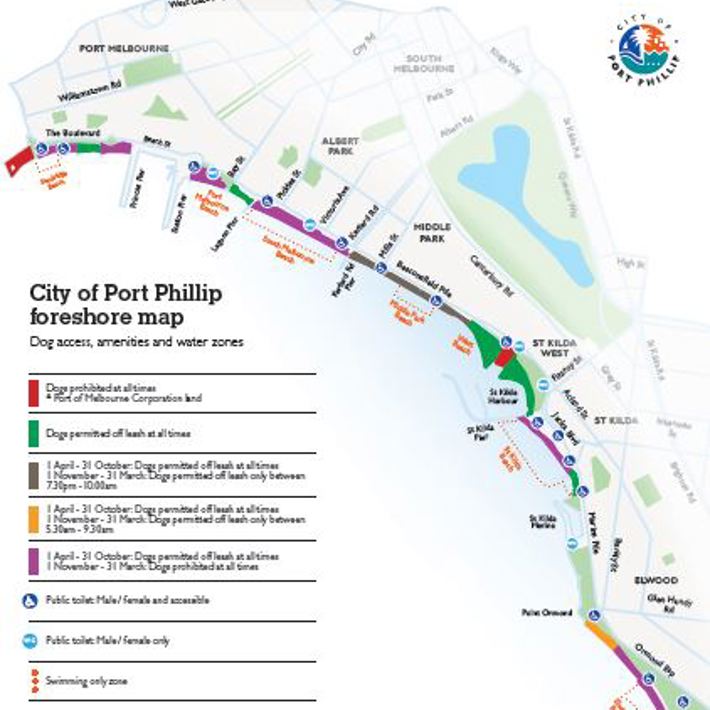 Learn more about our beaches
We have five amazing beaches for you to explore, each offering a unique experience. Whether you want to hit one of our busier beaches or try something a little quieter, there's something for everyone.
Find out more below.
Sandridge Beach
A quiet residential beach with views to our City. The piers, playground and BBQ areas makes this a great place to bring the family. Beacon Cove offers great restaurants whilst Perc White Reserve and the Webb Dock Trail is highly valued for its coastal nature reserve and for passive recreation.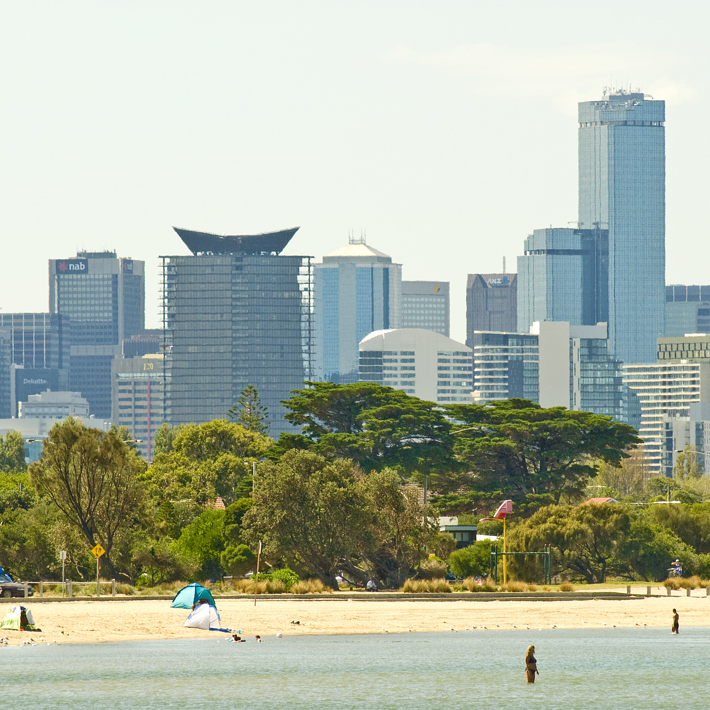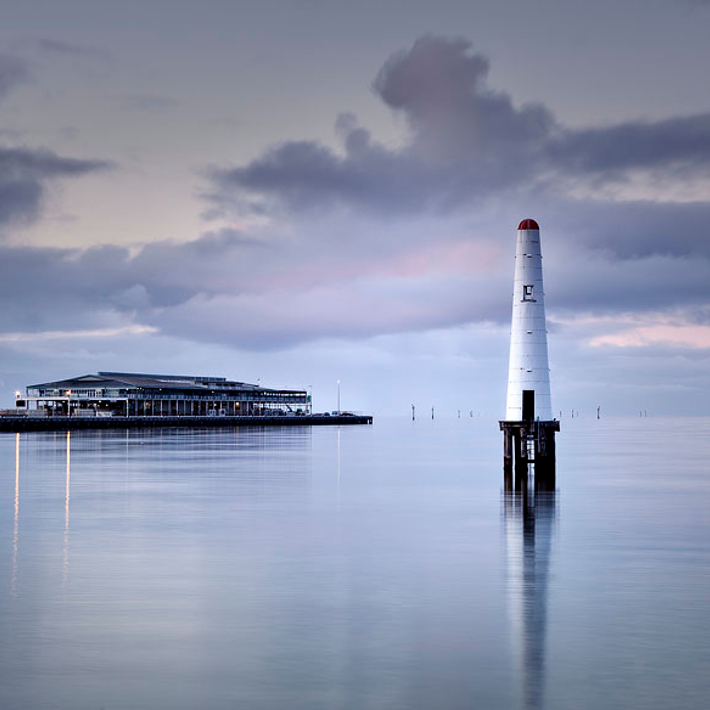 Port Melbourne Beach
Wide sand beaches and grass areas dotted with palm trees, make this a truly beautiful beach. Close to the CBD and public transport, its walking paths, bike paths and beach tennis makes it popular for both residents and visitors.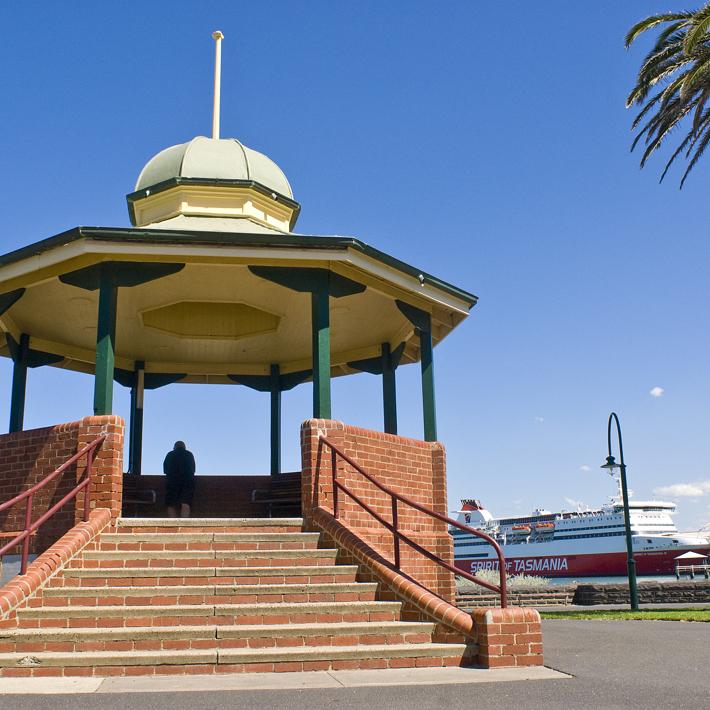 South Melbourne and Middle Park Beach
This popular beach and picturesque Kerferd Road Pier are well recognised by families, sunbathers, anglers, volleyball players and swimmers alike. It also plays host to a playground, cafés, new public toilets and exercise stations.
Fun fact: Council worked with the state government Department of Sustainability and Environment (DSE) to protect and maintain the $5 million renourished Middle Park beach.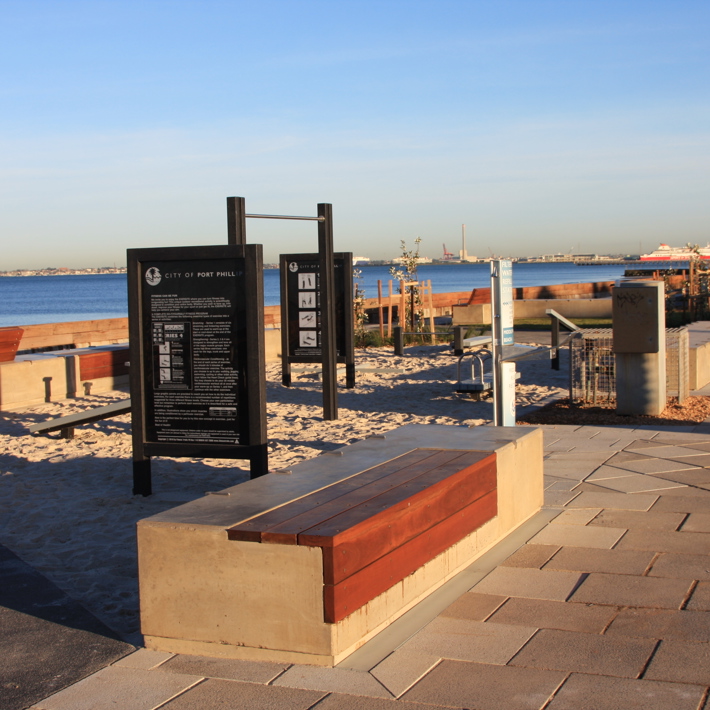 St Kilda Beach
Cosmopolitan St Kilda Beach is one of Melbourne's most popular attractions. The historic pier, summer sporting and music events, kiteboarding, cafes and restaurants, nightlife, and multi-use promenade provide something for everyone.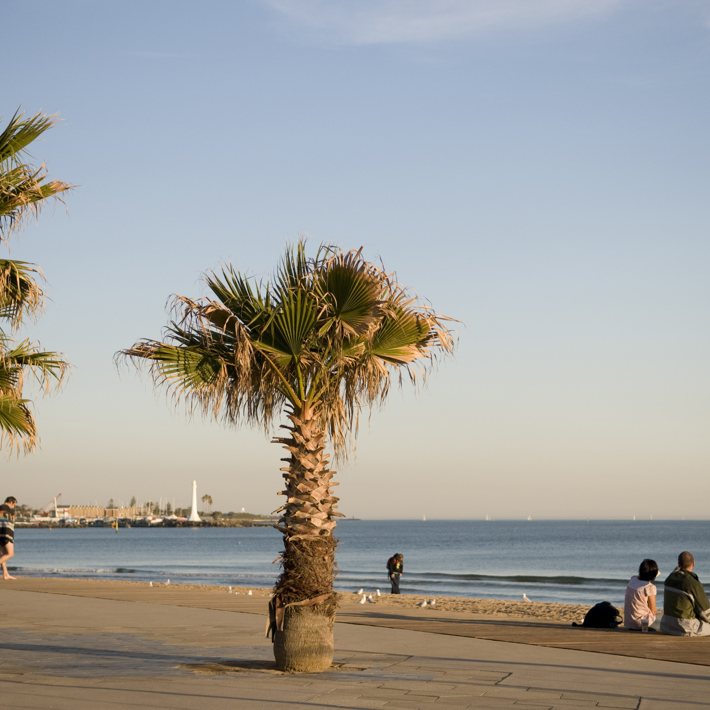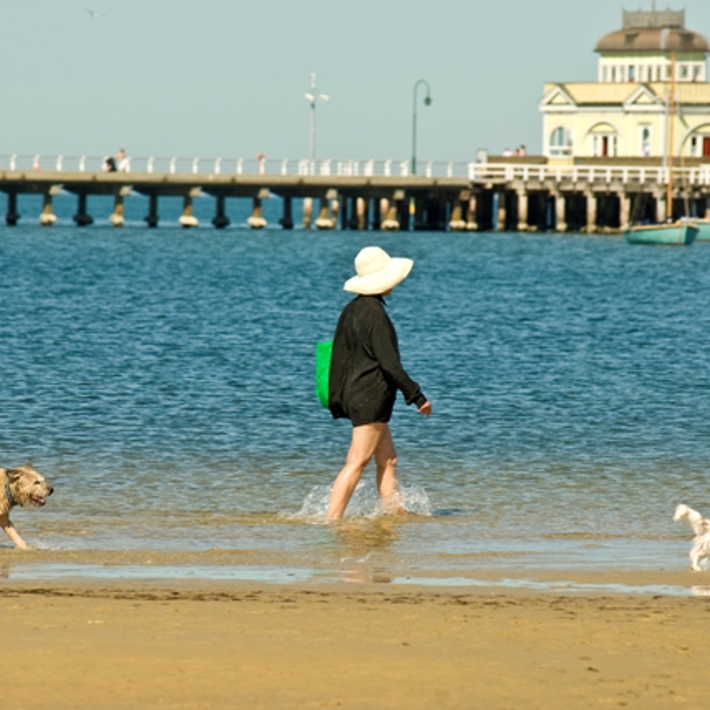 Elwood Beach
The beautiful Elwood foreshore with its bridges, walking paths, bike paths, coastal vegetation, BBQ areas, sailing and angling clubs, sea scouts, and restaurant and kiosks is a great place to take the family.
Fun fact: Council has worked with the Victorian Government Department of Sustainability and Environment (DSE) to invest $3 million to renourish the beach from erosion and filter stormwater flows.
Additional beach-related resources
Here's a range of useful resources for anyone looking to enjoy our beached safely.