Clarendon Street Stories
Discover the history and stories of Clarendon Street's businesses and traders, then and now, through a self-guided walk along Clarendon Street.
A self-guided walk that gives a snapshot of 19c South Melbourne. You'll learn about its mercantile, architectural and social history.
Photographs and archives from the Port Phillip City Collection, provide the historic background and the hidden stories of Clarendon Street's businesses and traders.
Explore the walk in person and visit some of these historic shops and sites. Then stop for a drink, a meal or even some ice-cream.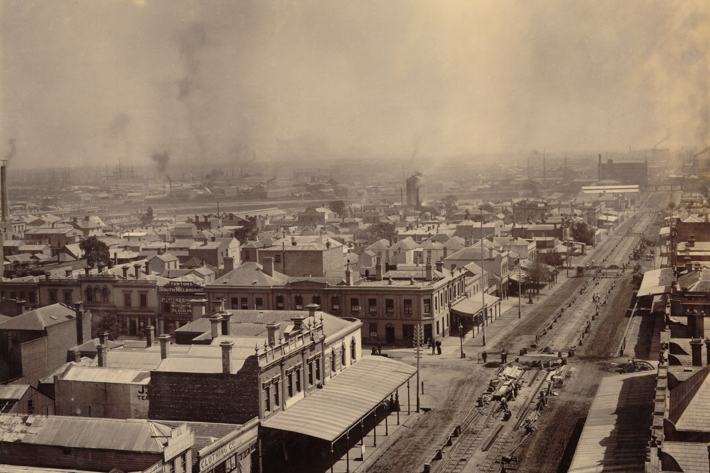 Clarendon Street
Emerald Hill the site on which the South Melbourne Town hall now stands, was a significant ceremonial and meeting site for First Nations traditional landowners, the Bunurong and Wurundjeri Woi Wurrung, prior to European settlement.
South Melbourne or Emerald Hill as it was known till 1883, with its proximity to the City and the Yarra river developed early in Melbourne's history as a manufacturing and industrial hub. From 1860 Clarendon Street was the main commercial street in South Melbourne. It was the central point for banking, auction houses and property dealers, furniture and household goods, drapers, bootmakers, grocers, butchers, dairy produce, and hotels.