Elwood
Shop, eat out, enjoy the beach and wander Elwood's iconic tree-lined streets.
Ever wondered where you could find a tree-lined village that seems away from the hustle and bustle, but is still close to the city? What if it had a beach too? Seems like an impossible wish list, right? Wrong! Elwood is the place of your dreams, and it even has a canal!
There's something for everyone in Elwood with its café culture, relaxed pace, charming streets and spectacular beach and city views.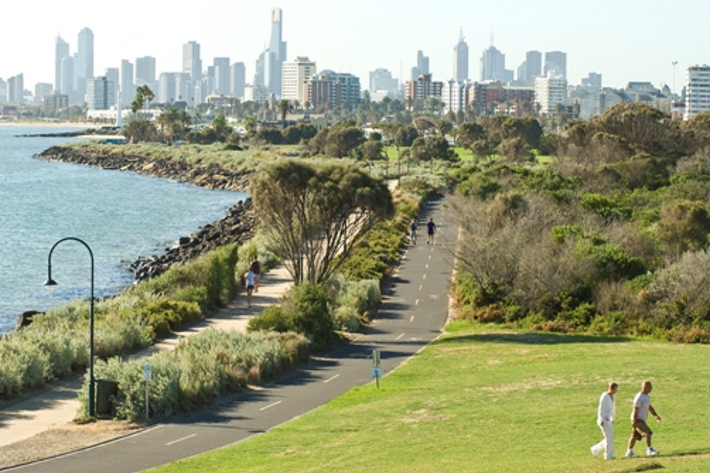 Shopping strips
Ormond Road
Glen Huntly Road
Tennyson Street
Things to see and do
Relax, walk or cycle along Elwood Beach
Elwood Canal - great for a walk or cycle
Elwood Shopping Village on Ormond Road for a food and drink refuel stop and a spot of shopping
Point Ormond - a top spot to watch the sunset
Discover Elwood's hidden gems
In March we took you on a little adventure through Elwood. We spoke to Jasmine from Hello Willow, Ludo from Combi and John from Cellarbrations Elwood about the hidden gems of Ormond Road Village. 
There's so much to discover. Embrace the outdoors, explore the local shopping village and embrace the community spirit on your way to the beach.
These neighbourhood tours are part of our Live Love Local campaign. Through this campaign, we're supporting local businesses, promoting our shopping villages and working closely with traders to reinvigorate the City.
Find more of our City's hidden gems on our YouTube playlist.
Community profile
Economy ID provides demographic and economic data, population forecasts and interactive demographic maps for Elwood.