Dog beaches
We understand dog owners need space to let their dogs run and play without a leash. However, it's important to know that restrictions may apply.
Dog off-leash beach areas November to March
During summer (1 November to 31 March) dog off-leash area restrictions change. Please see the
beach access restrictions map (PDF 104 KB) or the list below for more information.
Two dog beaches during summer are early morning beaches only:
Middle Park Beach
Elwood Beach
All year restrictions
Dogs and cats are prohibited in the following environmentally sensitive areas all year:
Perce White Reserve, Port Melbourne
West Beach St Kilda (not allowed on environmentally sensitive dune area).
Dog owners
Dog owners, please:
keep your dog on leash, except in the designated off-leash areas
collect and dispose of droppings
carry a leash and keep your dog under effective control on off-leash beaches at all times
ensure your dog doesn't disturb other people, animals and wildlife.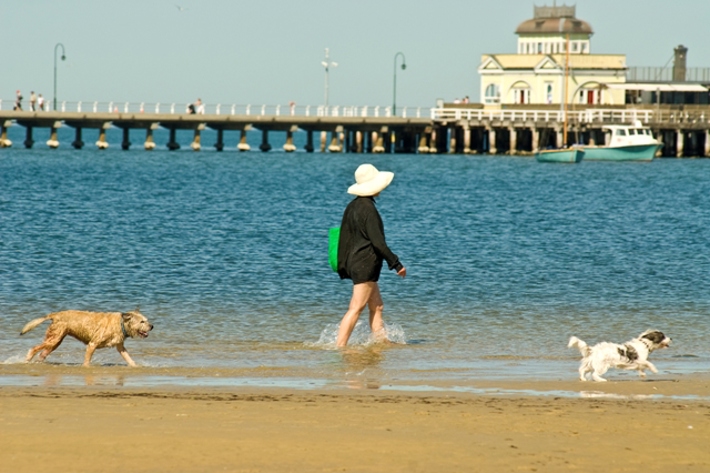 More information
Please refer to the signage at our beaches, parks and reserves. Don't forget it's now mandatory to carry bags or other devices and clean up after your dog.
To find your nearest dog off-leash beach areas, visit our Services Near Me page.
Contact us to ask a question, request information or give us feedback online or contact our ASSIST Service Centre on 03 9209 6777.