North St Kilda Children's Centre Redevelopment
Published 5 May 2022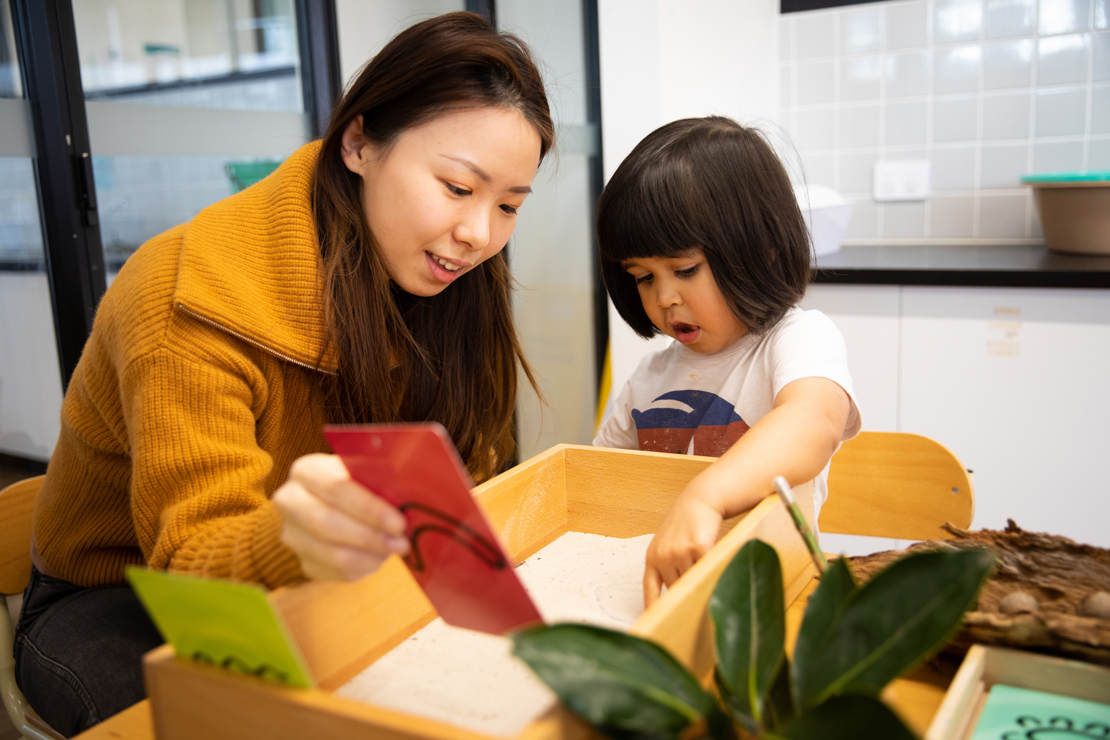 A redeveloped early education and care centre to meet future demand
The contents of this page have been archived. This represents Council's advocacy position prior to the 2022 State and Federal elections.
For updated information on any of these projects, please contact Council.
What is the ask?
Council requests to work with the Victorian Government to fund the redevelopment of the North St Kilda Children's Centre. We have already applied for preliminary planning funding through the Victorian Government's Building Blocks program.
What is the issue this initiative will address?
Securing feasible childcare development sites is especially challenging in the City of Port Phillip as it's, one of the most densely populated municipalities in Victoria and has some of the highest average land prices.
Over the coming years, an anticipated rise in demand, and the demise of existing kindergarten infrastructure, means our City will face childcare shortages unless there is pre-emptive action.
What is Council proposing?
As purpose-built childcare centres typically take several years to develop and build, and our municipality is already one of the most densely populated in Victoria, Council is planning interim options to meet growing kindergarten demand. This includes expanding and developing existing Council-managed early education and care centres to improve capacity and accessibility, such as the North St Kilda Children's Centre Redevelopment.
This Centre is providing a quality service to the local community, evidenced by it being rated as meeting all Quality Areas of the National Quality Standards. To respond to the emerging and growing need to fund kindergarten places, however, City of Port Phillip is preparing to replace the existing facility with a higher capacity centre at the same site.
The redevelopment will increase the number of licenced places from 77 to 121. These additional places will be focused on meeting the demand for three and four-year-old kindergarten.
The expanded facility will meet relevant building codes and be accessible to all, following the principles of universal design and meeting the intention of the Disability Discrimination Act (DDA). The new centre will also better support and enable staff to deliver this vital service, due to the higher degree of functionality, safety and flexibility.
How does this initiative align with the Council Plan and Victorian Government priorities?
Council
Council Plan 2021-31: Inclusive Port Phillip - a City that is a place for all members of our community, where people feel supported and comfortable being themselves and expressing their identities.
We will deliver services and programs for children, young people and their families and caregivers in our City that meet the aspirations of our Every Child, Our Future: Children's Services Policy including:

planning and support for children's services to help all children and young people living in Port Phillip to develop to their full potential and to minimise the effects of disadvantage
providing high-quality Council-run early education and care services.
The redevelopment is consistent with the outcomes identified within Council's Children's Services Policy, notably
all children in Port Phillip should be able to access quality early education and care when they need it
a mixed sector of Council, community and private providers is more likely to provide diversity, choice and sustainability.
Victorian Government
The municipal Kindergarten Infrastructure and Services Plan (KISP 2021), developed in partnership with the Department of Environment, Land, Water and Planning (DELWP) highlights the need for pre-emptive investment in quality childcare capacity - estimating that by the end of the decade there will be demand for hundreds  of placements for three and four-year-olds that won't be met by existing supply.
How does this initiative assist the community recover from COVID-19?
immediately stimulating the local construction (and associated) industries
supporting parents' workforce participation through the provision of accessible childcare
creating short and long-term jobs, including additional employment in the sector. This also directly supports women's employment and incomes as the early education and care sector employs a high proportion of women.
contributing to the renewal of crucial childcare infrastructure, fostering improved community connection and collaboration.
Cost and current status?
Cost
The operational cost is subject to current negotiations between St Kilda Community Housing and Homes Victoria.
Status
The concept design, costing and feasibility assessment has been completed. The design is being further developed.