Public spaces, sports and recreation
Middle Park Bowls Club Redevelopment
Published 5 May 2022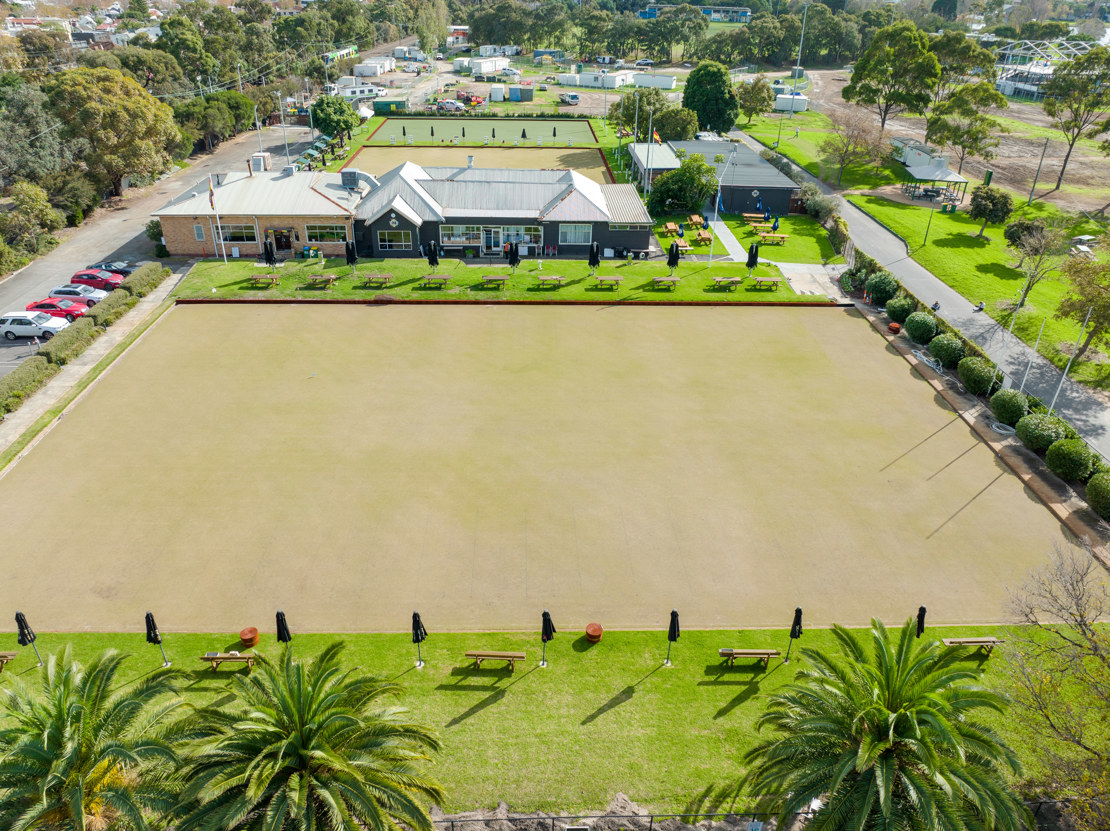 A new and inclusive lawn bowls facility for the community.
The contents of this page have been archived. This represents Council's advocacy position prior to the 2022 State and Federal elections.
For updated information on any of these projects, please contact Council.
Upgrading the facility, including a single storey refurbishment, alterations and heritage reinstatement of existing clubrooms.
What is the ask?
Council is requesting the Victorian Government to commit to redeveloping the Middle Park Bowls Club, including a single storey refurbishment, alterations and heritage reinstatement of existing clubrooms.
What is the issue this initiative will address?
Middle Park Bowls Club's current facilities are dated and not fit-for-purpose.
The facilities require redevelopment to better cater for the increasing number of children and people with impaired mobility who use the venue. The club also has a target to double its current female participation (currently approximately 20 per cent). Current facilities do not adequately cater for people of all genders, particularly women and girls. The club estimates that 40 per cent of the weekly 400 visitors are young women and mothers with young children, with most visiting on Fridays and weekends.
What is Council proposing?
The project seeks to redevelop the Middle Park Bowls Club, including a single storey refurbishment, alterations and heritage reinstatement of existing clubrooms. Upgrading the standard and functionality of the club rooms and ancillary facilities will meet current and future members' expectations and continued increased community participation, particularly women. The renovation will continue to differentiate the club as the community club of choice.
The project will deliver the following additional benefits:
an inner urban asset attractive to pennant and barefoot bowlers
increased access by a diverse community to active sports and leisure programs
improved visibility, links and access to other park users
maintenance of club-subsidised community programs
increased community interaction and support
increased local community usage of the facilities for non-bowling activities
free access to U3A music group
free access to disabled bowlers' group
subsidised community activities on request.
How does this initiative align with the Council Plan and Victorian/Australian Government priorities?
Council
Council Plan 2021-31: Inclusive Port Phillip - a City that is a place for all members of our community, where people feel supported and comfortable being themselves and expressing their identities.
Partner with Parks Victoria to improve communication and engagement with Albert Park users and clubs. Parks Victoria over time to align plans for sport and recreation within Albert Park with broader municipal sport and recreation strategies.
This project is consistent with outcomes in our Sports and Recreation Strategy 2015-2024.
Victorian Government
The project supports the following Victorian Government priorities:
commitment to increasing the number of women and girls participating in sport and active recreation, from grassroots through to senior leadership roles
Sport and Recreation Victoria's work to inspire women and girls to participate and become leaders in sport at all levels
Sport and Recreation Victoria initiatives that create more participation opportunities for all Victorians, including building a more sustainable and inclusive sport and recreation sector
support for under-represented groups experiencing barriers to participation in sport and recreation.
How does this initiative assist the community to recover from COVID-19?
The Club estimates that during construction there will be 20 full-time equivalent (FTE) staff on-site for six months, plus 20 FTE fabricating off-site for six months. Once constructed, the facility will require two full-time staff and up to 20 part-time staff, based on function requirements.
In the post-COVID recession, people will have reduced discretionary spend at a time when there is demand for many community activities. Lawn bowls is a very low-cost entry and maintenance sport. This is particularly the case at Middle Park Bowls Club, which has the lowest subscription fees in Melbourne, does not charge match fees during the pennant season and provides free uniforms and access to club bowls for new players. Social bowlers and community members can join at a minimal cost of $50 and also access bowls, coaching and support.
The project has a focus on social inclusion and supporting participation, especially older adults and women. The new pavilion will support the local community to be active and engaged, which in turn will support improved physical and mental health and wellbeing.
Cost and current status?
Cost
The project is estimated to cost $3.4 million.
Status
This project has been in planning for three and a half years. It provides a long-term masterplan for development at the Club supported by a long-term lease. The project is 'shovel-ready' and implementation will secure long-term tenure at the site. Funding this project, with fully endorsed plans and planning approvals in place, brings forward more than $3 million worth of community works that would otherwise be unlikely to proceed.