Sustainability
Sustainability, renewable energy, waste management
A new way to shop
Published 22 August 2023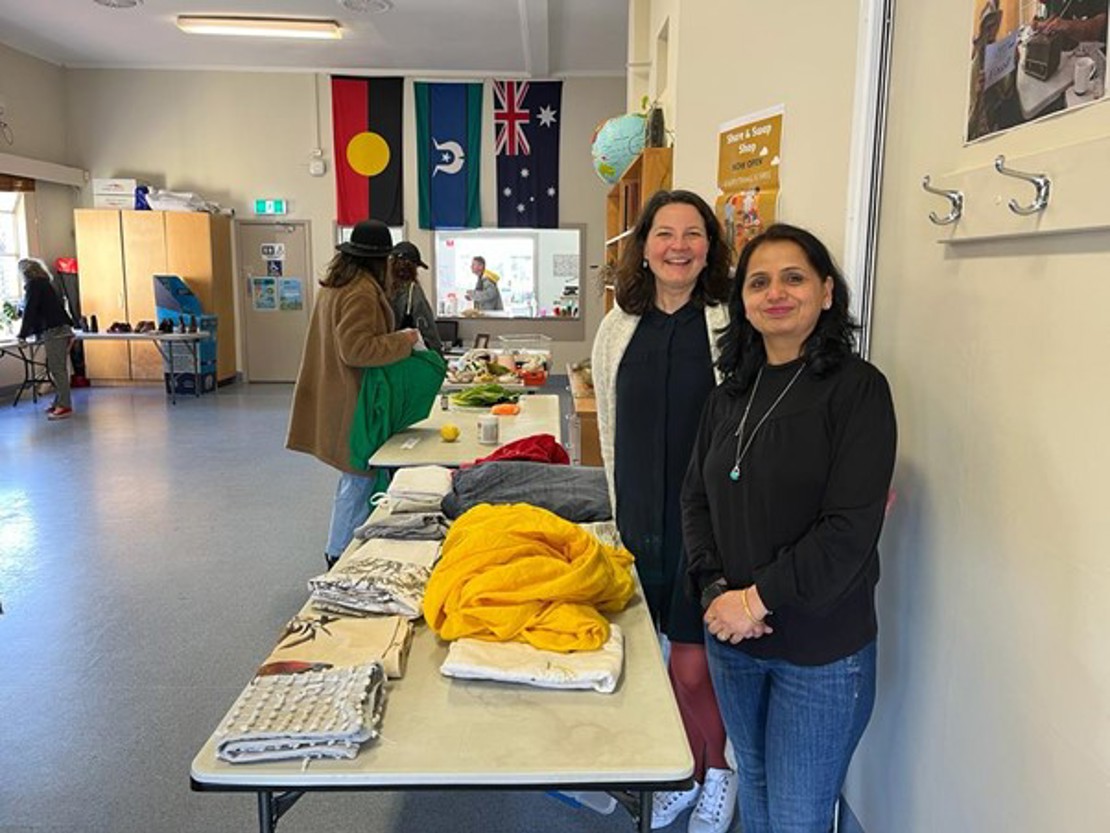 Experience a new way of "shopping" with a new initiative from this year's Environmental Leaders, Meenakshi and Masha's called the Share&Swap Shop.
Meenakshi and Masha met during the City of Port Phillip's Environmental Leadership program in March 2023, where they discovered they had a mutual passion for circular economy and reducing waste through promoting reuse, recovery and recycling of materials. They decided to team-up to start swapping events for the City of Port Phillip community.
With Share&Swap Shop, Meenakshi and Masha challenge the concept of shopping. Share&Swap Shop is not only about reducing waste and resource sharing, it is about bringing diverse people together to share the story of their items being swapped in a friendly, welcoming atmosphere.
How does it work?
Share&Swap Shop is an in-person pop-up shop, where people can share items they no longer need and swap them with someone else's item. Just think of an op shop or garage sale, but everything is free. Items include clothes, books, plants, cosmetics, excess food harvest, kids toys, and hobby items … anything except bulky furniture or electrical appliances. After a swap is finished any items that are not claimed are then donated to charities for future use, nothing is wasted!
Meenakshi and Masha also run workshops promoting the idea of a circular economy - the idea that things are made to last and made to be reused and recycled from the very design stage of an item, which also fosters innovation and jobs growth. They encourage everyone in the community to be a part of sustainable solutions and encourage people attending swaps to run their own swapping events with friends, family, school or work.  
Upcoming swap event - Friday 22 September
The next Share&Swap Shop will take place on Friday 22 September at 12:30-2pm at the EcoCentre. Please register to attend.