Public spaces, sports and recreation
Albert Park Sailing Club upgrades
Published 5 May 2022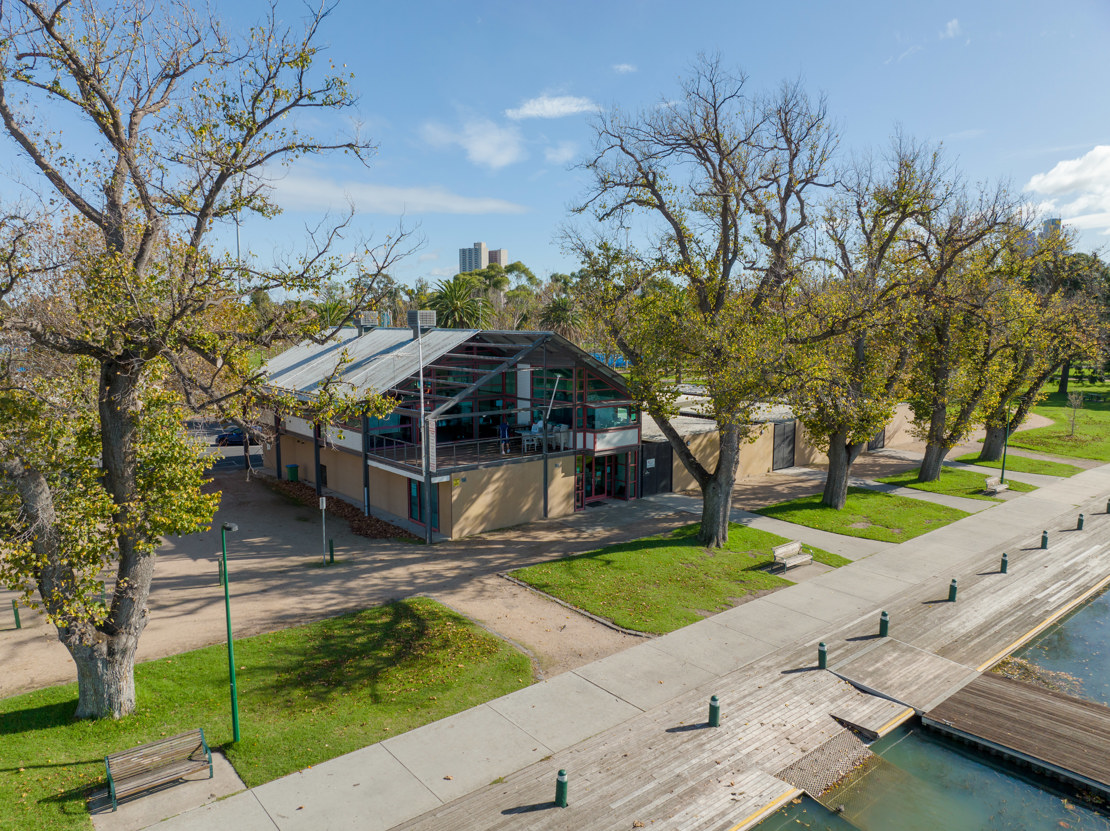 An upgraded sailing club for the community.
The contents of this page have been archived. This represents Council's advocacy position prior to the 2022 State and Federal elections.
For updated information on any of these projects, please contact Council.
Victorian Government investment is required to help upgrade the Albert Park Sailing Club.
What is the ask?
Council is requesting the Victorian Government to commit to upgrading the Albert Park Sailing Club.
What is the issue this initiative will address?
The club provides sailing throughout the year on Albert Park Lake with weekly club races, social sailing, sail training programs and social events. However, the club requires upgrades to provide greater accessibility, expand membership and encourage greater participation.
What is Council proposing?
Council is advocating for the redevelopment of the sailing club.
Albert Park Sailing Club has evaluated its existing building and planned a minor upgrade program. This would provide immediate benefits to the club and increase accessibility to the wider community, while also being compatible with any longer-term plans involving the Albert Park Yacht Club and the sailing precinct.  
The project will:
provide a lift for direct access from the main entrance but not impeding future expansion to the north. Apart from providing access for older members of the club, it will enable the upper level to be more readily used (and marketed) for more inclusive use, educational use and for community and corporate functions
provide an accessible toilet and shower facility that could also be used as a family change room (as is often provided at swimming pools)
upgrade the existing Committee Room which could substitute for the clubroom during the week when the upstairs room is being used for other purposes
reduce the size of the race control tower to accommodate the lift
create a Juniors and Training Room at the rear of the existing clubroom, preferably with operable walls or folding doors to allow expansion of the main room when required. It would also be possible to create a mezzanine above this space for a dedicated Juniors Room, leaving the space below for training and a members lounge or committee room.
create a storage area to the north side so excess furniture and equipment can be stored out of sight to allow a less temporary appearance in the clubroom, and for education-related equipment to be stored.
How does this initiative align with the Council Plan and Victorian Government priorities?
Council
Council Plan 2021-31: Inclusive Port Phillip - a City that is a place for all members of our community, where people feel supported and comfortable being themselves and expressing their identities.
Council Plan Measure - advocacy support to individual clubs within Albert Park that are applying for funding through third parties.
Partner with Parks Victoria to improve communication and engagement with Albert Park users and clubs. Parks Victoria over time to align plans for sport and recreation within Albert Park with broader municipal sport and recreation strategies.
This project is consistent with outcomes in our Sports and Recreation Strategy 2015-2024.
Victorian Government
The project supports the following Victorian Government priorities:
commitment to increasing the number of women and girls participating in sport and active recreation, from grassroots through to senior leadership roles
Sport and Recreation Victoria's work to inspire women and girls to participate and become leaders in sport at all levels
Sport and Recreation Victoria initiatives that create more participation opportunities for all Victorians, including building a more sustainable and inclusive sport and recreation sector
support for under-represented groups experiencing barriers to participation in sport and recreation.
How does this initiative assist the community to recover from COVID-19?
The project has a focus on supporting participation, especially juniors, women and girls. The new facility will accommodate the higher levels of sport participation and broader community use. It will help the local community be active and engaged, which will support improvements to physical and mental health and wellbeing.
Cost and current status?
Cost
Total project is estimated to cost $350,000.
Status
Draft plans are completed in preparation for Quantity Surveyor