Neighbourhood engagements are popping up in your local area
Published 10 October 2023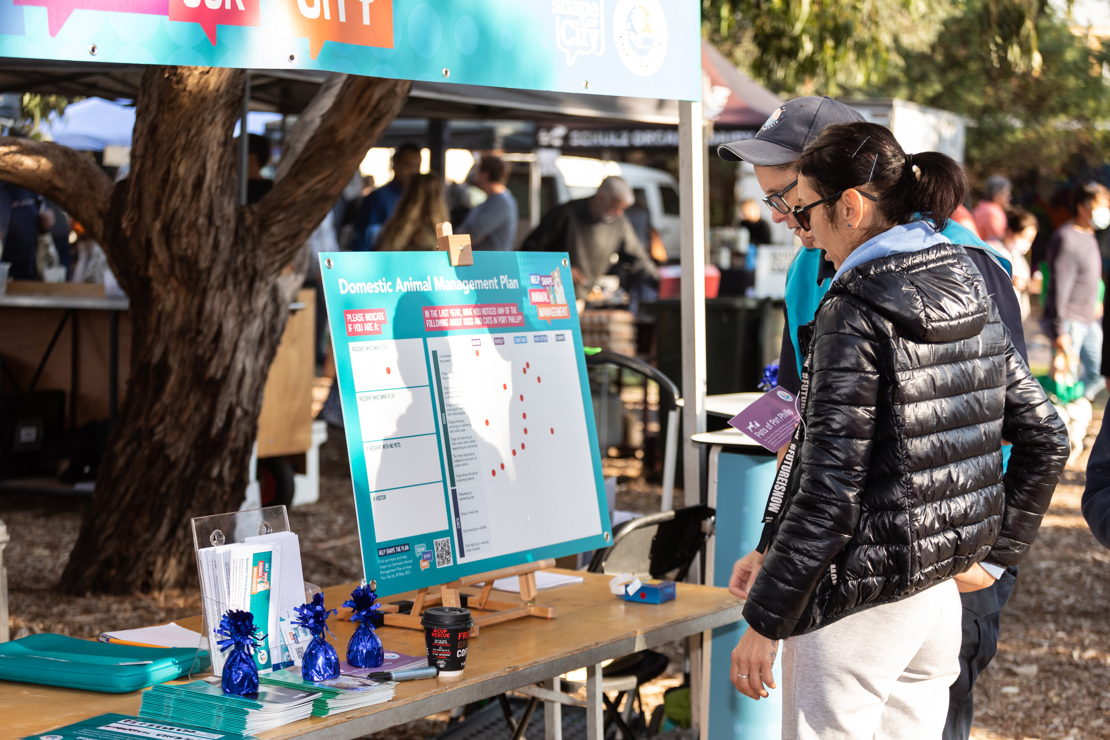 The Neighbourhood Engagement Program (NEP) is popping up across Port Phillip in spring.
We'll be in your local area in the coming weeks to seek your in-person input on key Council projects. We use your feedback to inform decision-making, engage with the community and provide an opportunity for general feedback or enquiries on topics of interest.
Our pop-up schedule includes all major neighbourhoods in our City to ensure we are directly engaging with the views of a broad range of residents. This means we are better informed about what our community wants and ensures we are responding to your needs. 
Come say hello to learn more about proposed upcoming projects and help shape the future of our City. Our Council officers will be on hand to answer any queries or discuss any concerns.
For more on our current consultations, visit our Have Your Say page: Home | Have Your Say Port Phillip
Neighbourhood engagement pop-ups
Date
Time
Neighbourhood
Location
Thursday 9 November
12 noon to 2 pm
Albert Park / Middle Park
Armstrong Street and

Erskine Street, Middle Park

Friday 10 November
3 pm to 5 pm
Elwood
Ormond Road
Saturday 11 November
10 am to 2 pm
Balaclava / East St Kilda
Carlisle Street
Saturday 11 November
2 pm to 4 pm
St Kilda / St Kilda West
Acland St Coles Shopping Centre
Wednesday 15 November
10 am to 12 noon
South Melbourne
South Melbourne Central - Market Street entrance
Friday 17 November
10 am to 12 noon
Ripponlea
Glen Eira Road
Saturday 18 November
10 am to 12 noon
Port Melbourne
Bay Street

in front of former Dominos / post office

Saturday 18 November
2 pm to 4 pm
St Kilda Road
Albert Road, outside #50 Albert Road (near Kettle Black Café)