Transport and parking
Council services
Divercity magazine
Older people
Your community
Hop-on hop-off free community bus
Published 17 November 2023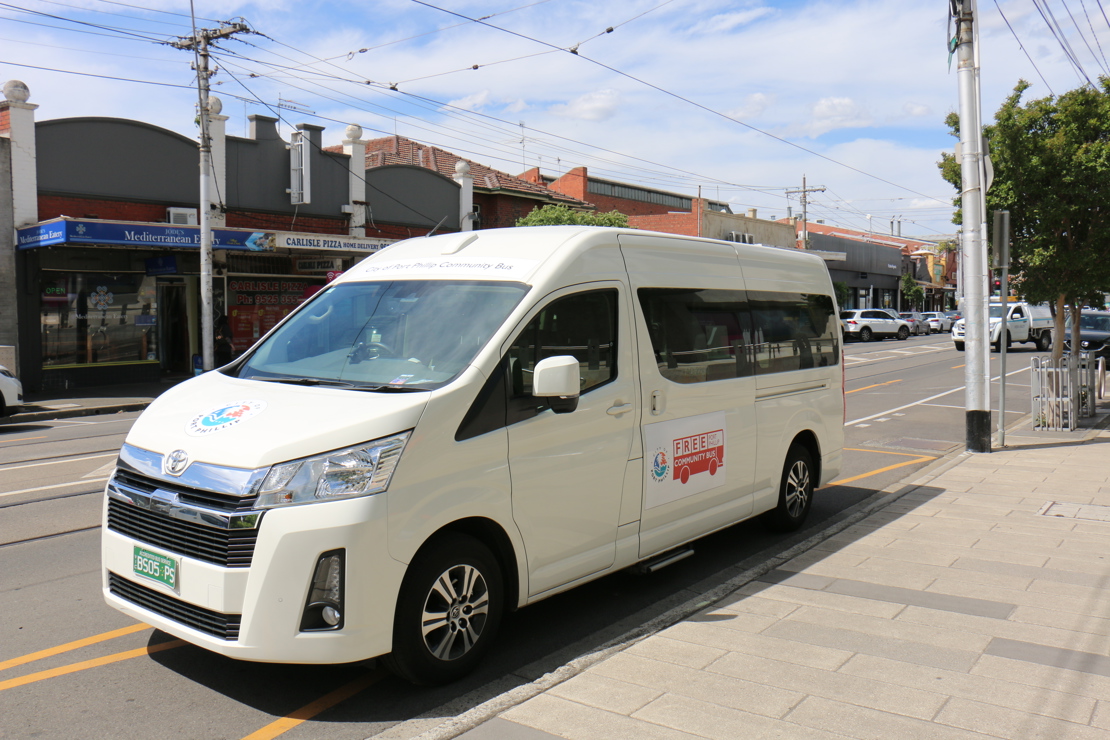 Our Council is committed to bridging the gap in accessible transport by providing reliable, sustainable transport options for the Port Phillip community.
We understand that not everyone in our community can access public or private transport services. That's why we have reintroduced our Hop-on, Hop-off Community Transport routed service from November.
The service currently operates Monday to Friday 8.30 am to 3 pm and has over 150 community transport bus stops between Caulfield Hospital, Elwood, South Melbourne Market, Alfred Hospital and St Kilda Library.
To view the updated timetable and bus stops, visit our Community Bus page.
The reintroduction of the Hop-on, Hop-off Community Transport coincides with the Metropolitan Transport Forum celebrating Melbourne's first Bus Awareness Week from 23 – 27 October.
More information
For more information, contact 03 9209 6223 or email commbus@portphillip.vic.gov.au 8.30 am and 2 pm Monday to Friday.
Did you know?
Did you know that buses provide the only public transport option for more than 60 per cent of Melbournians?