Catch-up Immunisation Program: here today, gone in December
Published 13 November 2023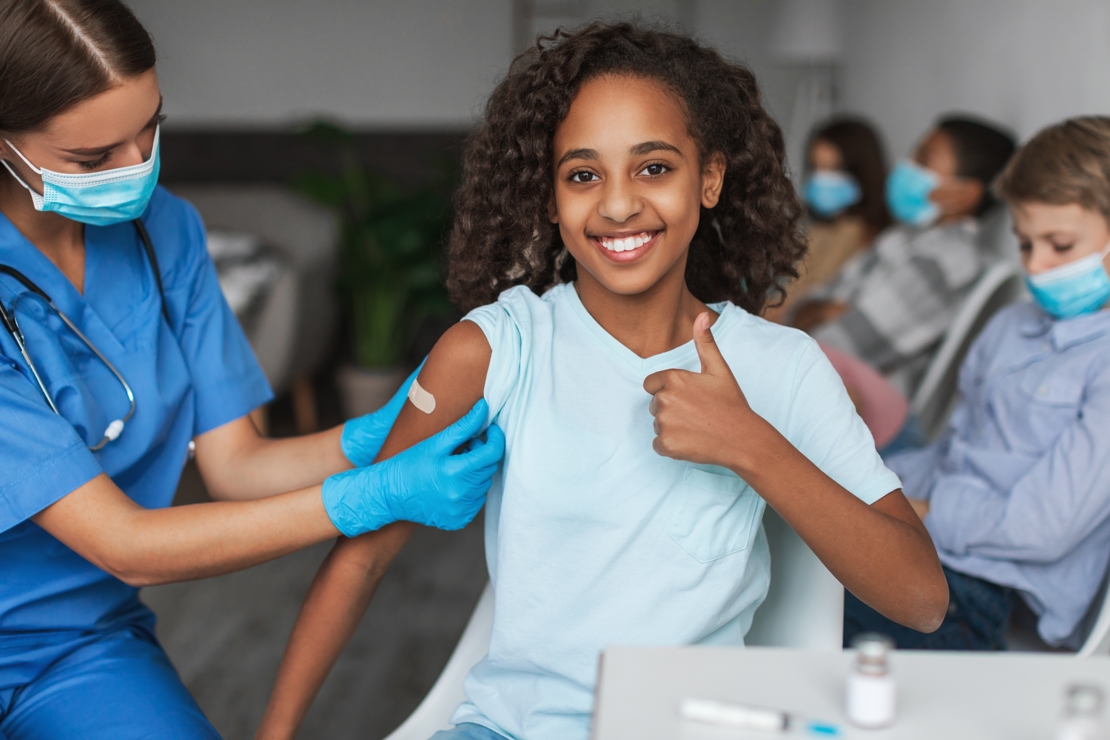 Did your child miss some of their secondary school immunisations between 2020 to 2022? We're offering a free Catch-up Immunisation Program until the end of the year.
Secondary school immunisations are usually provided to students in Year 7 and Year 10. Due to interruptions to school-based learning in 2020 and 2021 and the ongoing effects of the COVID-19 pandemic in 2022, some students may have missed getting vaccines at school.
It is important for secondary school students to keep up with their vaccinations because the protection provided by some childhood immunisations reduces over time and needs to be boosted in adolescence.
If you're unsure whether you child is up to date on their vaccinations, you can check by logging into your MyGov account and viewing your child's immunisation history statement on the Australian Immunisation Register. If your child is over 14 years old, they will need to access this information through their own MyGov account.
In-school vaccinations are over for the year, but the catch-up program can still be accessed via local Council immunisation services and General Practitioners (GPs). However, please be advised that GPs might charge a consultation fee.
To be eligible for the program, your child needs to be enrolled at secondary school or be of secondary school age – 13 to 19 years old – and have missed out the following vaccines:
Year 7 – HPV (Gardasil 9)
Year 7 – DTP (Boostrix/Adacel)
Year 10 – Meningococcal ACWY (Nimenrix)
We offer the above vaccines for free for City of Port Phillip residents through our immunisation clinics. There are nine Council-run immunisation session left for the year, which will be provided at four key locations across the City including Albert Park, Port Melbourne, South Melbourne and St Kilda. Find out more via our July to December immunisation schedule.
The free Catch-up Immunisation Program is funded under the National Immunisation Program and will only be available until 31 December 2023. The last Council-run immunisation session is set for 20 December 2023.
Council-run immunisation sessions can be booked online via our Immunisation webpage. Sessions can book out quickly. Don't miss your chance to catch your child up on any secondary school vaccinations they may have missed.
For more information about secondary school-aged vaccinations and why they're important, check out the Better Health Secondary School Immunisation Program webpage.
If you wish to discuss your child's immunisation history, you may contact Council's Immunisation Service directly at schoolimmunisation@portphillip.vic.gov.au .