Waste and recycling
Sustainability
National Recycling Week – it's about more than recycling
Published 16 November 2023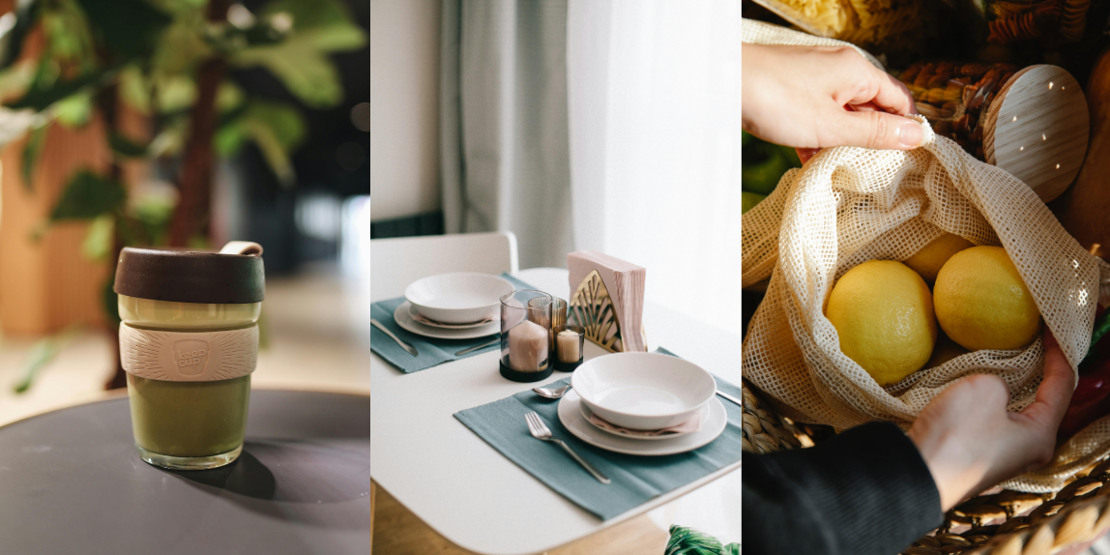 This week is Planet Ark's National Recycling Week. Established in 1996, this annual campaign aims to raise awareness about the importance of recycling but more importantly, avoiding waste in the first place.
Recycling is a critical part of waste management – and facilitating it is a core responsibility for us here at Council. Recycling enables us to transform waste into new products, and this is particularly important because some waste is hard to avoid.
But when it comes to waste management, avoiding waste altogether is preferable to recycling. This idea is central to what's commonly called the 'waste management hierarchy'. It prioritises waste prevention first, followed by re-use, recycling, energy recovery, treatment and finally disposal.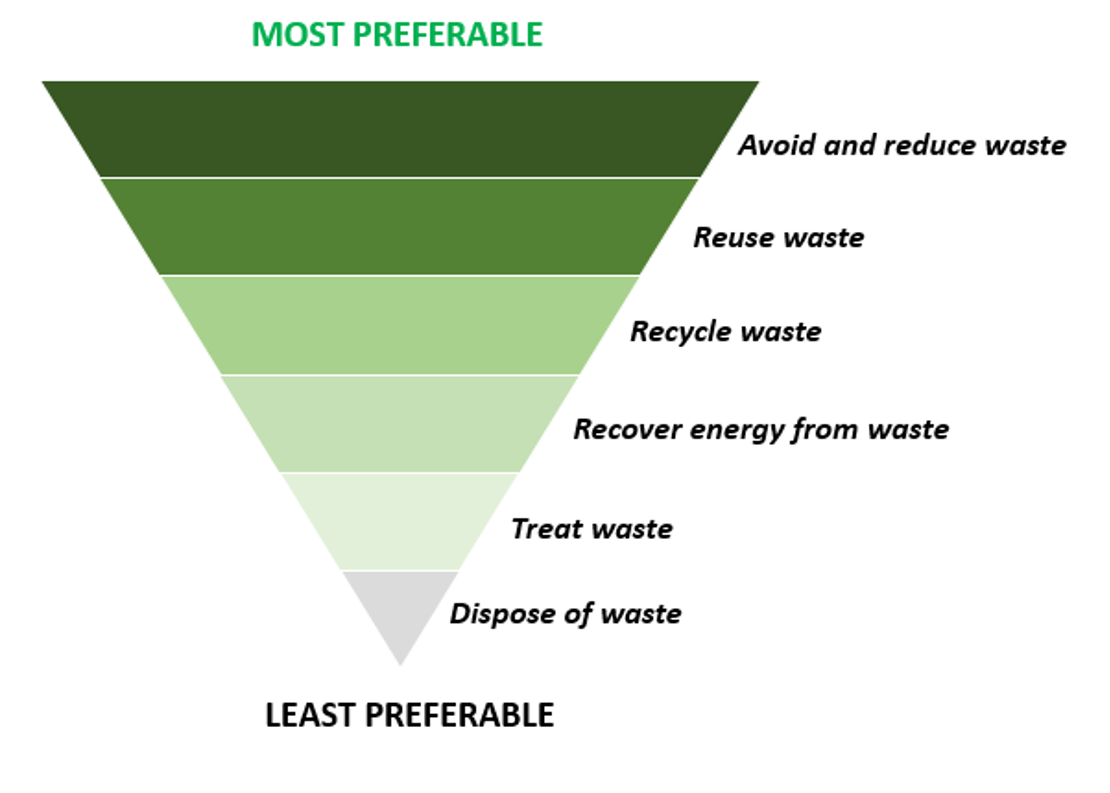 Every day single use swaps
One way to reduce waste is to avoid single-use items. Single-use items or disposable items are products and packaging that we throw out after only one use. In some cases, they're used for minutes only, but their impact on our environment can last thousands of years. And even when these items are recyclable, we use up energy and our environment's natural resources to produce these avoidable items.
We can avoid single use by making some simple changes in our everyday lives:
Hosting a party? Buy secondhand crockery or rent items. The Elwood Kitchen Library allows you to rent everything from plates to cutlery to appliances – and many liquor stores rent glassware too.
Using wet wipes? Use recycled toilet paper instead. Wet wipes typically contain plastic so, once they reach the sea, they last for a long time, which can badly impact our marine life.
Using disposable nappies? Use modern cloth nappies instead – millions of disposable nappies end up in landfill every day. They are made up of finite resources and their manufacture contributes to global warming. Learn more about eco friendly options.
Still receiving junk mail and paper bills? Add 'no junk mail' to your letter box, browse or subscribe to online catalogues instead – and swap your paper bills for digital ones.
Heading to the shops? Keep a reusable bag near your door, in your car, or your carry bag, that way you'll never be without one.
Stopping for food or drink on the go? Bring a reusable cup when buying a juice or smoothie or bring your own containers for leftovers at restaurants or to collect your takeaway food. Consider dining in instead and savouring your food or drink. 
Buying a coffee? Switch to using a reusable coffee cup. Disposable coffee cups cannot be recycled through the standard paper recycling process because they contain a plastic liner. And 'compostable' ones can't go in your FOGO bin either – learn why.
By making simple changes to avoid single use items, you can prevent waste in the first place – creating a more sustainable Port Phillip.
Reuse and repair
The next best thing when it comes to waste management, after avoiding waste, is to re-use and repair items. By keeping existing objects in circulation for as long as possible, we reduce the demand on our environment for the materials and energy needed to create new things.
In the City of Port Phillip, we have several volunteer groups that repair everything from a broken toaster to a pair of ripped jeans:
Repair Cafe – The next repair day is Sunday 10 December from 2 to 5 pm, at the Eco Centre 38 Blessington St, St Kilda.
St Kilda Bike Kitchen – This volunteer organisation hosts regular events where they can repair your bike or teach you how. Their next event is Fix a Flat bike class on Thursday 23 November from 6.30 to 7.30 pm, St Kilda Library.