Rupert Bunny Foundation Visual Arts Fellowship
The City of Port Phillip is recognised for its rich cultural diversity and acknowledges that artists play a vital role in sustaining a creative city. The City believes in supporting the development of exceptional artistic thinking and talent.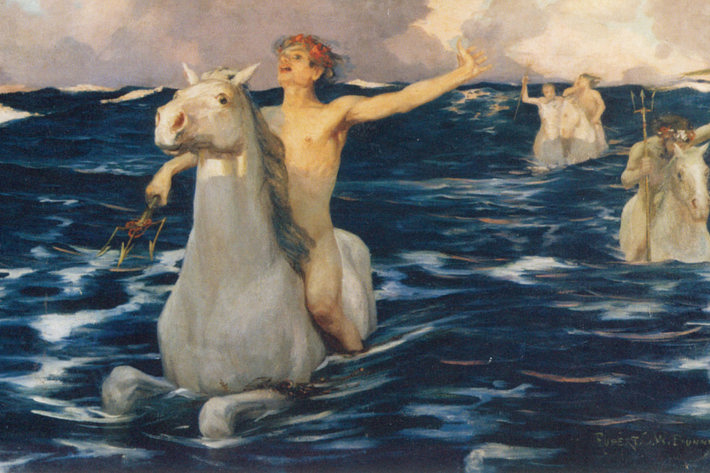 The Rupert Bunny Foundation Visual Arts Fellowship (RBFVAF) was established in 2005. The RBFVAF aims to support a contemporary visual artist with an identifiable commitment to visual arts excellence. The successful Fellow will have a desire to extend their arts practice to a new level, expand their imagination and make a contribution to the City of Port Phillip through either/all of the following:
Conduct research and development that increases or expands a professional artist's skills or thinking, particularly towards producing a major artwork or work
Produce an artwork or artworks that make a significant contribution to the field of contemporary visual art and exhibit within the City of Port Phillip
Travel or take up a residency that enables the outcomes of any of the other objectives of the Fellowship
Donate artwork to the Port Phillip City Collection.
The Rupert Bunny Foundation Visual Arts Fellowship is overseen by a Reference Committee who provide strategic advice, expertise and recommendations to Council on the dispersal of Rupert Bunny Funds according to the VCF-RBF Deed of Trust.
2019 Rupert Bunny Foundation Visual Arts Fellowship
PluginHUMAN Capture
The 2019 Rupert Bunny Foundation Visual Arts Fellowship recipients, PluginHUMAN, are a multi-award-winning media art duo, Dr Betty Sargeant and Justin Dwyer, who make immersive light installations.
Their project, CAPTURE, responds to our current environmental conditions and involves new research into carbon neutral and carbon negative working practices and materials.
The research phase of CAPTURE involved developing compostable biopolymers that contain high-carbon organic waste materials. The Platanus trees (plane trees) that feature in their local area, St Kilda, are both loved and loathed by locals. The leaves do not easily decompose in domestic compost systems, so a large number of leaves that are dropped by these trees every autumn end up in landfill. Once in landfill, the leaves can contribute to a build-up in methane, a gas that is worse for the environment than carbon dioxide (CO2). The artists collected large quantities of plane tree leaves and experimented with sealing the leaves in a custom-made compostable biopolymer, made from seaweed.
During the year-long project, they photographed the biopolymers while they were under the microscope and used the environmental data to animate the photo-microscopy images. They discovered that the micro qualities of these materials were remarkable and created a video artwork that features the intimate qualities of these new materials.
PluginHUMAN invited audiences to consider new ways of relating to our natural environment, to look up and be inspired by new possibilities.