Rupert Bunny Foundation Visual Arts Fellowship
The City of Port Phillip is recognised for its rich cultural diversity and acknowledges that artists play a vital role in sustaining a creative city. The City believes in supporting the development of exceptional artistic thinking and talent.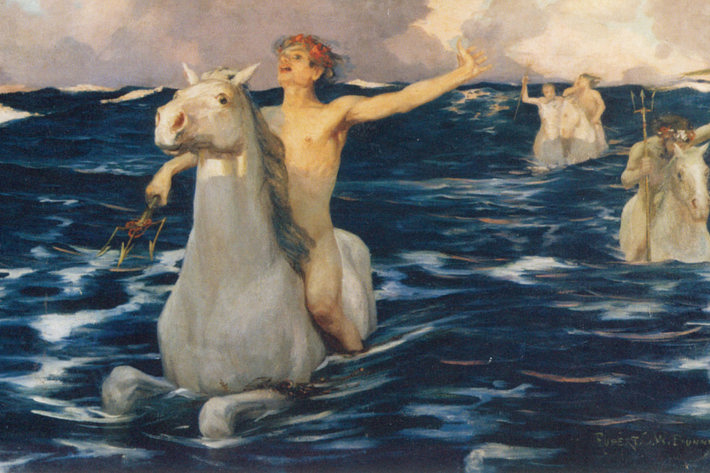 The Rupert Bunny Foundation Visual Arts Fellowship (RBFVAF) was established in 2005. The RBFVAF aims to support a contemporary visual artist with an identifiable commitment to visual arts excellence. The successful Fellow will have a desire to extend their arts practice to a new level, expand their imagination and make a contribution to the City of Port Phillip through either/all of the following:
Conduct research and developmentthat increases or expands a professional artist's skills or thinking, particularly towards producing a major artwork or work
Produce an artwork/sthat make significant contribution to the field of contemporary visual art and exhibit within the City of Port Phillip
Travel or take up a residency that enables the outcomes of any of the other objectives of the Fellowship
Donate an artwork to the Port Phillip City Collection.
The Rupert Bunny Foundation Visual Arts Fellowship is overseen by a Reference Committee who provide strategic advice, expertise and recommendations to Council on the dispersal of Rupert Bunny Funds according to the VCF-RBF Deed of Trust.
RBFVAF 2019 recipients
The City of Port Phillip congratulates PluginHUMAN, a multi-award-winning and internationally renowned media art duo, Dr Betty Sargeant and Justin Dwyer.
PluginHUMAN places audiences in the centre of sensory art technology experiences. During their Rupert Bunny Fellowship, Sargeant and Dwyer will develop and present a new ambitious art installation called CAPTURE. This artwork will capture and store environmental carbon.
The first half of the Fellowship will involve research and collaboration with botanists and climate scientists from the City of Port Phillip EcoCentre and the National Amazonian Research Institute (INPA). This will involve growing and planting a small crop of Saltbush (Atriplex cinereal), which are indigenous to the City of Port Phillip. The artists will then experiment with ways of using these plants to create high carbon organic bricks which will form organic sculptural works.
The second half of the Fellowship will involve producing a new installation work and new digital methods to uncover hidden elements of the organic sculptural materials, using microscopes and 4K imaging equipment. The artists will also record environmental data and collect readings relating to light, gases, movement and moisture. Finally, they will records audio from within the soil as the saltbush plants grow.
The Fellowship will culminate in an exhibition at Carlisle Street Arts Space and will feature 5 carbon brick sculptures, light projections, lighting effects and audio. The installation will place the audience in the centre of an organic-to-digital encounter.