LGBTIQ+ community
We pride ourselves on being welcoming and sensitive to the needs of people who identify as lesbian, gay, bisexual, transgender, intersex and queer (LGBTIQ+).
We pride ourselves on being welcoming and sensitive to the needs of people who are LGBTIQ+, and provide a range of services and advice to assist the LGBTIQ+ community.
Council works hard to ensure our community is inclusive and we are committed to promoting a fair, just, tolerant and inclusive community.
A Statement of Commitment sprang from a long-standing awareness by Council of the LGBTIQ+ community and it recognises the contribution it makes to the social development in the area.
Our team has been awarded the Rainbow Tick, a sign to you of our commitment to ensuring that:
our service is inclusive and friendly
you feel confident to be open in your communication with our staff.
Midsumma Festival
We're a proud supporter of the Midsumma Festival celebrating our LGBTIQ+ communities.
Join us to mark the Midsumma Pride March and Midsumma Festival with the raising of the Pride Flag at St Kilda Town Hall.
The Midsumma Pride March will travel along Fitzroy Street, St Kilda on Sunday 2 February.
To find out about more events happening in Port Phillip during the Midsumma Festival, visit Midsumma Festival.
Supporting marriage equality
The electorate of Melbourne Ports, which includes all of our municipality, voted 82 per cent 'yes' in the marriage equality survey. This was the third-highest yes vote of any electorate in Australia. The Councillors unanimously voted to support the yes vote at their 16 August meeting.
Rainbow banners are installed at St Kilda Town Hall to signal our continuing support for marriage equality. The town hall was also lit up in rainbow colours while the survey was open.
Older LGBTIQ+ people
The City of Port Phillip's Access and Ageing department provides a range of support services to people at home and in the community.
We help older people to:
live independently in their homes for as long as possible
be more socially active
eat more nutritious meals.
For more information about our services, please visit Age Care and Disability Support.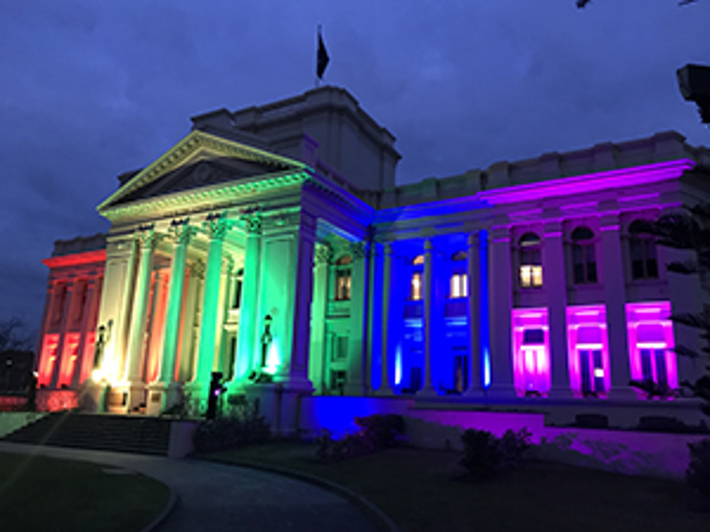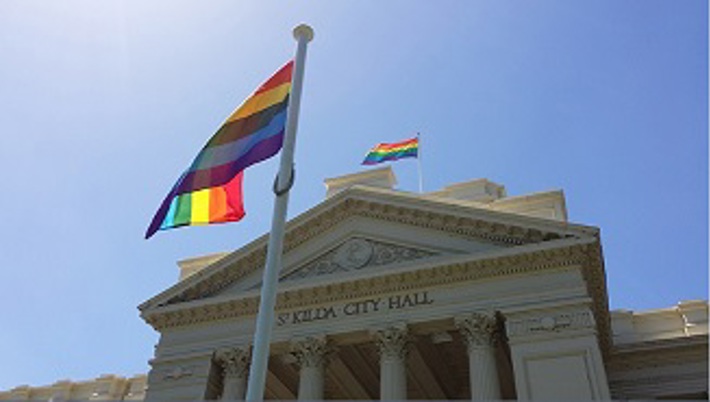 More information
To ask us a question, request information or give us feedback, contact us and ask for the Health Equity and Social Justice.