Albert Park and Middle Park
Where to shop, dine and relax in the neighbourhoods of Albert Park and Middle Park.
There is far more to this historic and highly sought-after area than its picturesque and iconic lake that is home to the annual Formula One Australian Grand Prix.
Albert Park and Middle Park are host to some of the finest 1930s and 1940s architecture in Melbourne, with pretty attached and row housing lining its leafy streets and rose-adorned parks, much dating back to Victorian and Edwardian eras, such as magnificent terraces of St Vincent's Place.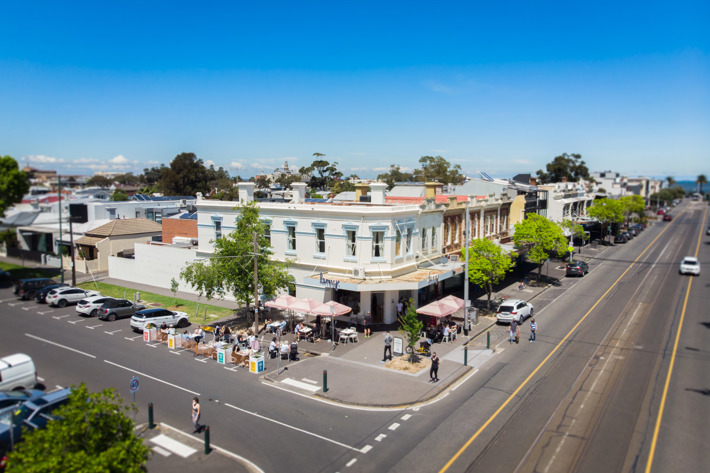 Shopping strips
Victoria Avenue
Bridport Street
Dundas Place
Armstrong Street
Things to see and do
Walk or cycle Albert Park Lake and see the resident black swans
Tee off at Albert Park Gold Course
Beach time at Albert Park or Middle Park Beach and a stroll along Kerferd Road Pier
Picnic stop at the beautiful and historical St Vincent Gardens to admire all the blooms and amazing botany including some very old trees
Shopping stops at either or all of Bridport Street, Victoria Avenue and Armstrong Street to support some wonderful local businesses and boutiques
Visit Gasworks Arts Park that showcases more than 200 performing arts events and 30 visual arts exhibitions each year
Go for a swim at Melbourne Sports and Aquatic Centre
Discover Albert Park's hidden gems
Community profile
Economy ID provides demographic and economic data, population forecasts and interactive demographic maps for Albert Park and Middle Park.