St Vincent Gardens
This beautiful leafy reserve houses a bowls and tennis club, as well as playground and picnic area.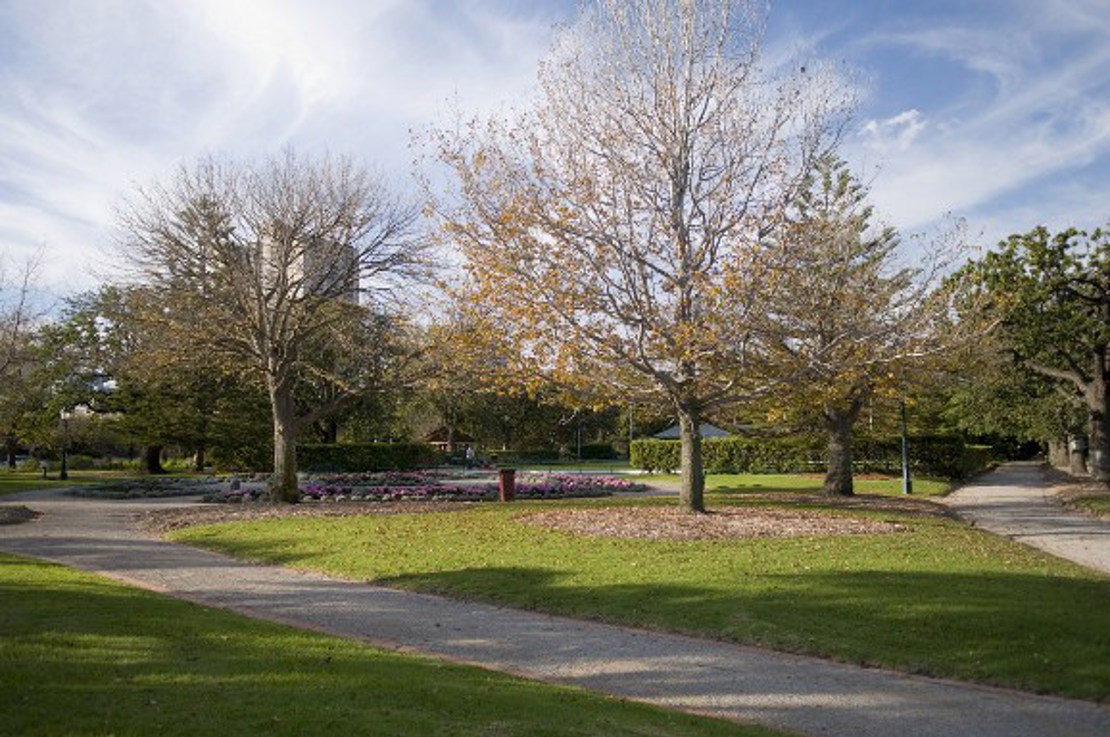 Other information
Drinking fountain
Bowling club and tennis club located on site
St Vincent Gardens is a heritage listed garden
Location
Ferrars Street, Albert Park
Access
St Vincent Gardens is boarded by St Vincent's Place, St Vincent's Place North and South and Ferrars Street with Montague Street dividing the East and West sections. Access gates are located on each corner section.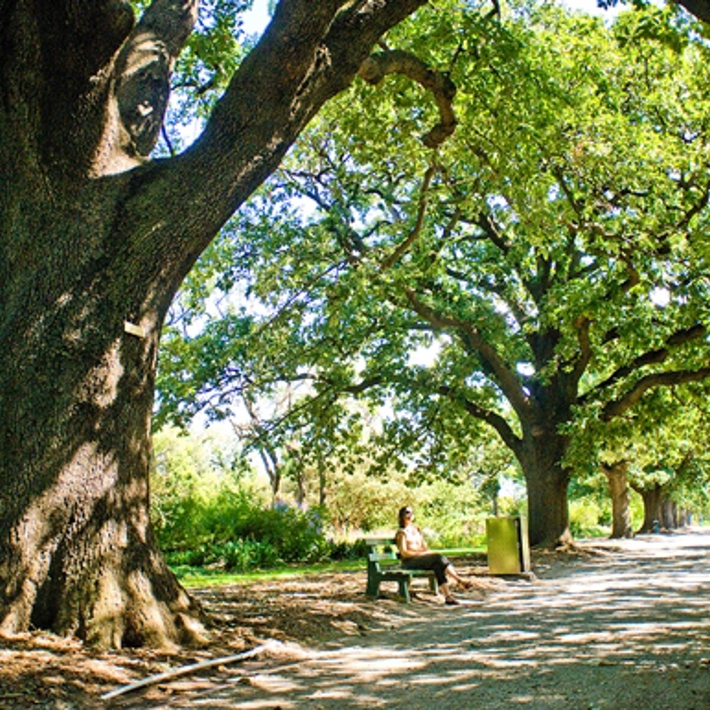 Getting there
Google Map St Vincent Gardens
Melways Reference
57 F3
Bus
The 606 (Fisherman's Bend to Elsternwick) bus route travels along Richardson Street Albert Park.
Trams
Tram number 1 (East Coburg to South Melbourne Beach) directly passes the gardens on Montague Street. The light rail number 96 (East Brunswick to St Kilda Beach) is a short walk from the South Melbourne Market / Coventry Street stop.
Parking
Free parking is available around the perimeter of the gardens. Check local signage for more information or call ASSIST on 03 9209 6777.
Download the Travel Smart Map of Port Phillip (PDF 2.5 MB).
Sports Clubs
The Albert Park Bowling club is located in the Eastern section of the park and is open year round, for additional information visit the Albert Park Bowls Club website.
The Albert Park Lawn Tennis club has two courts located in the Western section of St Vincent Gardens, for more information visit the Albert Park Lawn Tennis Club website.
Restrictions
Dogs are not permitted off leash, penalties apply.
Parking restrictions may apply in the surrounding roads and streets, please check the parking signs for full details or contact us.
About
St Vincent Gardens is of national significance for its English style design around surrounding crescents. Designed by Clement Hodgkinson in 1868 the garden reflects the Georgian era. Tree plantings are arranged in symmetrical patterns with themed plantings throughout the gardens timescale, four of which are registered with the National Trust.
A lawn bowls club was established in 1873, a tennis club in 1883 on the site of an earlier croquet lawn. Two memorials rest within the gardens, a Returned Services League (RSL) memorial built in 1923-25 and a memorial rest house in the memory of Dr Frederick Miller Johnson killed in WW1, sits to the north of the bowling green built in 1916.