Moubray Street community park
A shared community park located on Moubray Street between Bridport Street West and Withers Street, next to Albert Park Primary School.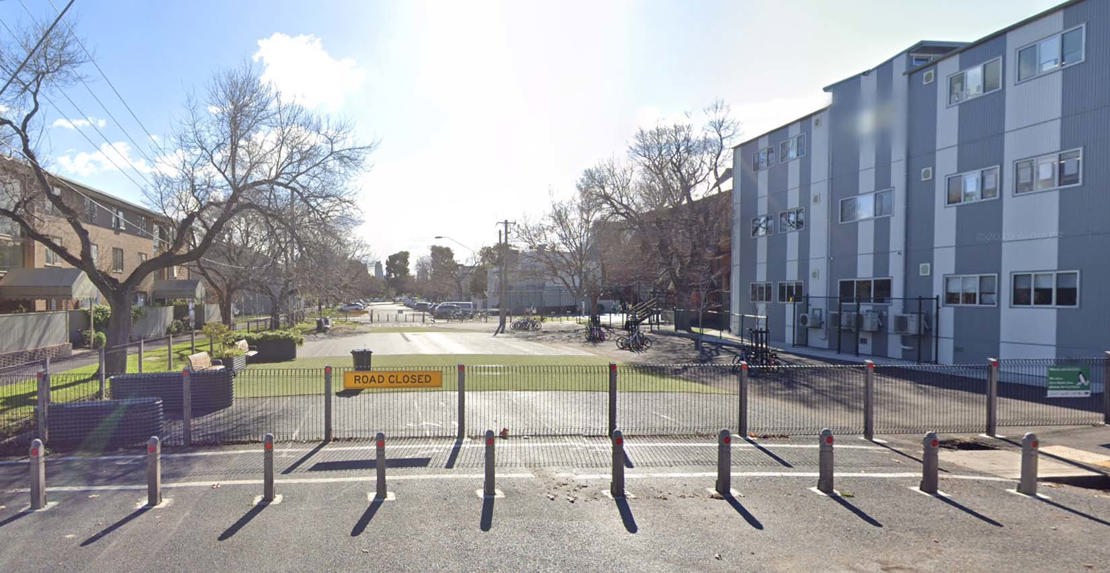 Location
Moubray Street, Albert Park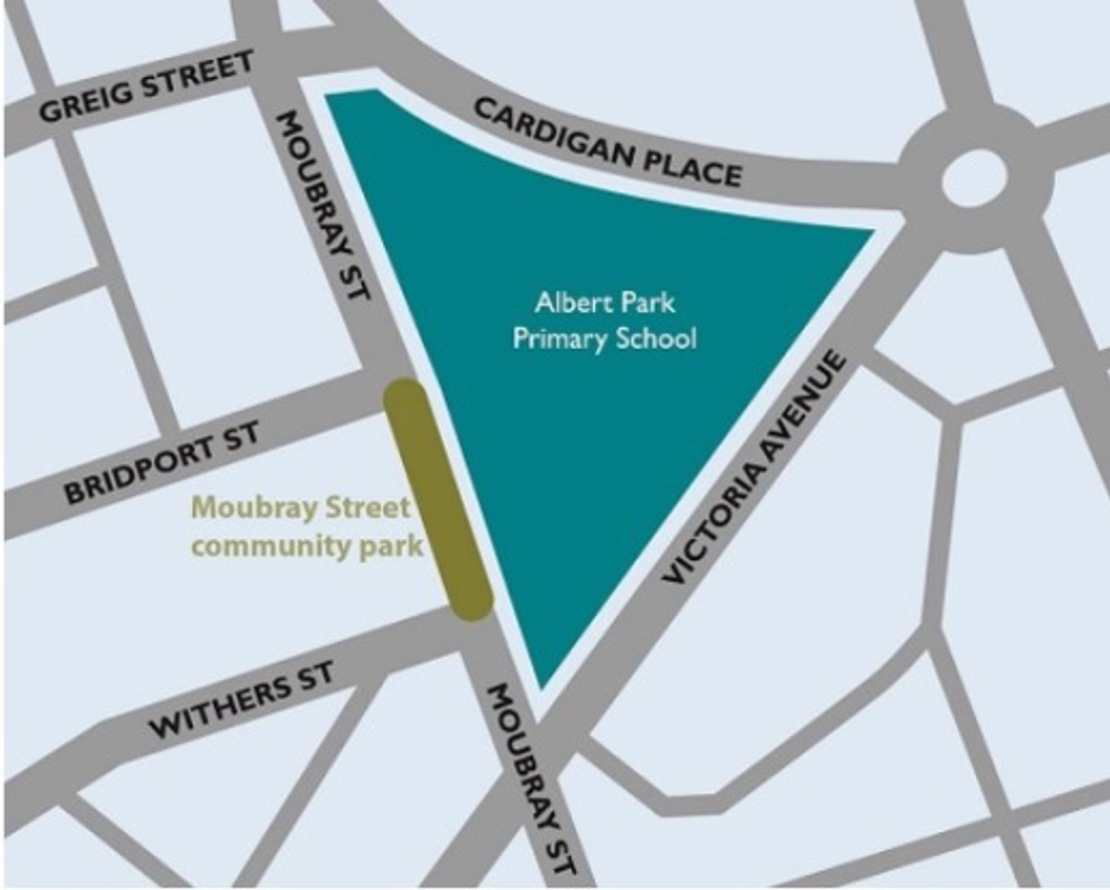 About the park
The Moubray Street shared community park began as a trial pop-up park from July 2013 to October 2014. It is now a permanent
Since September 2016, Moubray Street community park has been dedicated for use by Albert Park Primary School during school hours (between 8.30 am and 4.30 pm Monday to Friday). The park provides a much needed open space for students in the growing population at Albert Park Primary School.
The park is open to the public outside of school hours and on weekends.
Maintenance of the Moubray Street community park is shared between Council and Albert Park Primary School.