Moubray Street community park
A shared community park located on Moubray Street between Bridport Street West and Withers Street, next to Albert Park Primary School.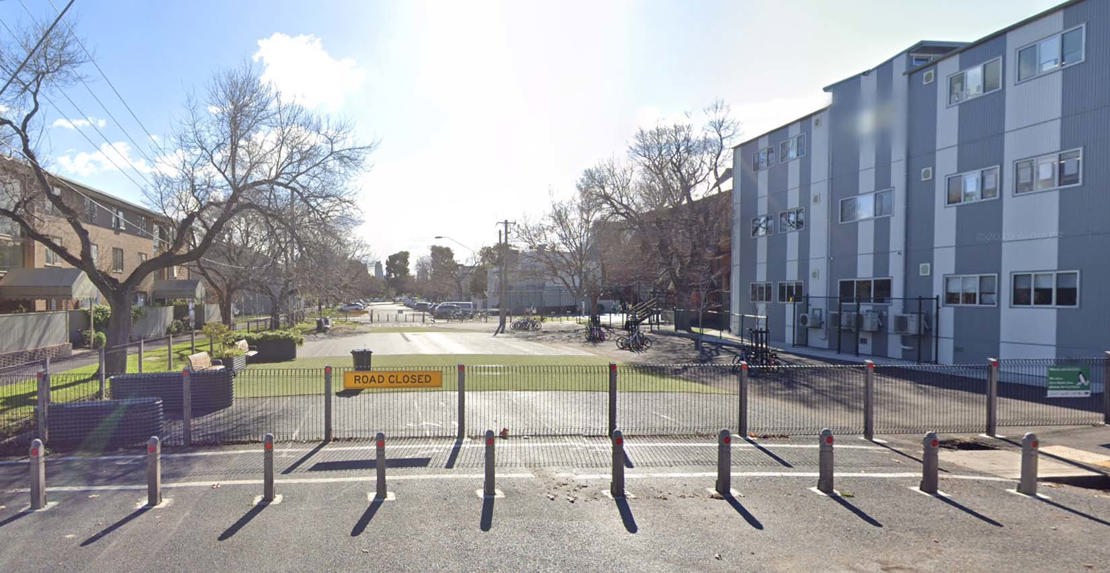 Location
Moubray Street, Albert Park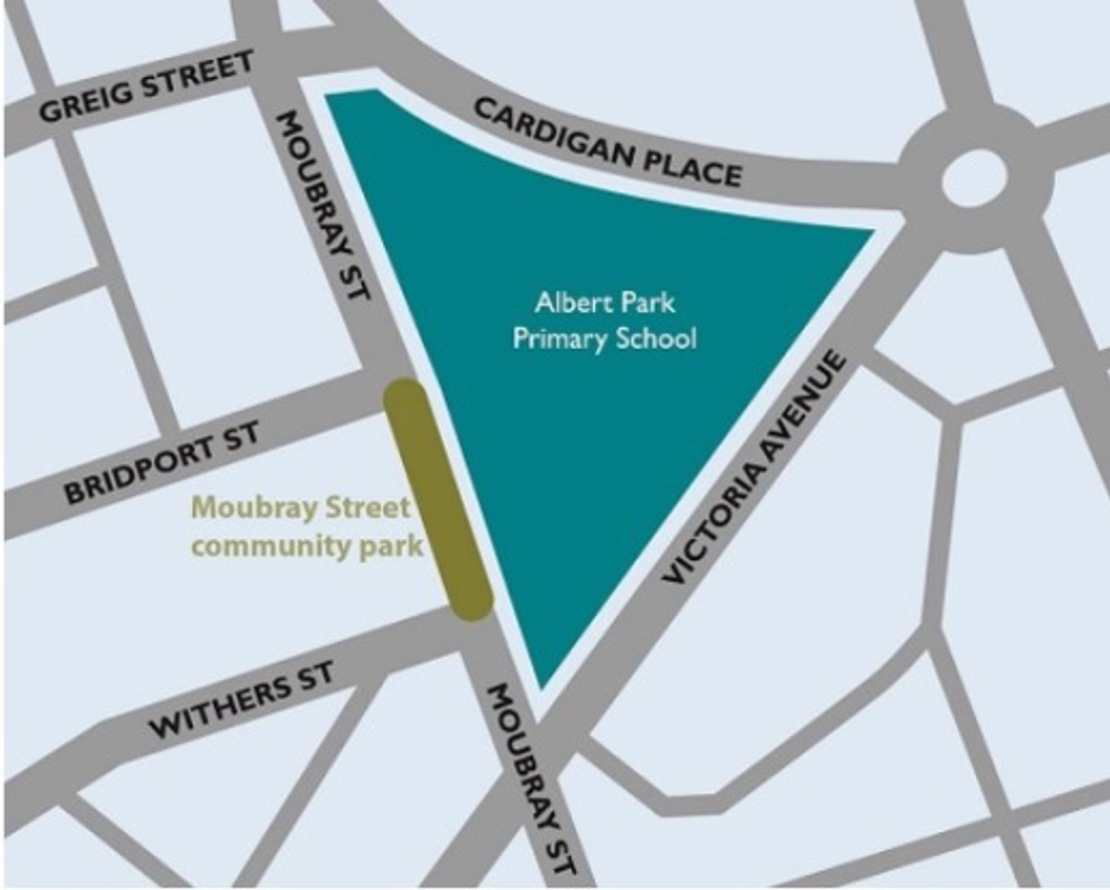 About the park
The Moubray Street shared community park began as a trial pop-up park from July 2013 to October 2014.
Since September 2016, Moubray Street community park has been dedicated for use by Albert Park Primary School during school hours (between 8.30 am and 4.30 pm Monday to Friday). The park provides a much needed open space for students in the growing population at Albert Park Primary School.
The park is open to the public outside of school hours and on weekends.
Maintenance of the Moubray Street community park is shared between Council and Albert Park Primary School.
Latest News
We are commencing legal procedures pursuant to the Local Government Act 1989, for the discontinuance of Moubray Street, Albert Park, between Withers Street and Bridport Street West.  
For further information visit our Have your Say page for the project.
Submissions can be made online or posted to 'Moubray Street Community Park – proposed road discontinuance' at City of Port Phillip, Private Bag 3, PO St Kilda VIC 3182. The closing date for a written submission is 5 pm on Wednesday 19 October 2022. 
If you (or a person acting on your behalf) wish to speak to your submission, you must complete a 'Request to speak' form, available on Council's website.
Council will meet on the Moubrary Street Park at 6.30 pm on 16 November 2022 in the St Kilda Town Hall. The Council will hear all people who want to speak on the topic at that meeting.