Marina Reserve
Marina Reserve, on the foreshore at St Kilda beach, has a world-class skate park.
Get the Marina Reserve webcam app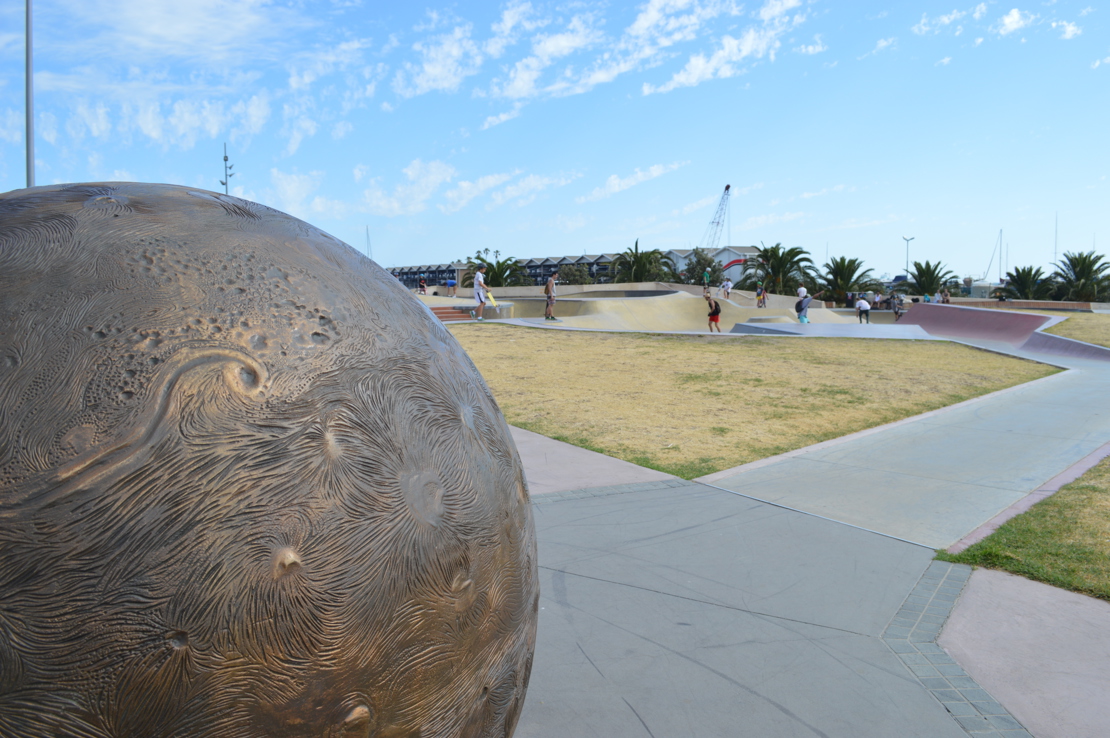 Other information
Skateable space
Drinking fountain
Paid parking
Marina precinct
No portable BBQs
No pegs on BMX bikes
Location
Marine Parade, St Kilda
Marina Reserve is a highly valued reserve on the St Kilda foreshore. There is a playground, space for picnics and the St Kilda Skatepark.
The reserve is part of the greater Bay Trail bike path, features quiet spaces to watch the water and skyline views, has garden beds of coastal vegetation and includes Water Sensitive Urban Design to filter the car park stormwater before entering Port Phillip bay.
Restrictions
Dogs are permitted off leash, but dogs are not permitted within 5 meters of the playground, BBQ and skate space. Penalties apply.
Skate Etiquette guidelines
The Victorian Skateboard Association has tips to help you skate safely in the Skate Etiquette Guidelines.
Access
Marina Reserve is open sunrise and sunset seven days a week.
Situated at the southern end of St Kilda Beach, Marina Reserve is easily access by foot or bike. If driving there is paid parking with the Reserve is locate along Marine Parade opposite Blessington Street St Kilda.
Marina Reserve webcam
You can see a live feed of the Marina Reserve and check what the weather is like with the Marina Reserve webcam. The camera will automatically pan around the area, but you can request a particular view by clicking on one of the positions in the 'Control the camera section'.
Note, there is a three to five second delay for the camera to respond when selecting a different view.
The webcam operates in daylight hours and is low-resolution so faces are not identifiable. Council does not record footage.
You can also access the webcam through the app:
Getting there
For full details, download the Travel Smart Map of Port Phillip (PDF 2.5MB).
Tram and bus
Hop on the 3a, 16, 79 or 96 to Tram Stop 138.
Or 606 or 623 bus to Luna Park and The Esplanade bus stop.
From there, walk along Cavell Street to the beach and turn left to walk south to Marina Reserve.
Parking
The car park with paid parking is open 6 am to 11 pm everyday.