Edwards Park
Edwards Park is next to Lagoon reserve across Liardet Street in Port Melbourne. There are play areas for older and younger children with shade sails. Dogs must be on leash.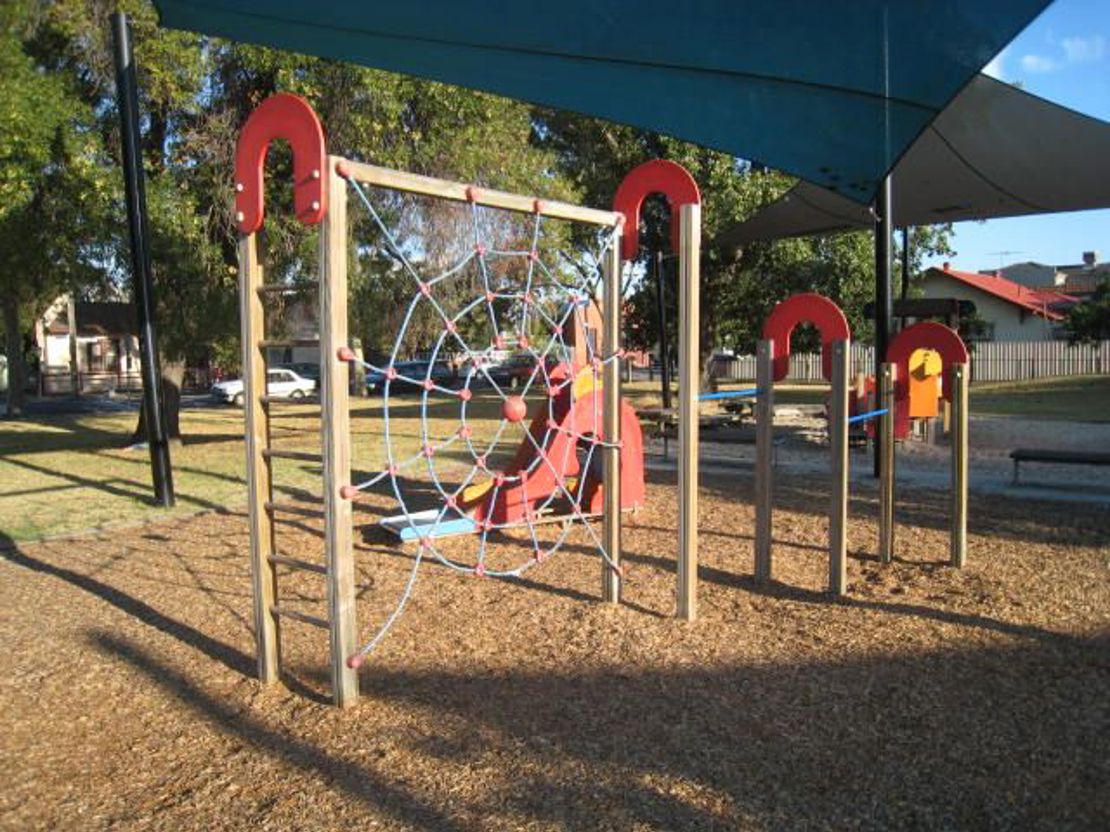 Other information
Avenues of Canary Island palm trees
Trugo Club
Location
Esplanade E, Port Melbourne
Access
Edwards Park is boarded by Liardet Street, Esplanade East and Dow Street Port Melbourne. Edwards Park is next to Lagoon reserve across Liardet Street.
Getting there
Google Map Edwards Park
Melways Reference
57 C3
Bus
The 606 (Fisherman's Bend to Elsternwick) bus route travels along Liardet Street and passes the gardens directly. Bus routes 250, 251, 253, 238 can be accessed from Bay Street Port Melbourne, Edwards Park is one block walk along Liardet Street.
Trams
The light rail Tram 109 (Box Hill to Port Melbourne) or Tram number 1 (East Coburg to South Melbourne Beach) to Richardson Street are within walking distance.
Parking
Free parking is available around the perimeter of the park, check signage for parking specific restrictions.
Download the Travel Smart Map of Port Phillip (PDF 2.5 MB).
Playground
The playground features shade sails over all of the equipment. The senior kids play structure features a large wave slide, climbing steps and platforms, a chain net climbing wall, ladders, monkey bars, a flying fox and firemans pole with a stand on spinner located close by. The other play area is designed for younger kids and has a spider web rope climbing frame, small slide with steps, a swing set in addition to a large sandpit with scoop and two sit on springers.
Restrictions
Dogs are not permitted off leash and are not permitted near the playground or picnic area, penalties apply. Nearby Lagoon Reserve is a designated dogs off leash area.
Parking restrictions may apply in the surrounding roads and streets, please check the parking signs for full details or call ASSIST on 03 9209 6777 for specific parking information.
About
Originally this site was a saltwater lagoon, first developed into serviceable land in the early 1870s by dredging, draining and infilling the lagoon. The intention was to utilise the land for housing, however, it was deemed unsuitable for this purpose and in 1897 was set aside to be developed into park land for the residents of Port Melbourne.
Edwards Park gradually developed through the 1900s with tree planting and setting out of pathways. A playground, planted shelter belts, palm trees, and a trugo court and club room followed in subsequent years. The game Trugo was a unique Australian invention, a hybrid of bowls and croquet developed by the railroad workers in the 1920s. The court at Edwards park is one of two clubs within the municipality, the other is located at Garden City Reserve and is known as Sandridge Trugo Club. Both courts are open to all. Bookings essential.