James Service portrait conservation
See before and after conservation images of our 1875 portrait of Councillor James Service.
Councillor James Service, Chairman of Emerald Hill Council, 1855-1856
Artist: D Arnold, 1875
This painting forms part of Council's important historic mayoral portrait collection and customarily hangs in the South Melbourne Town Hall Council Chambers. In 2018 conservation treatment was undertaken.
Before treatment, the paint layer was in fairly good condition but the paint surface was generally quite dirty, with a heavily discoloured natural resin varnish layer which had significantly yellowed over time. Repairs had also been made over the years to the canvas support which needed review.
Port Phillip City Collection pp1997.105.367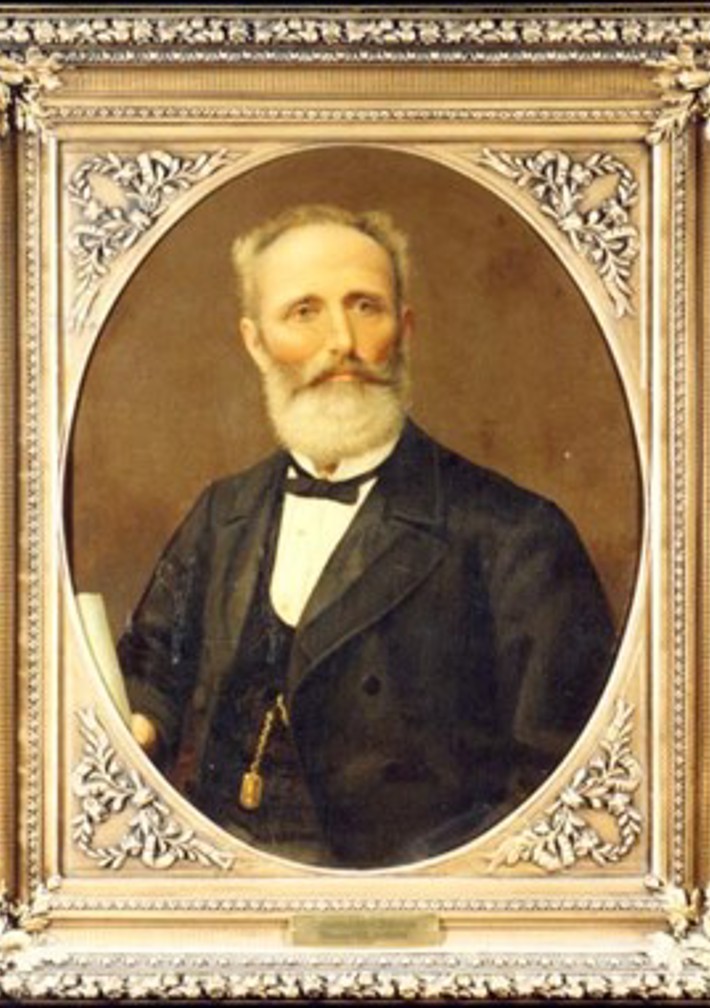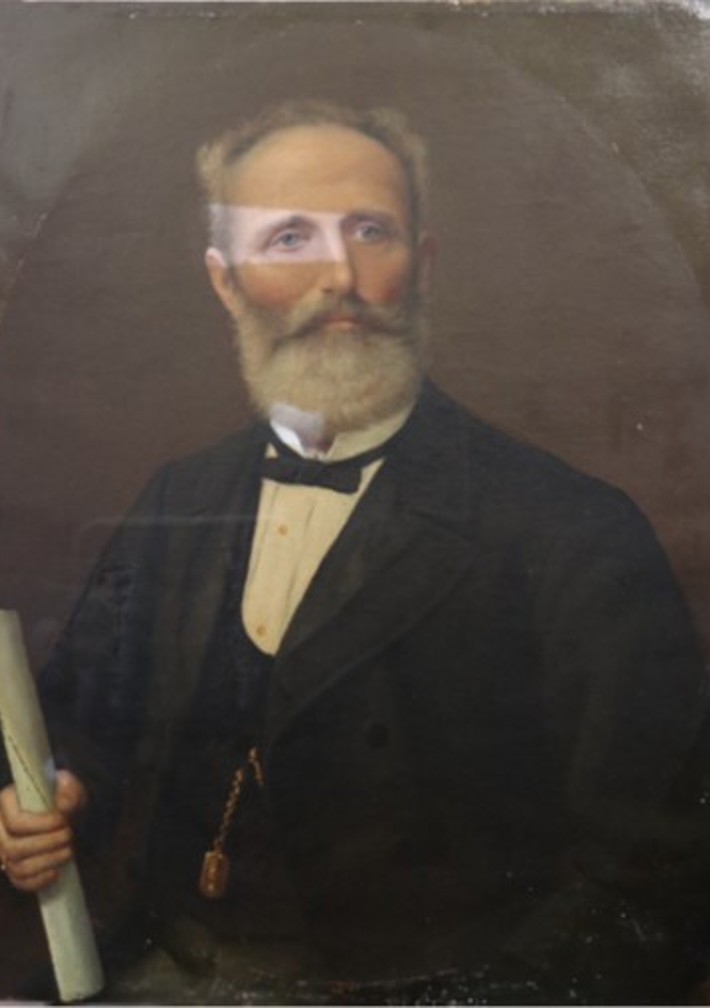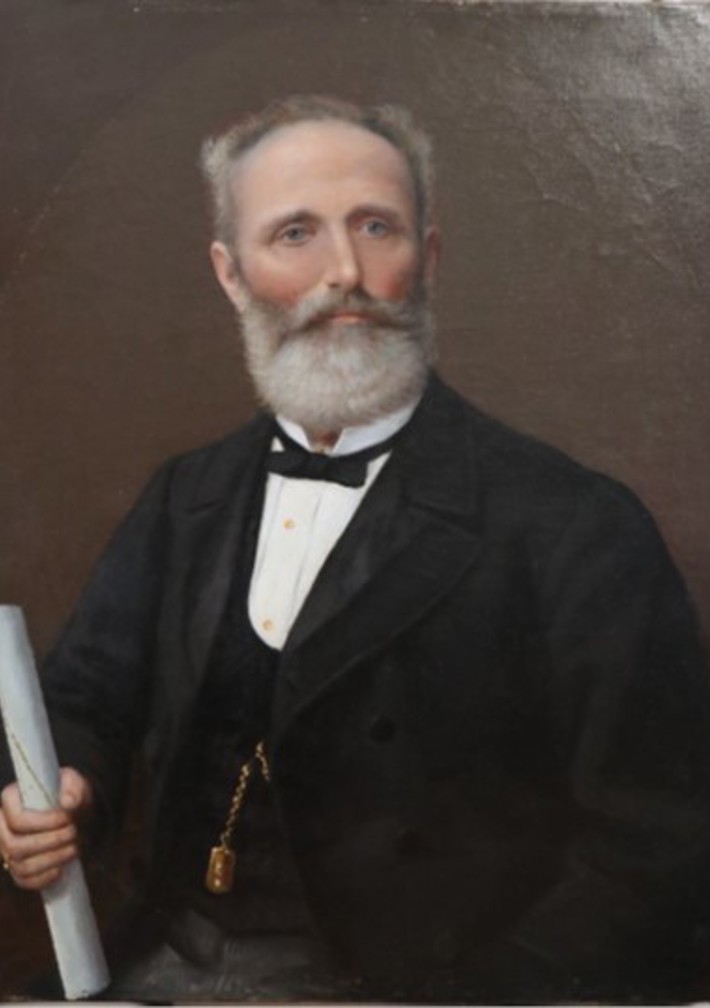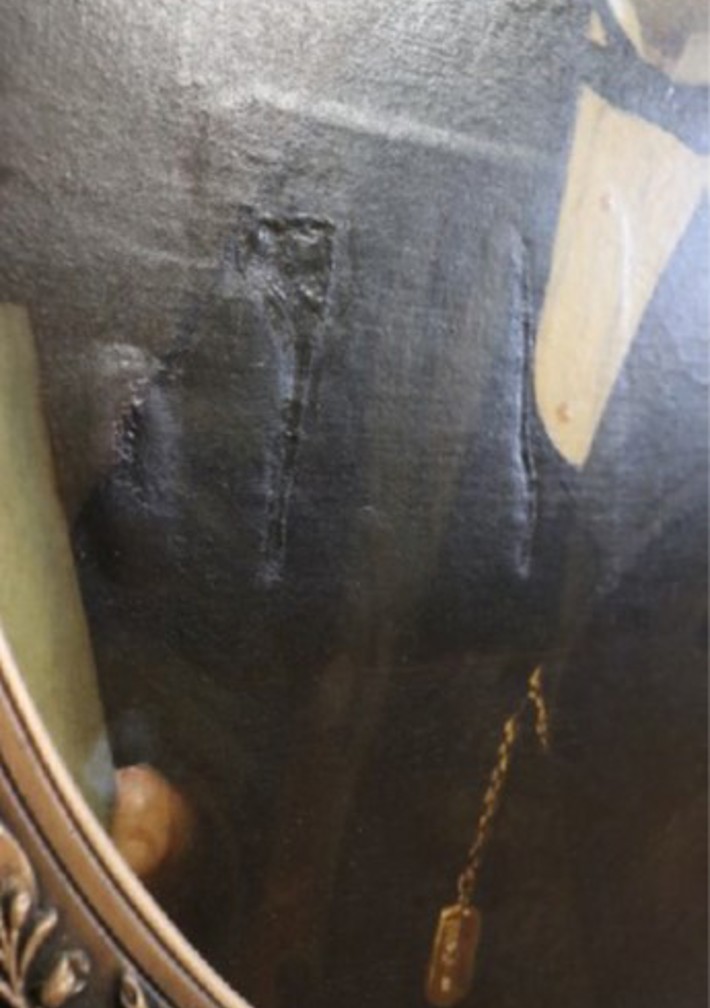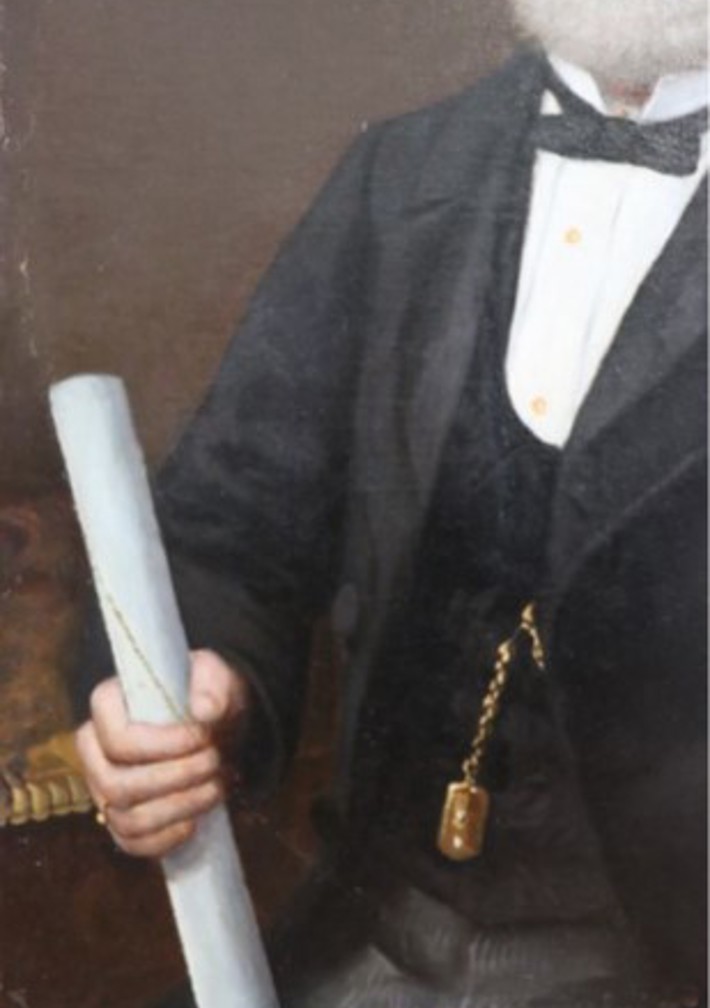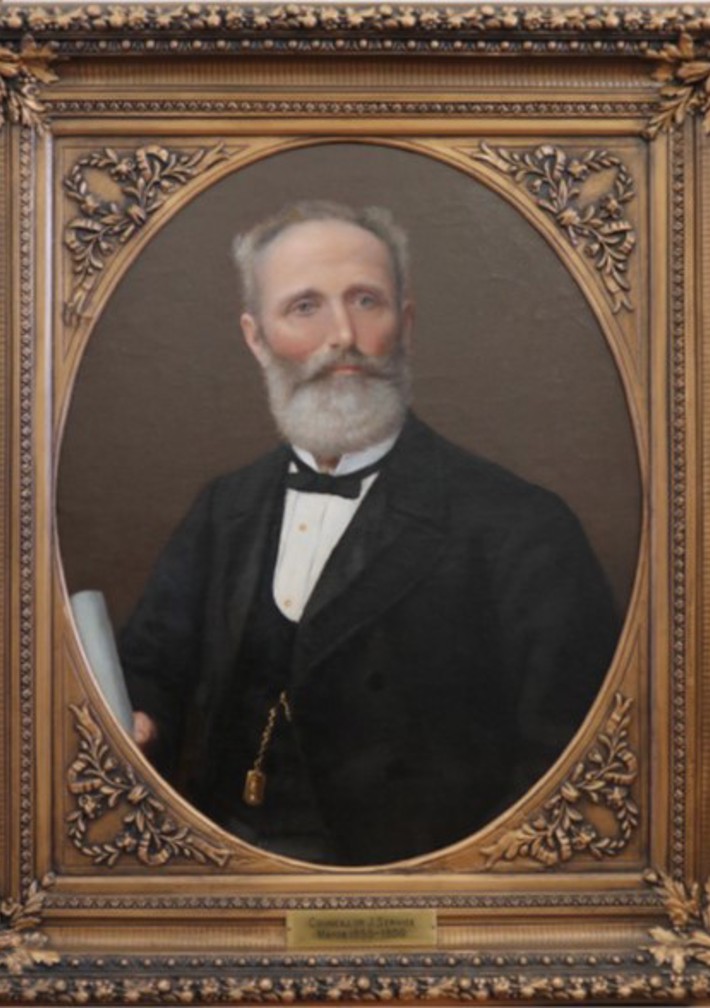 This historic portrait will be rehung in the South Melbourne Town Hall when refurbishment to the building has been completed.
James Service was the first Chairman of the municipality of Emerald Hill and twice Premier of Victoria (1880 and 1883-1886). He initiated the first successful sustained campaign for a federal union of Australian colonies.
During his political career, Service declined a knighthood. Born in Scotland in 1823, he arrived in Melbourne in 1853, becoming a successful merchant and shipowner. He died at St Kilda in 1899. He lived at 337 Dorcas Street, South Melbourne from 1854 to 1862.
For other sites of significance in the City of Port Phillip, visit our Heritage Recognition Program map.