Discover public art in the City of Port Phillip
There are many interesting public artworks across the City which you can visit and view using the links below.
From 12 midday Tuesday 22 September to 6 pm Sunday 24 October, the City of Port Phillip will enter into the Election Period for the Council Elections.

You can still contact us during this period and we'll resume regular operation on Monday 26 October.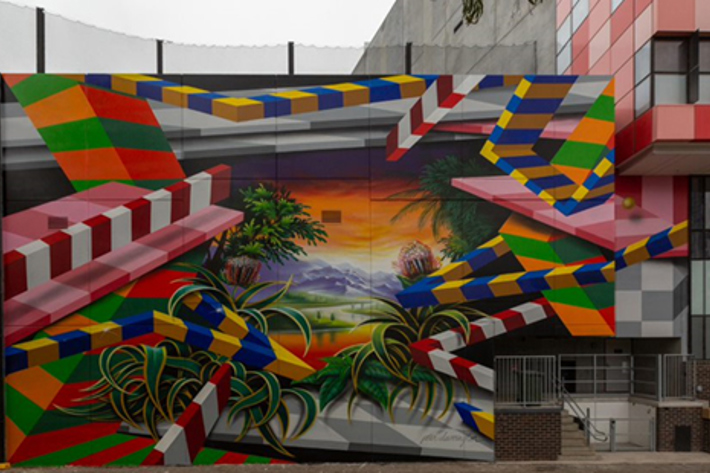 Discover public art in the City of Port Phillip
Find out what's in the City right now as well as past temporary projects.
To view our permanent public art collection visit the Port Phillip City Collection database and search key words 'public art'.
Go to our image gallery on flickr at www.flickr.com and click to the 'Photostream' tab. You can view photos of street art, developer art and ephemeral (temporary) art commissioned by the City of Port Phillip. 
You can also watch videos of the creation of public art on the Port Phillip Street Art playlist on YouTube.
Explore our interactive street art map and discover murals in your neighbourhood https://lovemyplace.com.au/stay-connected-street-art .
Contact
Public Art Officer: publicart@portphillip.vic.gov.au