Film and photography
The Port Phillip area's rich array of streetscapes, landscapes, seascapes and parklands offer an attractive variety of filming and photography locations.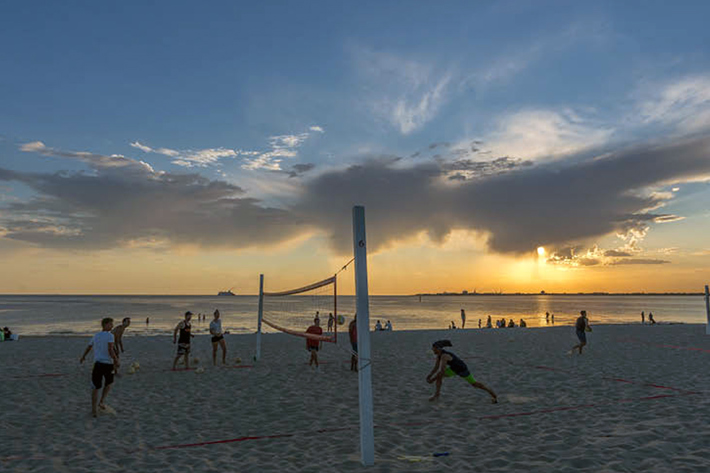 Filming under current Covid-19 restrictions
Film Victoria has advised that under the Stage 4 restrictions in metropolitan Melbourne feature film, television and documentary (excluding television commercials, student and corporate productions) that is already in physical production and operating as a closed set and post-production relating to it, is classified as a Permitted Work Premises.
All other filming in public spaces is not permitted. 
Please contact our film unit on (03) 9209 6217 for any further information.
For more information visit Business Victoria http://www.business.vic.gov.au and
Film Victoria http://www.film.vic.gov.au
Filming in Port Phillip
Parklands and open space along the foreshore together with tourist attractions are in high demand as film locations. The city's architectural heritage reflects the history of Melbourne as well as the industrial and maritime heritage of the port. We strive to be a film-friendly location for film production but must balance this with the local amenity of residents, traders and visitors.
Do I need a permit?
The following activities require a filming permit: television, feature films, advertising, student film projects, documentaries, music videos, commercial stills photography and Wedding photography. 
Everything you need to know about filming in Port Phillip