Greening Port Phillip
The Greening Port Phillip Strategy provides the strategic framework and policy context for the development and management of trees in the City of Port Phillip.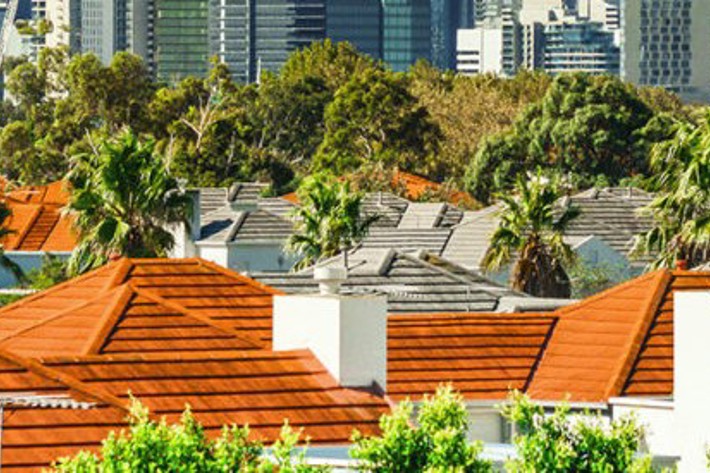 The Strategy uses an urban forestry approach, recognising trees cannot be managed in isolation from other elements of the urban environment. These elements include buildings, roads, footpaths and bike paths, utilities, open spaces and activity centres.
The Strategy also recognises the need for protecting heritage values and enhancing neighbourhood character when planting trees and maintaining trees in our parks and open spaces.
Creating an urban forest provides an essential balance to our highly urbanised environment, allowing a direct impact on residents' daily lives and visitors' experience, as well as the long-term liveability of our City.
The key components of the strategy are:
a tree policy
a street tree planting guide
tree maintenance guidelines
strategic and master plans.
Download Greening Port Phillip - An Urban Forest Approach (PDF 3.7 MB) to read the full strategy or Contact Us to request a printed copy.
You can also view the Street Tree Planting Program 2017-22 (PDF 8.6 MB) or contact the Trees team to request a printed copy.
What is Port Phillip's urban forest?
An urban forest is the sum of all trees and associated vegetation growing within an urban area.
In Port Phillip, the urban forest is made up of:
front and backyard gardens
balcony gardens
rooftop gardens and green roofs
vertical gardens – vegetation growing up the walls of buildings and fences
street trees, shrubs and ground covers on nature strips, median strips and roundabouts
trees and gardens in public parks and reserves
trees and gardens in other open spaces, such as shopping strips and industrial properties.
The concept of an urban forest enables a united approach to the management of our green spaces by considering the role of public and private trees and vegetation in regional planning and development.
Greening objectives
Council will achieve its vision for greening Port Phillip by:
Enhancing liveability. Creating a sense of place, shaping the future of Port Phillip and caring for our natural environment (Council Plan Goal 4, Strategies 4.1 - 4.4).
Adapting and sustaining. Preparing the Port Phillip's community and council assets for a different climatic future (Council Plan Goal 2, Strategy 2.1).
Read more in the Council Plan 2017-27.
Council will enhance liveability by:
Ensuring planning policies and strategies including the Municipal Strategic Statement, Urban Design Frameworks and Structure Plans incorporate trees to achieve the desired neighbourhood character.
Ensuring that greening activities in open spaces, including tree planting and alternative greening options, maintain and enhance the unique character and beauty of Port Phillip.
Maintaining and enhancing streetscapes for improved amenity, liveability, character and sustainability through tree planting and implementing alternate greening options.
Maintaining and enhancing trees in key boulevards and developing new boulevards.
Having an integrated approach to tree planting to ensure that tree planting aligns with key capital works projects and initiatives.
Council will prepare community and council assets for a changing climate by:
Managing and maintaining trees within the City of Port Phillip to ensure that they survive for future generations.
Minimising the impact of the heat island effect by increasing the number of trees and overall canopy cover in the City of Port Phillip and by seeking other greening opportunities where trees cannot be planted.
Ensuring equitable access to mature trees across our city by maintaining optimum coverage and mix of tree type and age.
Enhancing wildlife habitat, strengthening wildlife corridors and increasing biodiversity within the context of Port Phillip's highly urbanised environment.
Relationship to key council strategies and policies
As well as the Council Plan, there are several strategies and policies that influence or inform the Greening Port Phillip Strategy.
These key documents include:
Contact Park Services
Online: Online Services
Phone: 03 9209 6777
Post: Park Services, City of Port Phillip, Private Bag No. 3, St Kilda PO VIC 3182