Glass bans
Council is serious about keeping our beaches, streets and reserves clean and safe for everyone to enjoy.
Under our local laws, the following glass ban is in place across the City of Port Phillip foreshore.
Effective from 1 July 2018, you cannot take any glass container, bottle, or other glass items onto the foreshore without a permit.
The foreshore within the City of Port Phillip includes beaches, reserves and parkland, from Elwood to Port Melbourne, between the water and the road along Ormond Esplanade, Marine Parade, Jacka Boulevard, Beaconsfield Parade and Beach Street.
The map below highlights the areas along the foreshore where the glass ban is in place.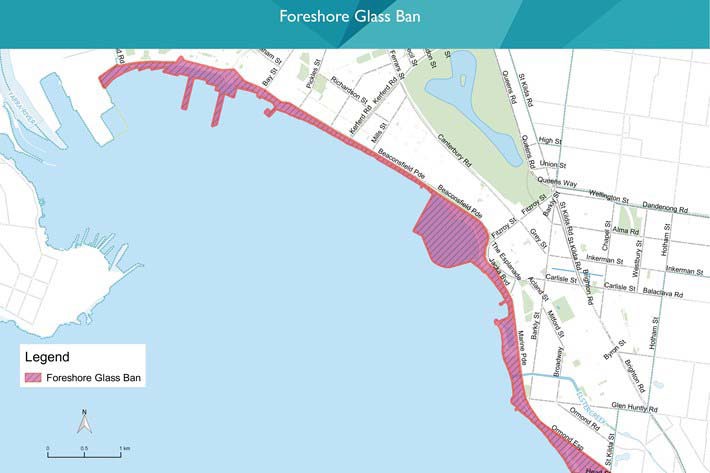 More information
Detailed information about glass bans is included in Council's Local Law No.1 and Policy and Procedures Manual. A copy of the Local Law and the incorporated documents are available from Council offices, or from Council's Local laws and enforcement page.