Car Share
The easy and affordable alternative to car ownership.
City of Port Phillip's Car Share Policy provides strategic direction for the management of car share in our neighbourhoods. View Council's Car Share Policy 2023-2028.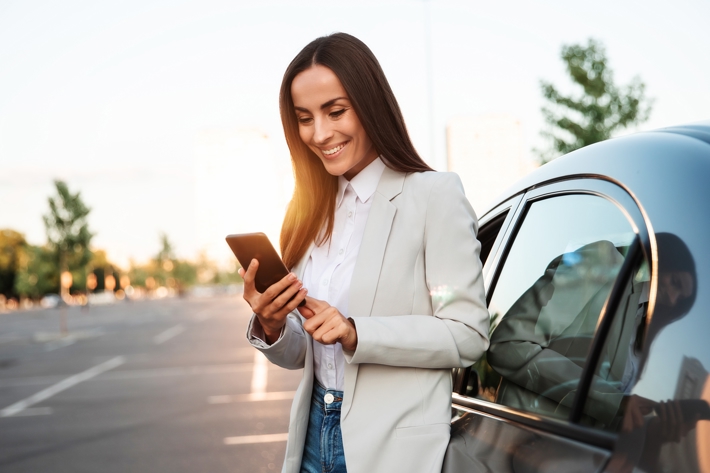 What is car share?
Car share is a cost-effective alternative to owning a car, giving you 24/7 access to a vehicle on an "as needs basis". Registration, maintenance, insurance and fuel are covered by membership, and you only pay for the time and distance that you travel.
Car share vehicles provide residents and businesses access to safe and affordable transport, while freeing up parking and helping to reduce carbon emissions. A range of vehicles are available and can be rented for the hour or by the day, on demand.
Using car share is easy as:
Join a local car share provider
Book a vehicle by app, online or by phone
Unlock the vehicle as instructed by the provider
When finished, return the vehicle to its allocated bay.
About car share in our City
Car share offers a cost-effective alternative to owning a private vehicle. It is a great way to have access to a car without the hassle of purchasing and maintenance. A reduction in car ownership in our city can help traffic and parking pressures on our streets, benefiting the wider community.
Car share aligns with our Move, Connect Live: Integrated Transport Strategy 2018-2028, Council's vision for a connected and liveable City with a range of travel choices that are convenient, safe and accessible.
The City of Port Phillip is home to over 200 car share vehicles from our four qualified providers. Vehicles can be found in designated parking bays across the city and returned to these locations once your booking is completed. For more information on the services and to join please visit the providers sites listed below:
Some local residents make their own vehicles available for sharing through the neighbour-to-neighbour car sharing platform Uber Carshare (formerly CarNextDoor).
Benefits of car share
According to the RACV, research has shown that every car share vehicle takes around 10 cars off the road. Users of the service cut their total vehicle use by 15-50%, switching trips (previously made by cars) to public transport, walking, and cycling. Reduced vehicle ownership improves parking availability, while reducing traffic congestion and greenhouse gas emissions.
Consultation
When a new car share bay is proposed in a location, a letter is sent to adjacent properties inviting feedback and response. Council reviews all feedback received in considering whether a proposed car share bay should be implemented.
If you've received a letter about a proposed car share bay, share your feedback with us via My Port Phillip. 
Frequently asked questions (FAQs)