Park Street Streetscape Improvement Project
The City of Port Phillip, in partnership with the Victorian Government has committed to upgrading the streetscape on Park Street to provide greater tree canopy cover, shade and improve its overall amenity.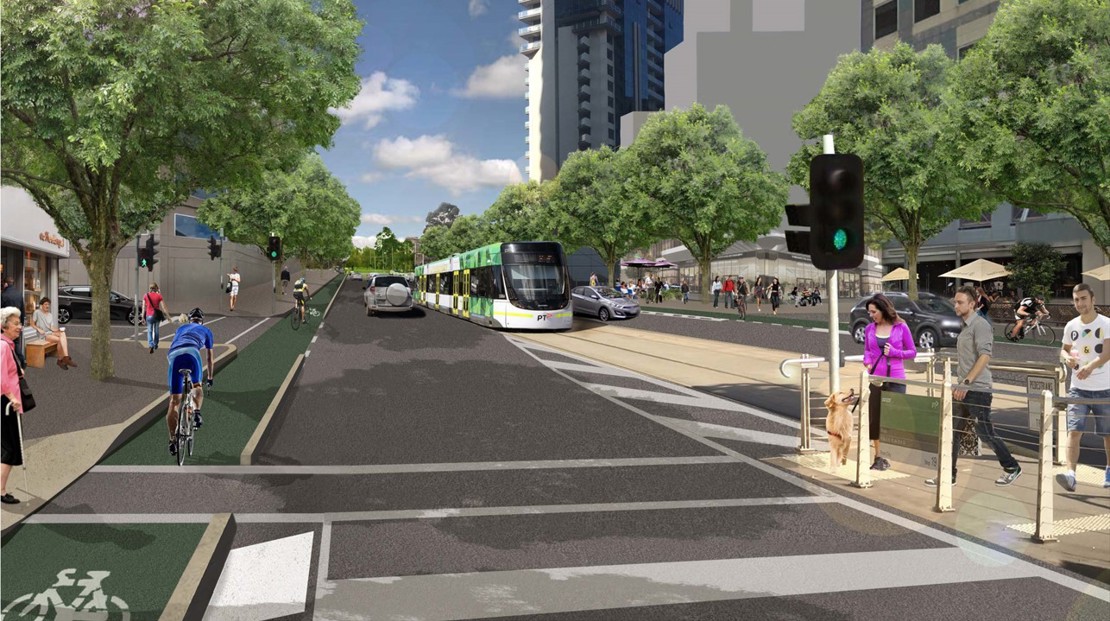 Location
Park Street South Melbourne
Cost
The costs will be updated as information is available.
Why are we doing this?
At the Council Meeting held 20 October 2021, Council decided to undertake community consultation.
The project responds to community concerns received as part of the community engagement on the Domain Precinct Public Realm Masterplan (PDF 6.7 MB).
Park Street, between Moray Street and St Kilda Road, is one part of the proposed bike networks in Council's Move Connect Live: Integrated Transport Strategy 2018-28.
The quality of the streetscape of Park Street has deteriorated and needs to be renewed, ready to support the growing local community. The new bike lane on Park Street will create safer facilities for current and future bike riders. The number of bike riders using Park Street is expected to grow over the next decade as the Domain Precinct population grows and the new ANZAC Station opens.
The impact
The impacts of the project will be updated as information is available.
Objectives
Renew the streetscape of Park Street because of the poor condition of the footpath and road and increased use from the future ANZAC Metro Rail Station and redevelopment of properties in the local area
Make the street more attractive and comfortable for all users of the street by introducing landscaping and additional street trees for shade
Improve safety for people travelling along the Street by introducing protected bike lanes (temporary and permanent) and setting safer speeds
The project provides opportunity to improve street tree planting along Park Street by increasing tree canopy coverage by 50 per cent, adding further comfort to the users of the street.
The Park Street bike link will provide a more direct connection into the South Melbourne activity centre and towards Fishermans Bend. Enhanced rider access to ANZAC Station from both Park Street and Domain Road and the improved bicycle infrastructure will encourage more bike riders to use this route.