Park Street Streetscape Improvement Project
The City of Port Phillip will upgrade the streetscape on Park Street, to provide greater tree canopy cover, shade and improve overall appearance and amenity.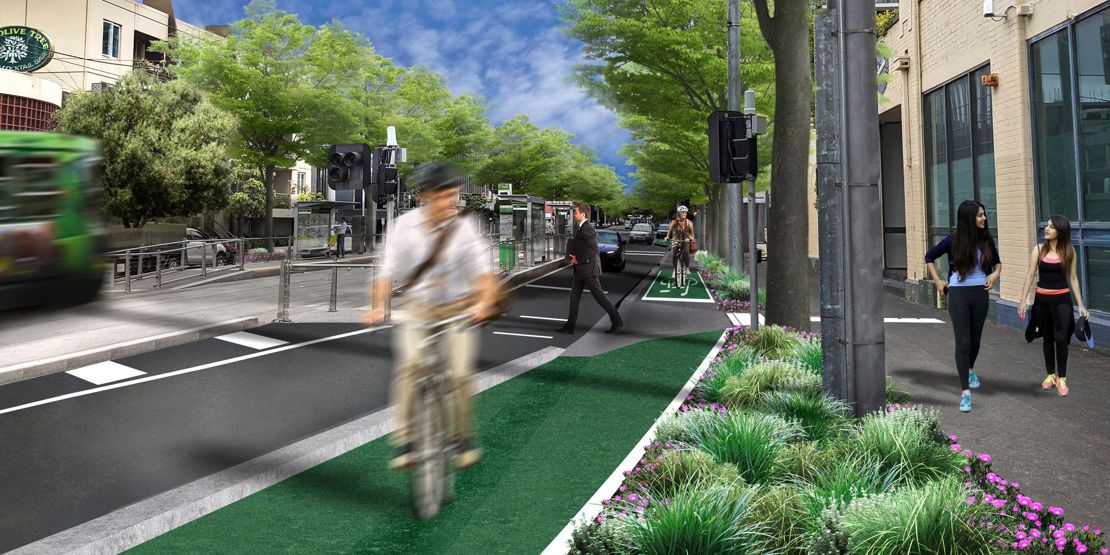 Location
Park Street, South Melbourne
Cost
The costs will be updated as information is available.
Why are we doing this?
At the Council Meeting held on 20 October 2021, Council decided to undertake community consultation. Findings from that consultation, along with updated design responses, were presented to Councillors on 2 March 2022.
The project responds to community concerns and aspirations received as part of the community engagement on the Domain Precinct Public Realm Masterplan (PDF 6.7 MB).
Park Street, between Moray Street and St Kilda Road, is one part of the proposed bike networks in Council's Move Connect Live: Integrated Transport Strategy 2018-28.
The number of people using Park Street is expected to grow over the next decade as the Domain Precinct population grows and the new Anzac Station opens.
Once completed, the Park Street Streetscape Improvement project will create a safe and refreshed streetscape for those living on or nearby, travelling through and using Park Street.
We've also planned for the needs of local businesses, and for the many thousands of people who'll be using the area once the adjacent Anzac Station opens in 2025.
Our draft design balances demands including greening the street, providing safe bike and pedestrian paths and the availability of on-street parking.
Have your say
Community input has been important in helping us to achieve the best possible outcomes for everyone who lives near and uses Park Street.
That feedback was received through channels including our Have Your Say page, established for the project While the formal engagement window has now closed, you are welcome to visit the page, where you will find key project documents and contact details you can use to get in touch with our project team.
The impact
The impacts of the project will be updated as information is available.
Objectives
Renew the streetscape of Park Street because of the poor condition of the footpath and road and increased use from the future Anzac Metro Rail Station and redevelopment of properties in the local area
Make the street more attractive and comfortable for all users of the street by introducing landscaping and additional street trees for shade
Improve safety for people travelling along the Street by introducing protected bike lanes (temporary and permanent) and setting safer speeds
The project will improve street tree planting along Park Street by increasing tree canopy coverage by 50 per cent, adding further comfort to the users of the street.
The Park Street bike link will provide a more direct connection into the South Melbourne activity centre and towards Fishermans Bend. Enhanced rider access to Anzac Station from both Park Street and Domain Road and the improved bicycle infrastructure will encourage more bike riders to use this route.