Montague: a community lost and found
'There will never be another place like Montague as we knew it. There were never many of us but we stuck like glue.'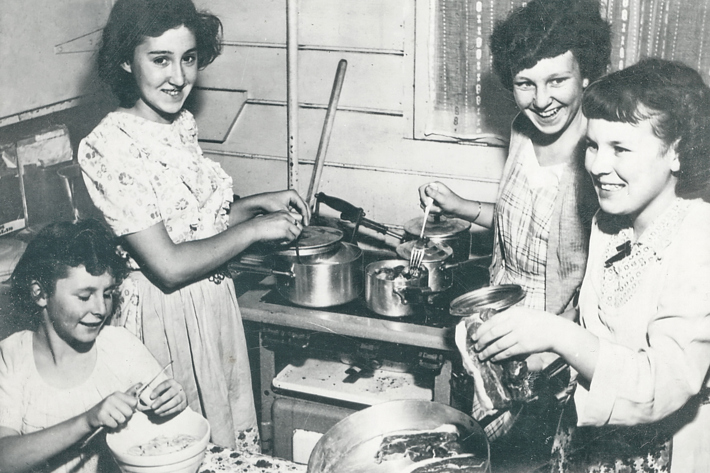 Online Exhibition
This exhibition incorporates film, photographs and documents from the Port Phillip City Collection, objects and family photographs contributed by former residents, and covers key themes: flood, housing, employment and industry, schools and education, world wars, sport, community spirit, first peoples history, and Montague today.
In collaboration with Port Melbourne Historical and Preservation Society members and the Born and Bred in Montague Facebook group, former residents were identified and interviewed, key project parameters were established and historic documents and photographs sourced and shared.
View the Montague: a community lost and found online exhibition.
Films
The oral histories shared by former residents for this project were captured in two films by Traces films:
Montague virtual Tour
The online exhibition and films were part of the 2020 Open House Melbourne program and included a fascinating virtual guided tour of Montague by Janet Bolitho.
Self Guided Trail Map
Watch this space for a link to our Montague: A community lost and found self-guided trail map out soon!
Exhibition at Carlisle Street Arts Space
This exhibition was first displayed in the Carlisle Street Arts Space from 4 December 2019 to 30 January 2020.
An audio described tour of the exhibition was held as part of International Day of People with Disability.
Installation images below.