Discover public art in Port Phillip
There are many interesting public artworks across the City of Port Phillip which you can visit and view using the links below. Find out what's new in the City right now as well as past temporary projects.
To view our permanent public art collection, visit the Port Phillip City Collection database and search keywords 'public art'.
A collection of photos of street art, developer art and ephemeral (temporary) art commissioned by the City of Port Phillip can be found in our Port Phillip Flickr image gallery, under the 'Photostream' tab.
You can also watch videos of the creation of public art on the Port Phillip Street Art playlist on YouTube.
Or explore our interactive street art map and discover murals in your neighbourhood.
For more information, contact the Public Art Advisor via our Online Services.
Ash Keating
Well known Melbourne artist Ash Keating was commissioned by Council to create a large scale abstract mural in Union Street South Melbourne to coincide with his solo exhibition Duality at Linden New Art Gallery in St Kilda. The project was a partnership between Council, Linden New Art and the building owner.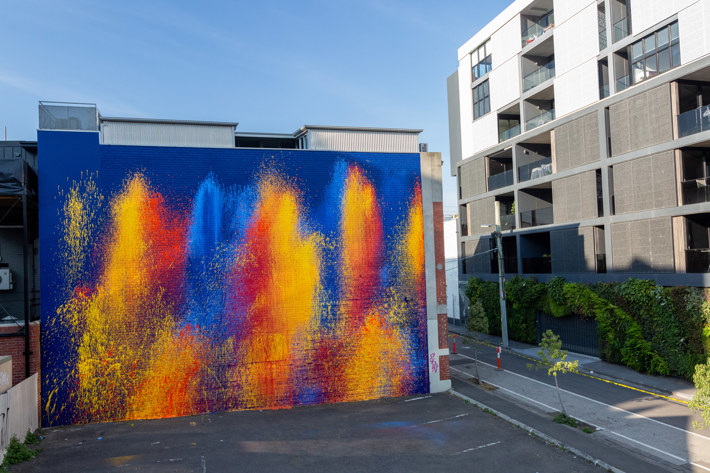 Benjamin Yates
Benjamin was commissioned by Council to creates two murals on Inkerman Street and Hewitson Reserve. Benjamin is a multidisciplinary artist whose work aims to traverse the public into their imagination and to fuse the relationship between surrealism and our natural habitat. Predominantly working within the field of large-scale murals and fine art elements, Benjamin has gained worldwide recognition through painting buildings/spaces and exhibiting regularly.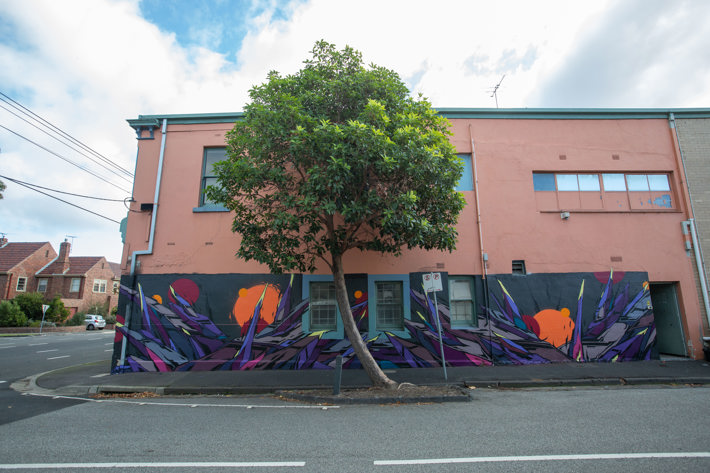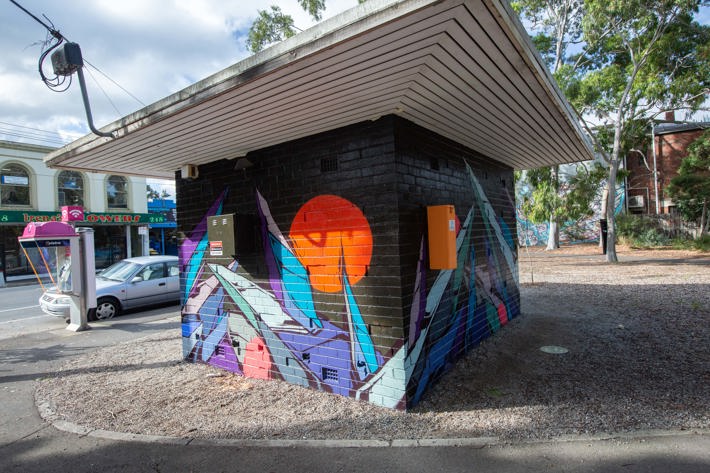 Creature Creature
Creature Creature's mural was delivered in partnership with local St Kilda business Marigold. CREATURE CREATURE is an artist duo consisting of Chanel Tang and Ambrose Rehorek based in Melbourne in Australia.
Ian Strange Waterlines
The long-awaited sculpture Waterlines by well-known artist Ian Strange was installed in Kirrip Park, South Melbourne during the last week of November.
The work was commissioned by Wonderment Walk Victoria at a value of $300,00 and will be donated to the City of Port Phillip. Waterlines was created in collaboration with Wonderment Walk Victoria, the City of Port Phillip, Orphic, UAP, Ian Strange Studio, South Melbourne Primary School and Port Melbourne Historical and Preservation Society.
Featuring a large pyramid-shaped section inspired by Montague house roof-peaks, Waterlines is representative of homes and communities around the world affected by global issues such as climate change. It explores this area's changing relationship to environments such as changing water tables, water management, global warming and urban flooding. The 'lines' reference the markings left on homes after waters recede, and the colouring represents the history of industry in the area.
IAN STRANGE, Waterlines, 2020
Film produced by Wonderment Walk Victoria and Ian Strange Studio
Waterlines reflects the residential and industrial heritage of the Montague area
and references the long and complex history of flooding and water management
which reshaped this landscape.