Environmental Leadership course
Enrol in this free environmental leadership course to gain the skills to lead an environmental project.
Applications for the March 2023 course are now open. 
Participant numbers are strictly limited to 30. Please note, all applications will be processed on a 'first in best dressed' basis, meaning that as soon as we have the required number of suitable applicants to begin a course, the application process will close. Priority will be given to applications from residents or employees of businesses within the City of Port Phillip, but applications are also encouraged from neighbouring municipalities.
About the course
This 10-week course supports you to develop and lead your own sustainability action project and will focus on individual growth in a team-based environment.
Environmental Leaders Course
A week-by-week description of what students will learn in the course.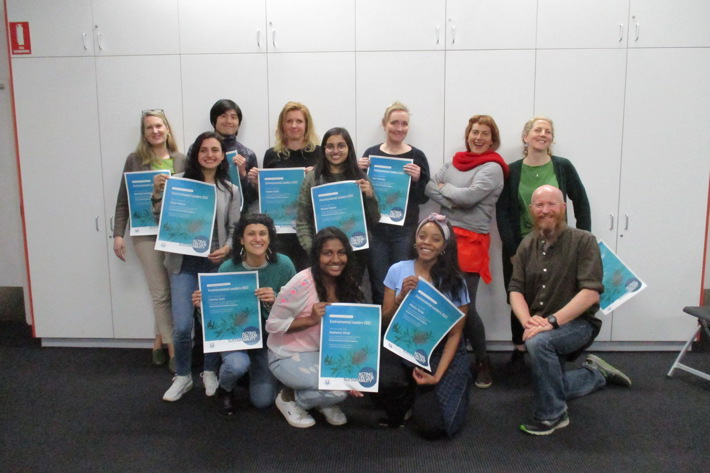 The course structure:
Welcome and introduction
Understanding leadership
Creating a vision
Making change happen
Project management
Resource management
Action orientation
Communication and media
Pitch night
Going public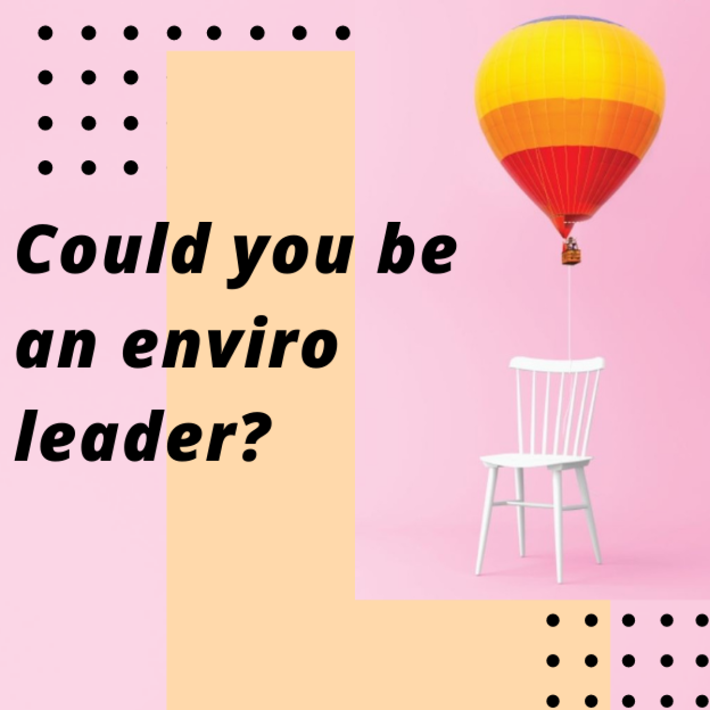 Brett Hedger, Sustainability Officer at the City of Port Phillip will facilitate the course with guest presenters adding specialist knowledge throughout.
The course is provided free of charge and one-on-one coaching will be offered throughout the year in addition to the course.
Participants who complete the course will receive a certificate of completion.
Who can take part
This course is aimed at everyone who wants to become an environmental leader. There are no pre-requisites and no skills required.
The course will be challenging, consisting of 2.5 hours per week in class, around 2-4 hours per week of homework, and further team-based project work which will take place both during and after the completion of the course. Aspiring leaders will be supported throughout the training with easy and regular access to facilitation staff.
In terms of executing a project, don't worry. You don't have to have a project idea to take part. And it does not matter if you are a seasoned environmental project manager or someone at the beginning of your environmental journey. Your ideas, enthusiasm and openness are what we require. We will be working in project teams and we will walk the path together, so you don't need to know or be everything.
The project work must be undertaken within the City of Port Phillip. Priority will be given to applications from Port Phillip residents and employees of businesses within Port Phillip. Applicants outside of the City of Port Phillip will need some justification as to why they should take part in this training, together with a clear undertaking to participate in environmental project work within the City of Port Phillip.
The training will be a mixture of in person and online interactions and it is essential that you have access to a computer and an internet connection.
If you're ready to learn more about yourself, meet other people and take action on climate change, then this is the course for you! Send us an email to tell us you're interested in finding out more at enviro@portphillip.vic.gov.au
Past projects
Port Phillip Pickers
Meet the Port Phillip Pickers, a project born out of this program. Made up of volunteers from our community and led predominantly by Isabel Gardner and Agnieszka Majer, the program harvests olives from trees around Port Phillip and presses them into olive oil. An impressive 105 kilograms of olives were harvested in the last pick and pressed into 12 litres of olive oil! The program ensures the olive trees are maintained and the produce doesn't go to waste.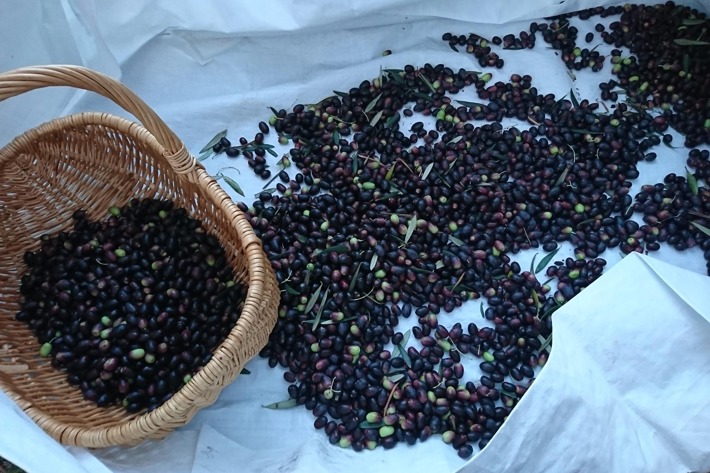 The Environmental Leaders from the August 2022 course founded the following projects:
Crowdsounding – an issue-based video platform to speak to manufacturers and affect change
PooLite – transforming dog waste into renewable energy
Art activations – a series of environmental art activations in Elwood
Zero waste apartments – a research, advocacy and action program to reduce landfill waste from apartments
En Casa – conversational food workshops 
Grot label – textile up-cycling project using natural dye
The Community Grocer – a weekly food market
Onelife yoga – tailored program based on need
Port Phillip Community Pantry – to share homegrown produce
Flowers with Purpose – local native species grown on public land for generating flowers
Emerald Design – designing joyful spaces 
The Environmental Leaders from the February 2022 course founded the following projects:
Flatly No Waste – sustainable apartment living
Treasures in the Hood – community-based podcast
EcoMotion – reusing plastic waste
Port Phillip Cinema – showcasing the community in action
Encountering – nature and art exhibition
One Nature Walks – nature and art workshops
Garden Party – celebrating Port Phillip's gardens
Sharing Our Power – Community Battery Install
Put a Lid On it – soft plastic recycling
The Recycling Coyote – reusing plastic waste
Grub Steak – waste processing & food production with insects
BinFinder – application to help with waste disposal
Sustainable Spaces – collaborative hub and work space for sustainability
LIVE – Local's Into Victoria's Environment – a sustainability leadership website
Beachcombers – education program to regenerate Port Phillip (Bay)
Seasets – storytelling through the eyes, ears and mouths of the community.
Rewilding Kids – reconnecting kids with the natural environment
Forest of Port Phillip – reimagining the nature around us
Everlasting Colour – guerrilla gardening
Earth Heroes – sustainability education in an early-years setting
"The Cove" Night – ending dolphin slaughter
EcoTrackers Network – helping people with eco-purchasing decisions
Green Home Advisors – household sustainability advice
Growing Together – community planter boxes from fruits and vegetables
Where does it go? – waste education
Seasonal Celebrations – re-learning the art of seasonal eating and harvesting
Just Use it – helping people to use what they have
The Environmental Leaders from the August 2021 course founded the following projects:
What's for Dinner? – Sustainable Food Events
The Kind Designer – Architecture for small footprint living
ECO Table – Reusable Birthday Party Kits
Mother's Earth – Reducing and Reusing plastic in baby products
Our Garden – Creating urban habitats
Recover Clips and Lids – Recycling bread tags and bottle tops
Co:Lab Studios – Small scale living and working
Waste No More – Recycling and Reusing App
Plant Bank – Rescue, repurpose and resell plants
Our Ocean Connection – increase ocean literacy
Make It Happen – repair café
Awesome Pawrents Academy – sustainable pet ownership and new puppy parent support
Melbourne Makers – online platform to connect residents with local businesses
The truth About Waste – end to end waste research project
Stark White to Lush Green – Apartment building transformation
St Kilda Bike Kitchen – repair and ride bikes
The Menstrual Cup – an alternative to tampons and pads
Mission Zero Community – small footprint community and housing
People Powered PECAN – local environmental action campaign
Our Diverse Neighbours – making connections with people and nature
The Environmental Leaders from the 2020/2021 course founded the following projects:
Earth Conscious Fashion Events – style without waste
Recycling and Upcycling Business
Apartment Eco Blitz
Sustainability of Self Eco-Resilience
Not for Profit Burnout Toolkit
Re-design Recycling
Charity Green
Environment and Social Cause Marketing
Anarchist Hydration Collective
Sustainable Apartment Living
Kerferd Rd Project
Plastic Gift Card Recycling
Monash Climate Action
25:25:25 Residential Emission Reduction Program
Empower School Captains
Bulk Buying Community
Eco-electronics Design Guide
Green Currency St Kilda
Future Oceans
Sustainable Local Businesses
Sustainable Residents Group
Pollinator Observatory
South Melbourne Market Plastic Reduction
South Melbourne Market Refill and Recycle station
Local Responsible Cafes
Myth Busting Bio Cups
Rare Native Plant Society
Local Responsible Cafes
Emission Reduction Strategy in Workplace
Music, Art and Sustainability Festival
Treesponsibility
Kerferd Road Habitat Restoration
Community Sustainability Directory
The Environmental Leaders from the 2019/2020 course founded the following projects:
The first council-approved tiny house project in Victoria, if not Australia (featured in The Age)
Tram stop community garden
Green farm laboratory producing local organic food
Carbon neutral kindergarten
Trash Bags on Tour - offering tours and waste education for corporate, council and tourism sectors
Detox your home and boat day
Earth building in the city
Tool library
Sustainable apartment precinct
Annual street closure day
Environmental video log
Sustainable library and indigenous book collection
Children's environmental activity book
Read more about exciting projects created by past leaders here:
Feedback from the course
"Throughout the course, a safe and equal environment was fostered where I felt heard and people were supportive of each other. The slides each week were always beneficial to achieving both a deeper understanding of leadership and the techniques for implementation."
"If you want to know what you can do to help the planet, or help the community, or help yourself to a state of greater awareness and a new or renewed sense of your own potential, I urge you to embark on this course. It's an adventure. It will challenge you. You will meet incredible people and a whole community you may not know existed. You will connect, with love, to where you live. You will be supported with much love and knowledge the whole way, and will find love and knowledge within yourself."
"What you will learn in this course is not just about improving the environment. The knowledge, and experiences will help you in every aspect of your life. I'm 74, and thought I knew it all. The course infused new energy in me. I now feel like I did when I was 24."
"The course helped me to focus on what I could do to make this world a better place. But more than that it showed me that l was not alone and there are so many likeminded people in the world and in my local community. I loved being in the same room with so many inspiring and talented people."
"For many years I have wanted to make more of an impact in the environmental space but I have struggled to see myself as a leader of change. This course has helped me identify my strengths, consider how to overcome my leadership challenges and has given me the confidence, skills and network to deliver an environmental project. Brett is an inspiration and supportive facilitator and I would highly recommend this course."