Port Phillip Pickers
With over 400 public olive trees within Port Phillip, volunteers from the community, with help from the Council, have formed a group that helps maintain and harvest olive trees all over our city.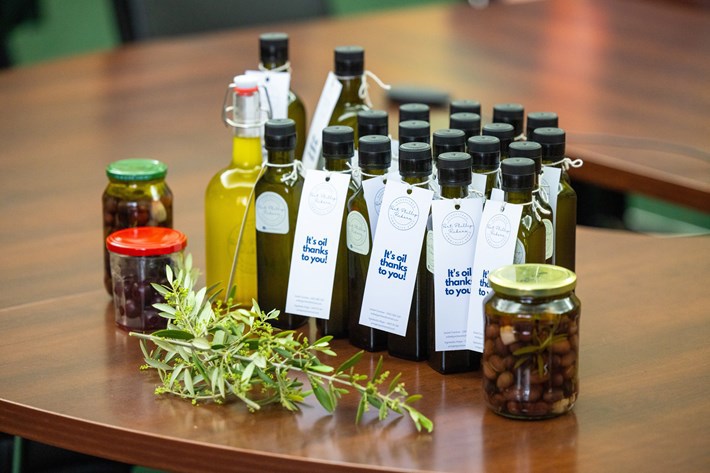 Other information
In the past, the trees have been maintained by various communities within Port Phillip, but as these generations have moved on there has been less people maintaining and looking after the trees, resulting in fruit spoiling, and going to waste.
Meet the Port Phillip Pickers. A group born out of the Environmental Leaders Program, made up of volunteers from our community and lead predominantly by Isabel Gardner and Agnieszka Majer.
With the help of the council, the Pickers ran two picks last year as a trial to gauge community interest and picked an impressive 250 kilograms of olives that were then pressed into 30 litres of olive oil! The oil was distributed in small samples throughout the community to promote the Pickers for next season.
The trial was a big success, so there is another harvest planned for this year.  Depending on weather conditions and how much fruit the trees produce, the Pickers are estimating over 1250 kilos of olives could be harvested.
Council officers from Open Spaces, Sustainability and Community Support have joined together to create both support and funding for this project, in conjunction with CoPP environmental leaders and volunteers.