Palm tree removal (Fusarium wilt)
Fusarium wilt is a serious disease that affects Canary Island Date Palm trees in Port Phillip. Infected palm trees need to be removed.
Fusarium wilt is a serious disease that affects Canary Island Date Palms (Phoenix canariensis) across the world including Australia.
Fusarium wilt has been present in the City of Port Phillip for almost 20 years. Council's tree management staff and tree contractor are familiar with identifying and managing it. An inspection of all palms on Council-managed land is undertaken annually.
Unfortunately, there is no effective treatment for this disease, and infection will eventually kill the tree. We are currently working toward a strategy to manage our long-term response to the disease.
This disease affects trees and is not transmittable to humans.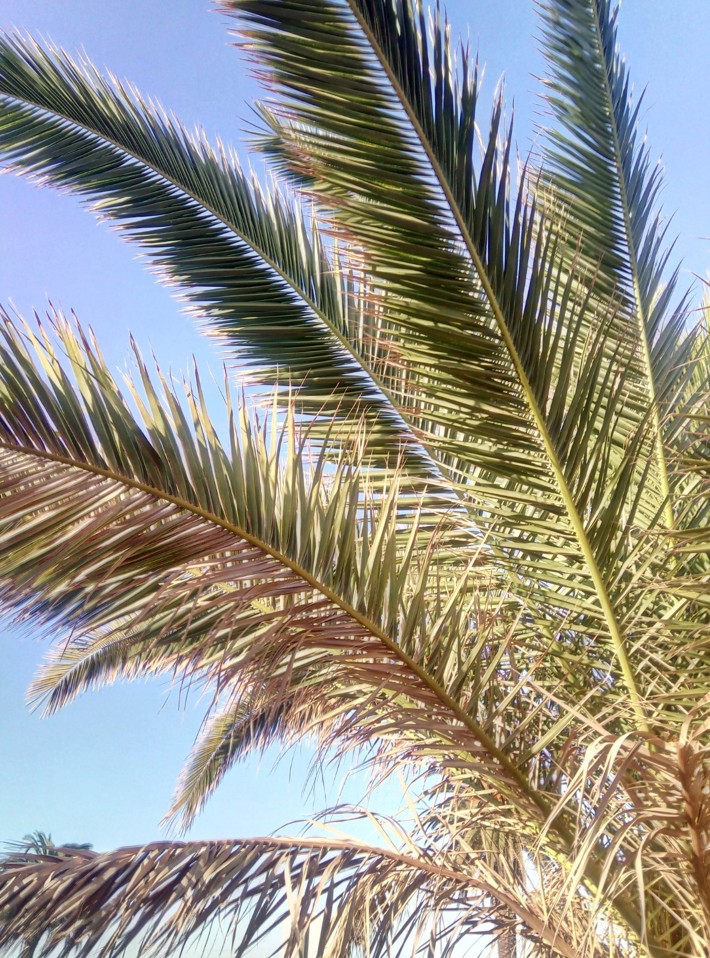 Current outbreak and tree removal
Council officers became aware of a fresh outbreak along Beaconsfield Parade in late 2020, when the climatic conditions were ideal for growth of the disease. Samples were collected and sent for laboratory analysis, which identified seven palms are infected with the fungal disease.
The infected palms are scheduled for removal the week beginning Monday 21 June 2021. Neighbouring residents have been sent letters and signs are also on the trees scheduled for removal.
Further detailed inspection of each palm along Beaconsfield Parade has unfortunately identified several other palms showing mild to moderate symptoms of the disease. A second round of testing is currently underway, with results due to be finalised in late July. If any of these palms test positive for the disease, they will need to be removed.
Managing the outbreak
We have strict biosecurity protocols in place when working with all potentially infected palms. Please keep clear of the soil surrounding these palms, to prevent the spread of disease to healthy palms. We will be putting signage up at all palms that are potentially infected to alert people walking past.
We are actively managing the outbreak by:
regularly monitoring all palms for any disease symptoms
testing any palms showing symptoms
removing any palms with a positive Fusarium wilt diagnosis to contain the disease and limit spread to other palms
ensuring strict biosecurity protocols are used for all palm maintenance including frond trimming and removal of dead fronds
restricting pedestrian movement on soil areas around known infection areas
installing signs in known infected areas to inform the community of the disease and to stay off garden areas.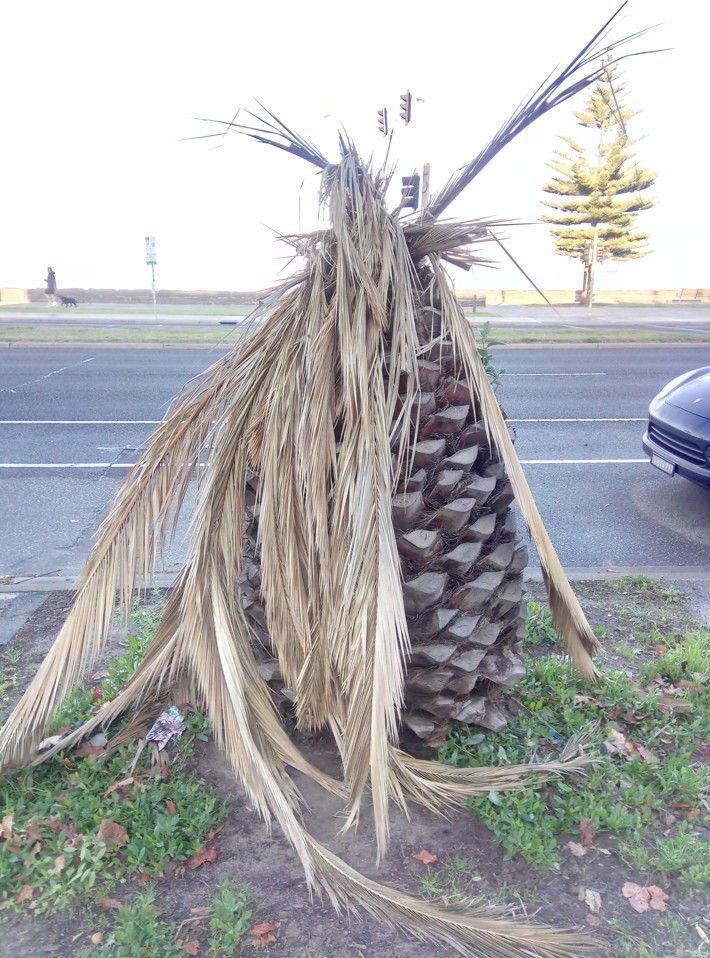 Pink rot
The laboratory cultures from the seven initially tested palms also identified a secondary fungal disease called Pink Rot. Pink Rot has similar symptoms to Fusarium wilt. Where palms test positive to Pink Rot only, and are in the early stages of infection, treatments are available that may assist in supressing the disease.