Divercity magazine
Transport and parking
Sustainability
Car share policy driving change
Published 3 May 2023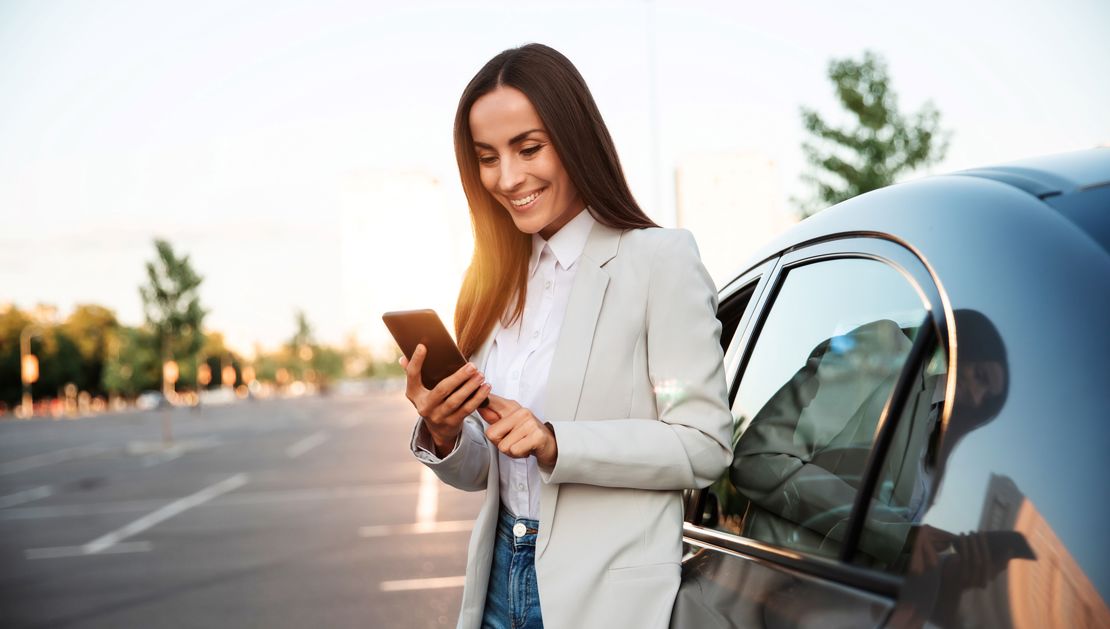 Extra car share bays across more suburbs are part of our updated Car Share Policy, aimed at improving access to this sustainable transport choice while driving down road congestion.
Adopted last month after community consultation, Car Share Policy 2023-2028 incorporates ongoing development of a network of easily reached, well distributed, affordable car share vehicles in public streets and Council-managed off-street parking spaces. The policy also supports car share, where appropriate, in new developments.
Measures include:
our Council working with car share operators towards achieving a coverage target of a maximum distance of 250 metres to a car share vehicle for 90 per cent of properties outside Fishermans Bend by 2028 to make it easier for most people to participate in car share. The current coverage is about 81 per cent outside Fishermans Bend. This follows 49 per cent of those surveyed during the community consultation saying that having a vehicle nearby was the most important factor in deciding whether to use a car share vehicle
working to expand 200 on-street car share vehicles in Port Phillip in 2022 to a minimum of 330 by 2028. This could be achieved by installing about 26 new car share vehicles on-street each year from 2023/24 to 2027/28
a trial of "floating', unmarked bays for car share vehicles in a limited number of areas which have not had access to car share before. The trials, to run for up to eight months, would test demand before any permanent bay installations. Car share vehicles must adhere to existing parking restrictions during the trials, with a review happening after three months.
Before consulting about and potentially installing any new bays, Council Officers always consider the surrounding land use, current usage rates of nearby car share spaces, impact on parking supply, access, visibility and security.
An independent review completed as part of developing the original 2016 Car Share Policy indicated that investing in car share would deliver a Benefit Cost Ratio to our Council of $2.43 for every $1 spent. Benefits included the value to our community of reduced congestion, health benefits of additional walking and reduced air pollution, greenhouse gas emissions and noise and the value to individuals of not owning a car or a parking space and driving less.
In fact, using car share services is one of the most significant ways our residents can reduce their carbon footprint. Members typically drive half the distance that non-members drive. Between June 2016 and December 2022, car share membership more than trebled from 2,996 to over 10,400 people, an increase from three to nine per cent of our City's total population.
To ensure the best use of our limited on-street parking space, a new target of a minimum of 60 hours per month usage for established individual car share vehicles has been included in the policy. This takes into account benchmarked targets set by other councils, operational targets set by car share providers, research on usage of privately owned vehicles and current car share utilisation rates.
Lower emission hybrid vehicles are being incorporated into car share fleets. We anticipate electric vehicles will be added to these fleets as their purchase costs decrease, more electric vehicles are available and we have clear guidelines for the installation of charging infrastructure in our City. This will be investigated through development of Council guidelines for electric vehicle charging infrastructure in 2023.
A total of 419 people were engaged during the consultation period with 230 completing the online survey and 189 engaging in person through the Neighbourhood Engagement Program, direct outreach and the community workshop. Ninety-one per cent of survey respondents were supportive of our approach to managing car share.
Did you know?
Our Council's Move, Connect, Live: Integrated Transport Strategy has a target to keep the number of cars in our City to 2015 levels to avoid increased traffic and parking pressures. Monash University research found that one car share vehicle removes nine private vehicles from our streets, freeing up residential parking spaces. This is because car share members are more likely to avoid buying a car or a second vehicle.
Our City was one of the first municipalities in Australia to adopt an "On Street Car Share Policy" in September 2012. This policy was replaced with the now updated Car Share Policy 2016, recognised by industry and other government agencies as providing a national reference for car share implementation.
Private vehicle use is responsible for 14 per cent of our City's greenhouse gas emissions, with transport the biggest growing emissions source. By 2040, on-road travel will make up nearly half of community emissions.
For more information go to: Car Share - City of Port Phillip