Welcoming Week 2023: discover the 'Power of Port Phillip'
Published 18 August 2023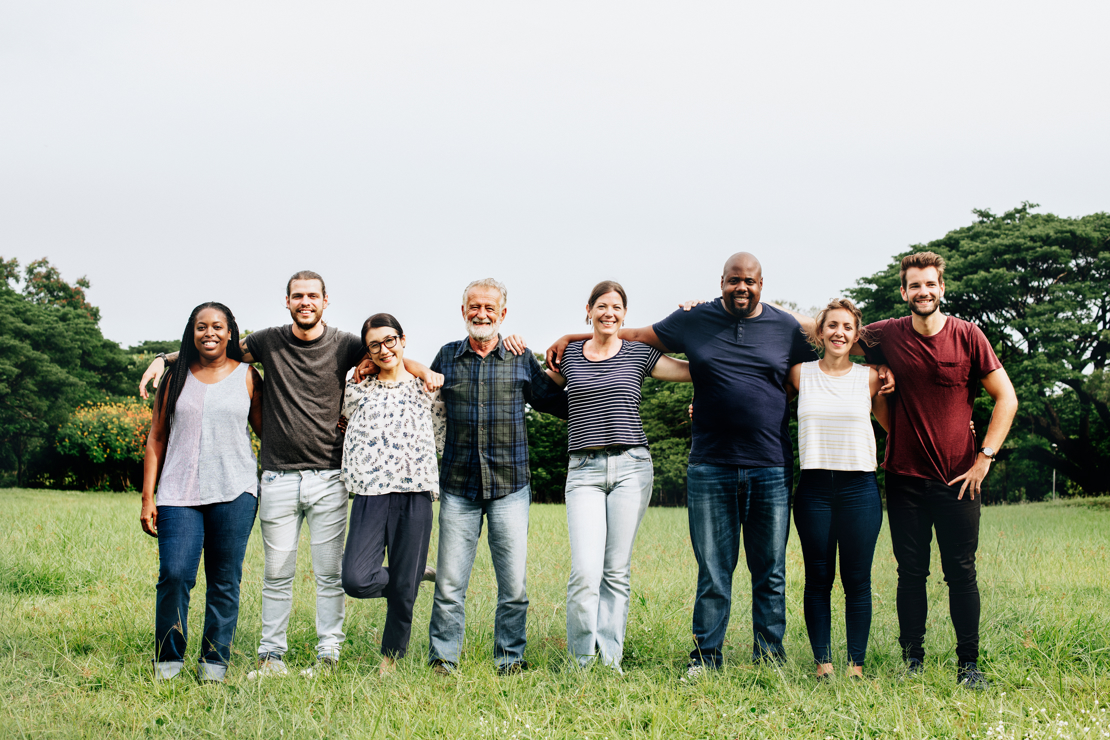 We're hosting three events to celebrate Welcoming Week.
Welcoming Week is an annual campaign which runs between 8 to 17 September and acknowledges the importance of fostering welcoming and inclusive communities, where everyone can experience a sense of belonging.
Celebrated in hundreds of communities around the world, Welcoming Week aims to connect community members from all backgrounds through community-led activities and events.
This year's theme is the Power of Place. In our unique context, it's all about the Power of Port Phillip. This theme invites us to reflect on the locations and environments around us that nurture connection, harmony and belonging.
This year, we're celebrating with three Welcoming Week events.
Join the celebration
Sharing voices: belonging, harmony and spirituality
3 to 5.30 pm Sunday 10 September | St Kilda Town Hall - 99A Carlisle St, St Kilda VIC 3182
Sharing voices is presented by the Port Phillip Multifaith Network and friends. This event marks the celebration of Welcoming Week (8 to 17 September), the International Day of Peace (21 September) and the Season of Creation (beginning 1 September).
Sharing voices is set to bring together local artists and guest speakers who will explore a variety of themes related to power of place and spirituality.
The event promises a range of interactive experiences including:
art and music workshops
a children's storytime with music and movement
guided neighbourhood walks
the sharing of conversations and stories.
The afternoon event will showcase refreshments from local cafes Flavours of Syria, All Things Equal, and First Nations-owned Bunjil Catering. All catering will be vegetarian and there will be vegan, kosher, gluten-free and nut-free options.
The event is open and free for all and will offer a family-friendly atmosphere perfect for attendees of every age. Bookings are not required.
Undefeated: exploring the migrant experience in Australia
6 to 7 pm Thursday 14 September | St Kilda Library - 150 Carlisle St, St Kilda VIC 3182
Join us for an enriching panel for the captivating book, Undefeated. The book weaves together 118 stories from 90 migrant women, each detailing their personal journey to Australia.
We're honoured to be joined by three of the book's authors, Lina Orozco, Marcela Giraldo and Ana Asanovic. The evening is free and promises an in-depth exploration into the themes of migration, identity, and belonging and the challenges and opportunities that come with living in a diverse society.
Mayor Heather Cunsolo will be there to introduce the panel. There'll also be opportunities to ask the panel questions and to enjoy some light refreshments.
Copies of the book will be available for purchase. Bookings are not required.
Welcoming Week walk
2 to 4 pm Sunday 17 September | Commencing from Station Pier
Celebrate the multicultural heritage of Port Phillip with a guided walk along the Immigration Trail starting from Station Pier where many people began their Australian journey.
Join our local walk leader in retracing their footsteps and learn about the remarkable stories which continue to shape our community.
Bookings are essential. You can book here.
See you there
We hope you'll join us in celebrating Welcoming Week and that we'll see you at one or all of our upcoming events.
If you would like more information about our events, please contact our Diversity, Equity and Inclusion team at diversity@portphillip.vic.gov.au