How a Port Melbourne household quit gas
Ramona and Ross Headifen found quitting gas easy. Getting the gas company to accept it was not so straight forward.
The couple jumped on the chance to reduce the carbon emissions of their household during home renovations last year. They live in a Port Melbourne Bank House. These historic 1930s houses are known for their distinctive architecture and solid construction.  What they are not known for is their winter warmth and low energy bills.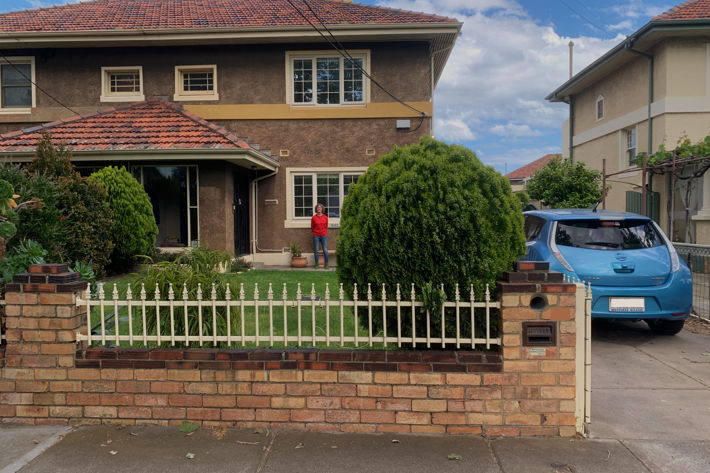 Quitting gas meant converting all energy needs in their home to electricity and then making sure that electricity is generated from renewable sources. Unlike electricity, gas cannot come from renewable sources such as solar, wind or hydro. The Headifens installed a solar system on their roof to power clean electricity. A system to monitor individual panels was installed to allow for regular checks on each panel's performance.  For households that can't install solar, an easy way to support clean electricity is to choose GreenPower from your electricity company.  In 2019, 24% of Australia's electricity came from renewable sources. 
Before the renovation, the Headifen's house used gas for hot water and cooking.  
They replaced the cook top with an induction top that uses a fraction of the energy that a gas stove uses.  It only heats the pot, not all the air around it.  
The oven was replaced with an all-electric dual oven with one smaller volume oven and a normal sized one.  The small oven is used for cooking small-medium dishes or reheating food. It avoids the energy waste of using a larger volume oven. 
For their hot water, a device was installed on the electric hot water system that matches up excess power output from the solar system with the requirements of the hot water cylinder, minimising heating water when there is no solar input.
During the renovations, they made other changes in their home to reduce energy use and reach their overall goal of reducing emissions. All windows were replaced with double glazing. Insulation was added in the roof, walls and floor space. Ceiling fans and LED lighting (some independently solar powered for interior rooms) was installed. Recycled plastic material was used on their deck and a water tank setup to capture rainfall. Recycled timber was used as their flooring.
The Headifens also drive an electric car and have not been to the petrol station for 4 years.
To measure the impact of all these changes, they compared their electricity and gas bills for the same 6-month period before and after renovations. It showed a saving of $460 for electricity and $280 in gas.
Along with the savings and knowing they're contributing to much fewer emissions, they're now enjoying a much warmer and more comfortable home, particularly in winter.
When it came time to cancel their gas contract, it was easy enough. But when they asked the gas company to remove the gas meter, the Headifens got bounced around several different companies who didn't know how to handle the request. Eventually the wholesaler gas company said they would take the meter back, but they would charge a courier fee to come and collect it, which they waived in the end.
At the outset, the Headifens knew the payback for the changes to their home would be many years for them personally.  But that was not the driving consideration.   The damage to the environment from CO2 emissions for all, was a larger factor that needed to be reduced.
Inspired to make some changes in your home?
Contact us for advice at enviro@portphillip.vic.gov.au. We can have a chat about your circumstances and offer expert sustainability advice on the best way forward.
Watch a recent webinar hosted by Yarra City Council on "All Electric Homes: The how, why and when of transitioning from gas at home".
Take a look at our solar program, making it easier for local households to get solar installed.
Find information on reducing your energy use, waste and water on our website.
Or read our list of the top actions you can take to reduce your emissions.