Multicultural community
The City of Port Phillip promotes positive community relationships and provides a range of services and advice to assist people from culturally and linguistically diverse backgrounds.
The City of Port Phillip promotes positive community relationships and provides a range of services and advice to assist people from culturally and linguistically diverse backgrounds.
The City of Port Phillip is a vibrant multicultural city. This rich, cultural diversity is one of our greatest strengths and one we celebrate.
We are home to people from over 163 different birthplaces, speaking 114 different languages
One in three of Port Phillip's 100,870 residents were born overseas
In our community, 51.8 per cent have at least one parent who was born overseas
Of our residents, 20.6 per cent speak a language other than English at home.
Cultural diversity in Port Phillip
If you would like to request the latest settlement and cultural diversity statistics, please contact the Diversity Officer.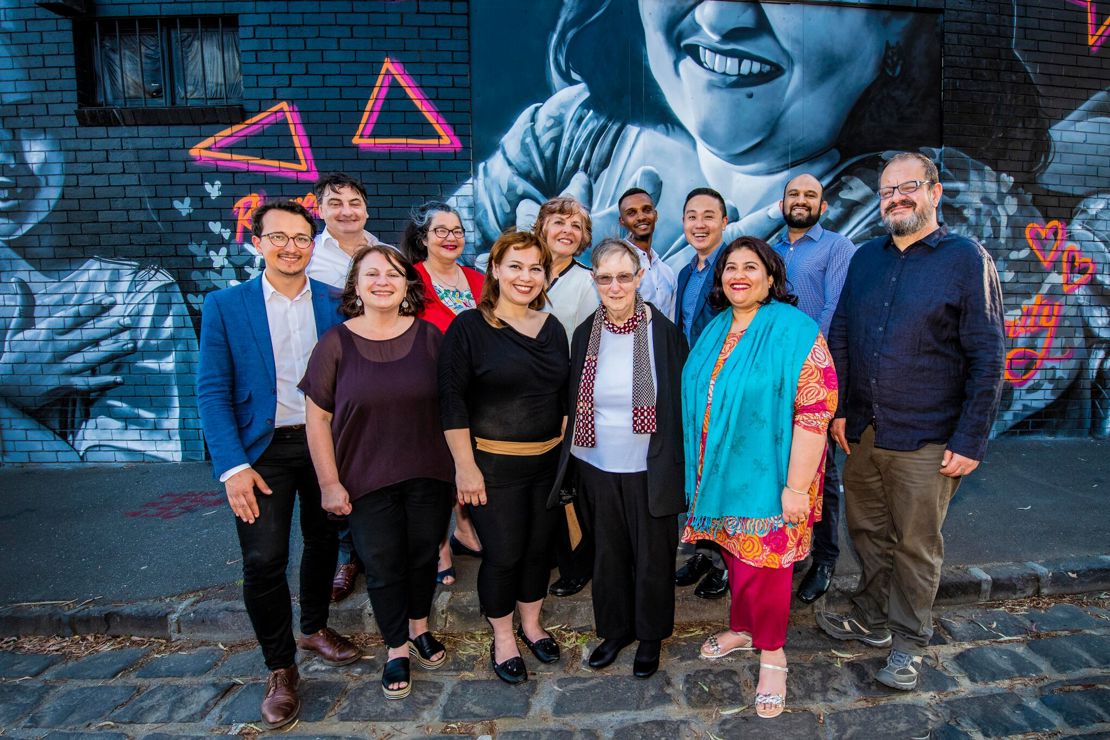 Multicultural Advisory Committee
Who we are
The Multicultural Advisory Committee (MAC) was established by the Port Phillip Council to provide advice and feedback on all issues that affect multicultural communities, refugees or asylum seekers in the City of Port Phillip. It is also active bringing matters of concern within the community to the attention of the Council.
Key objectives of MAC are to;
Bee the peak advisory and advocacy body on issues affecting multicultural, refugee or asylum seeker communities within the Port Phillip municipality.
Provide advice to Council on its policies, plans and services that impact our multicultural communities
Liaise with other organisations and networks that have a direct interest in advocating for or serving multicultural communities, refugees or asylum seekers in the City of Port Phillip.
Consider and provide advice on key Government initiatives, issues, programs and reviews.
Assist Council to promote the benefits of cultural diversity, social cohesion and inclusion of all residents within the City of Port Phillip and beyond.
Provide advice to Council on its communication, engagement and consultation with multicultural communities.
Celebrate the achievements of multicultural communities and raise awareness of their specific needs.
The term of the current Committee is until 7 May 2021. To view the Committee's Terms of Reference, go to Special and Advisory Committees
We want to hear from you
Members have been selected so that the MAC encompasses a wide range of backgrounds, experiences and views. The Committee welcomes feedback from the community and anyone with concerns or suggestions is encouraged to contact the Diversity Officer. We are concerned to improve the lives of this city's multicultural population.
Let us know by contacting the Diversity Officer.
Port Phillip Multifaith Network
The Port Phillip Multifaith Network comprises representatives and leaders from a wide variety of religions and faith groups in the City of Port Phillip. For more information visit the Multifaith Network.
Asylum seekers and refugees
In 2002, the City of Port Phillip declared itself a Refugee Welcome Zone in support of the Refugee Council of Australia campaign. This declaration formed a commitment in spirit to welcoming refugees into our community.
Visit Asylum seekers and refugees for more information on supports available to asylum seekers and refugees in Port Phillip.
Racism. It Stops With Me

The City of Port Phillip is proud to support the Racism. It Stops With Me campaign. We have committed to preventing racism by pledging to undertake activities in support of the campaign.
Racism continues to occur in Australia despite cultural diversity being central to our national identity. A survey by VicHealth with people from culturally and linguistically diverse backgrounds has shown that almost two-thirds have been targets of racism in the past year.
The national Racism. It Stops With Me campaign, which is being led by the Australian Human Rights Commission, has been developed by a partnership of government and non-government agencies. For more information on the campaign go to the Australian Human Rights Commission Website.
Reporting racism
If you experience or witness discrimination or racism, you can make a short and confidential report directly to the Victorian Equal Opportunity and Human Rights Commission using the below Community Reporting form.
The Commission collects and uses this information in its advocacy. In particular, it is used to advise the Victorian Government on law, policy and program changes that can address racism and religious discrimination. The personal details of those who contribute are treated in the strictest confidence and in accordance with the Privacy Act 1988 (Cth), the Privacy and Data Protection Act 2014 (Vic), and the Australian Privacy Principles.
Australian citizenship
For information on how to become and Australian citizen and upcoming citizenship ceremonies in the City of Port Phillip, visit Australian Citizenship.
Inner South Multicultural Network
The Inner South Multicultural Network disseminates information on issues relevant to culturally and linguistically diverse communities (CALD). It also advises on the delivery of services to these communities within the Inner South Metropolitan Region.
Membership is open to all service providers in Port Phillip, Stonnington, Glen Eira and City of Yarra, which together constitute the Inner Southern region. This is one way service providers can support CALD residents and issues related to them.
Multicultural resources
Multicultural Community Directory
The Victorian Multicultural Commission has a Community Directory to assist people to access settlement and cultural services across Victoria. It includes information on multicultural groups, interfaith networks, community language schools and more.
English as Additional Language
The Elwood St Kilda Neighbourhood Learning Centre , Southport Community Centre offer and Melbourne Polytechnic offer courses in English as an Additional Language. These courses support people who wish to learn English.
Melbourne Polytechnic and Glen Eira Adult Learning Centre offer the Adult Migrant English Program (AMEP). The program provides up to 510 hours of free English language tuition to eligible migrants to help learn foundation English language and settlement skills. These skills enable all individuals to participate confidently in Australian Society.
Employment support for new migrants
The Melbourne Polytechnic offers the Settlement Language Pathways to Employment and Training (SLPET) course. This program provides up to 200 additional hours of English language tuition and focuses on English language skills for employment.
The Overseas-qualified Professionals Program is also offered at Melbourne Polytechnic and it is a unique employment-focused program which introduces overseas-qualified professionals to the Australian labour market.
Space 2b Social Design and Stepping Stones to Small Business provide mentoring for women from refugee, migrant and asylum seeking backgrounds to establish small businesses.
Given the chance supports disadvantaged job seekers to gain employment and training in a wide range of fields.
International Student Care Service
The Study Melbourne Student Centre (SMSC) is a free and confidential support and welfare service for international students studying in Victoria. SMSC is a 'one stop shop' where Victorian international students can access a range of free support, information and welfare services.
Settlement Services
ABRISA Brazilian Association encourages and supports the socio-cultural integration into Australia society of members of the Brazilian community and other Portuguese language speakers .
MiCare provides a range of services to help recently arrived refugees, family migrants and asylum seekers who live in southern metropolitan region.
Connecting to your local community
Port Phillip Eco Centre runs inclusive events for multicultural communities with the aim of introducing the beautiful bay marine life and encouraging action to care for the bay. Stories about the local Multicultural Bay Ambassadors can be viewed on the following site; Baykeepers short films.
Elwood St Kilda Neighbourhood Learning Centre and Southport Community Centre provide a wide range of activities aimed at connecting residents to the local community.
Get in contact
For questions, more information and feedback, contact with the Diversity Officer:
Email: ewa.zysk @portphillip.vic.gov.au
Phone: 03 9209 6694