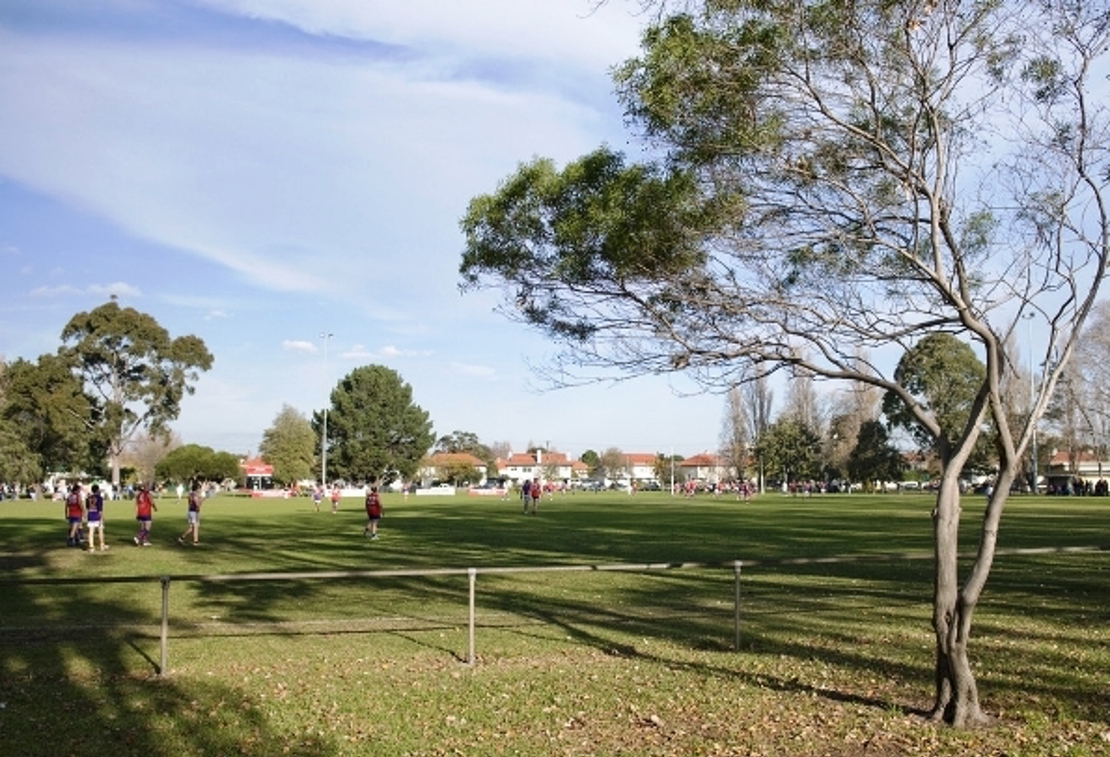 Other information
Two football or cricket ovals
A baseball diamond
One full size and one half size soccer field
A soccer, football, cricket and baseball pavilion
'Dig In' Community Garden
Open grassy recreation areas
Onsite depot for storage and recycling water
Location
Williamstown Road, Port Melbourne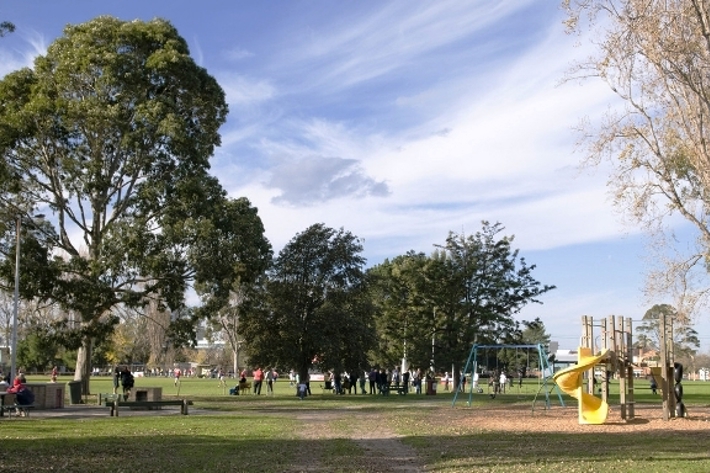 JL Murphy Reserve is a 12ha park, the largest Council controlled park in the City of Port Phillip. The reserve is predominantly used for active sport though it is also used for a broad range of informal recreation activities.
Access
JL Murphy Reserve is boarded by Williamstown Rd, Graham Street, and Plummer Streets in Port Melbourne and can be accessed from each street frontage.
Getting there
Google Maps JL Murphy Reserve
Melways Reference
56 K1
Bus
Bus routes 232, 235, 238 and 606 pass JL Murphy Reserve along Williamstown Road.
Parking
Free parking is available around the perimeter of the reserve, check local signage for specific parking restrictions or call ASSIST on 03 9209 6821.
Download the Travel Smart Map of Port Phillip (PDF 2.5 MB).
Clubs based at JL Murphy Reserve
Community based clubs located at Murphy reserve include:
Dig In Community Garden
Port Melbourne Soccer Club
Port Melbourne Colts Football Club
Port Melbourne Cricket Club
Port Melbourne Baseball Club
MCCX Cricket Club
Restrictions
Dogs are permitted to be off leash throughout the reserve, though no dogs are permitted with 5 metres of the playground and picnic areas, penalties apply.
Parking restrictions may apply in the surrounding roads and streets, please check the parking signs for full details or call ASSIST on 03 9209 6777 for specific parking information.